ADK Inspiration!
There's snow time like the present to get out, explore, and try new things. Happy New Year!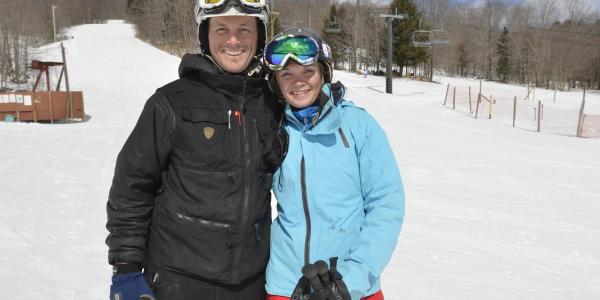 Oak Mountain is a family friendly ski mountain located in Speculator, NY.Even though it is considered "small," it takes a team of dedicated people to keep it going not just in the winter but all year  long. I interviewed a few of Oak Mountain's MVPs. Here are a few faces to keep an eye out for when you hit the mountain this year!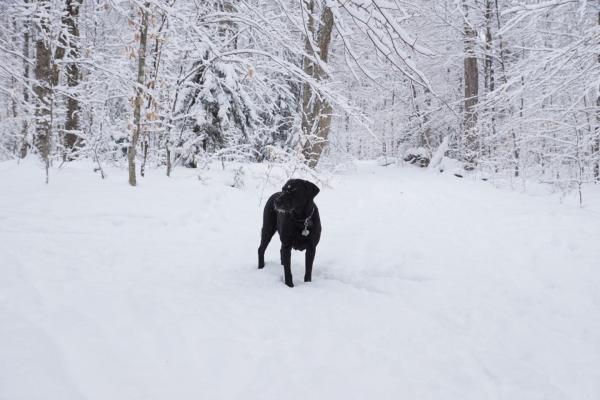 The beginning of ski season is often a game of figuring out how much snow depth we have and how much snow coverage is needed to explore certain trails. So early season skis tend to be on open trails and fields which catch more snowfall – unless the wind is pushing it off.
With the depth of our snow increasing of late and with the storm late last week, Wren (my four-legged companion) and I started by going to the ski trails off Fish Hatchery Road in Lake Clear which center on the Fish Pond Trail.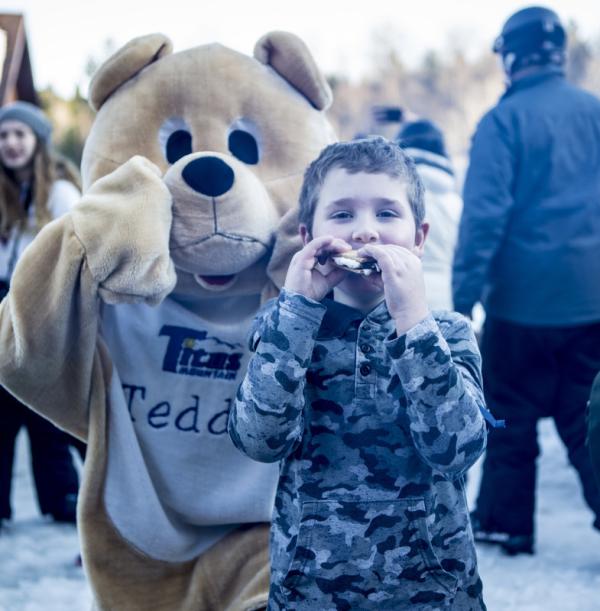 Titus Mountain Family Ski Center has it all -- varied terrain, three restaurants, lodging, and such a family friendly environment Liftopia rated it the #1 family friendly resort in North America. Check out our eight favorite things about Titus, then plan your next winter vacation with us and come see what all the fuss is about!
4.
Whiteface insider's guide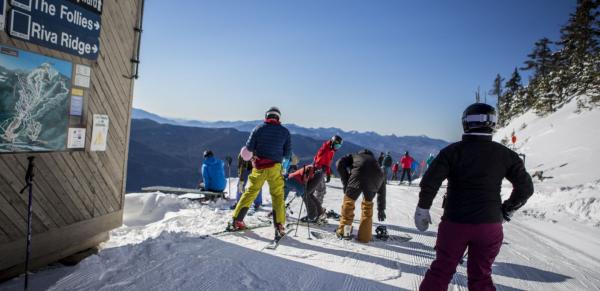 Whiteface Mountain is big. The summit is 4,867 feet in elevation, and there are 87 trails — totalling over 22 miles — to choose from. So what are you looking for? We talked to life-long skier and ski instructor Marcy Fagan to get the inside scoop on her favorite runs at the Face. Take a look at the handy guide below, try some of our suggestions, then have fun exploring the rest of the mountain.
5.
Annual Christmas Bird Count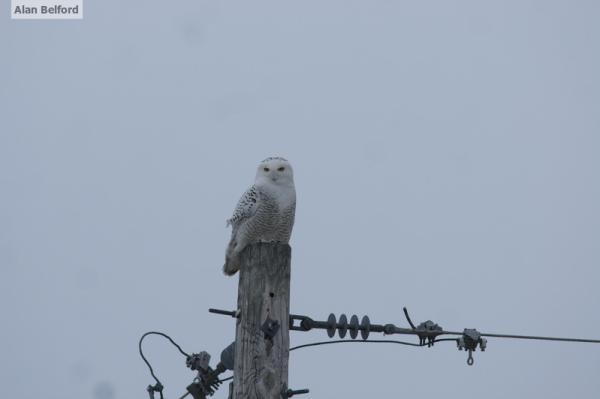 With winter upon us, we have reached the time of year when Christmas Bird Counts (CBCs) mark the days on the calendars of birders around the country and the world...
It was clear and cold as my four-legged companion Wren and I set off, driving north as the sun rose to burn off the frost which had coated everything a sparkling white. Once in the valley we started by checking out Moffit Road which heads north from Cumberland Head. A white phase Gyrfalcon had been seen there the previous day (and had been seen in my count area a few days earlier), and I – like everyone else – was hoping to find it.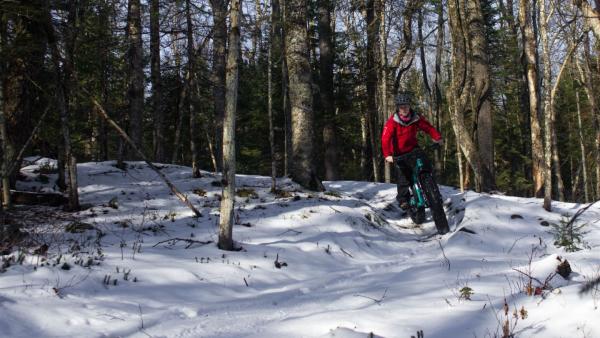 As an avid mountain biker, the fall usually brings a nice touch to the trails and riding conditions, but we all know the season is soon to come to an end, and we will be changing gears and hitting the slopes. Our bikes will sit there in our sheds, or hanging up on the walls, waiting for the first signs of spring and warm weather to dry out the trails. This wait can be a long one, especially if you're like me and are not an avid skier… at least not yet, anyway. For now I can just stare at my bike and binge watch mountain bike videos online.
And then came winter fat tire biking! I was skeptical at first - I mean who wants to freeze their brains off in the middle of the woods, while trying to plow their bike through the snow? Honestly, it's not as bad as you may think; in fact it felt great to be back on a bike in the midst of winter.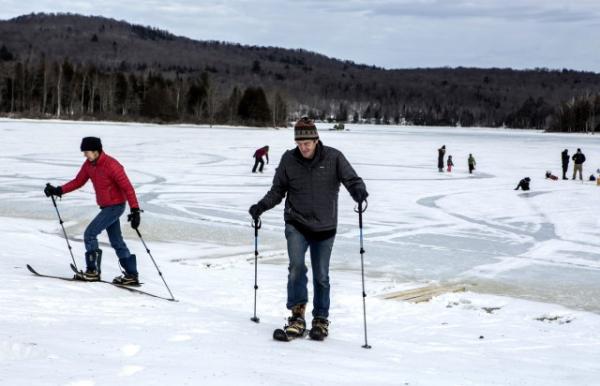 The Newcomb Winterfest is more than a celebration of all things winter, it's also a glimpse into life in the Adirondacks. The free event happens Jan. 13 in Newcomb from 10 a.m. to 10 p.m.
Ruth and David Olbert, owners of Cloud-Splitter Outfitters, explained that life in the Adirondacks doesn't end when it gets cold. Instead, people adapt. And skis help, too.
"It's truly a lifestyle because we live it, we don't just do it on weekends," Ruth said. "We play together and we live together. It's the way life is in Newcomb and it's intriguing to some people, and that's why we do this event."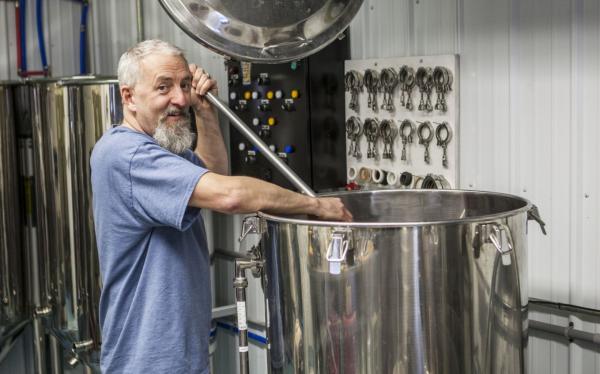 With 2017 in the books, it's time to reflect and make plans for the new year. Looking back there are always things you wish you could have done more of, or an event you wish you would have attended. But good news - 2018 is here and boasting a great recreation and event line up.
As I start to fill up my calendar I'm somewhat overwhelmed with all the choices! So, I figured I'd get some input from the experts. Here's a quick Q&A with some of your favorite local business owners, and your favorite local otter, to find out what activities they would like to do more of, and what events they can't miss in 2018. 
9.
The ADKs are a happenin' place!