Birding in the Adirondacks
It's time to grab your binoculars, telephoto lenses, and sense of adventure! Birding in the Adirondacks is exciting and unique with such a diversity of species and habitats. Whether you're looking to add to your "life list" or revisit old favorites, we promise that you'll have such a great time birding in the Adirondacks that you'll want to come back again and again.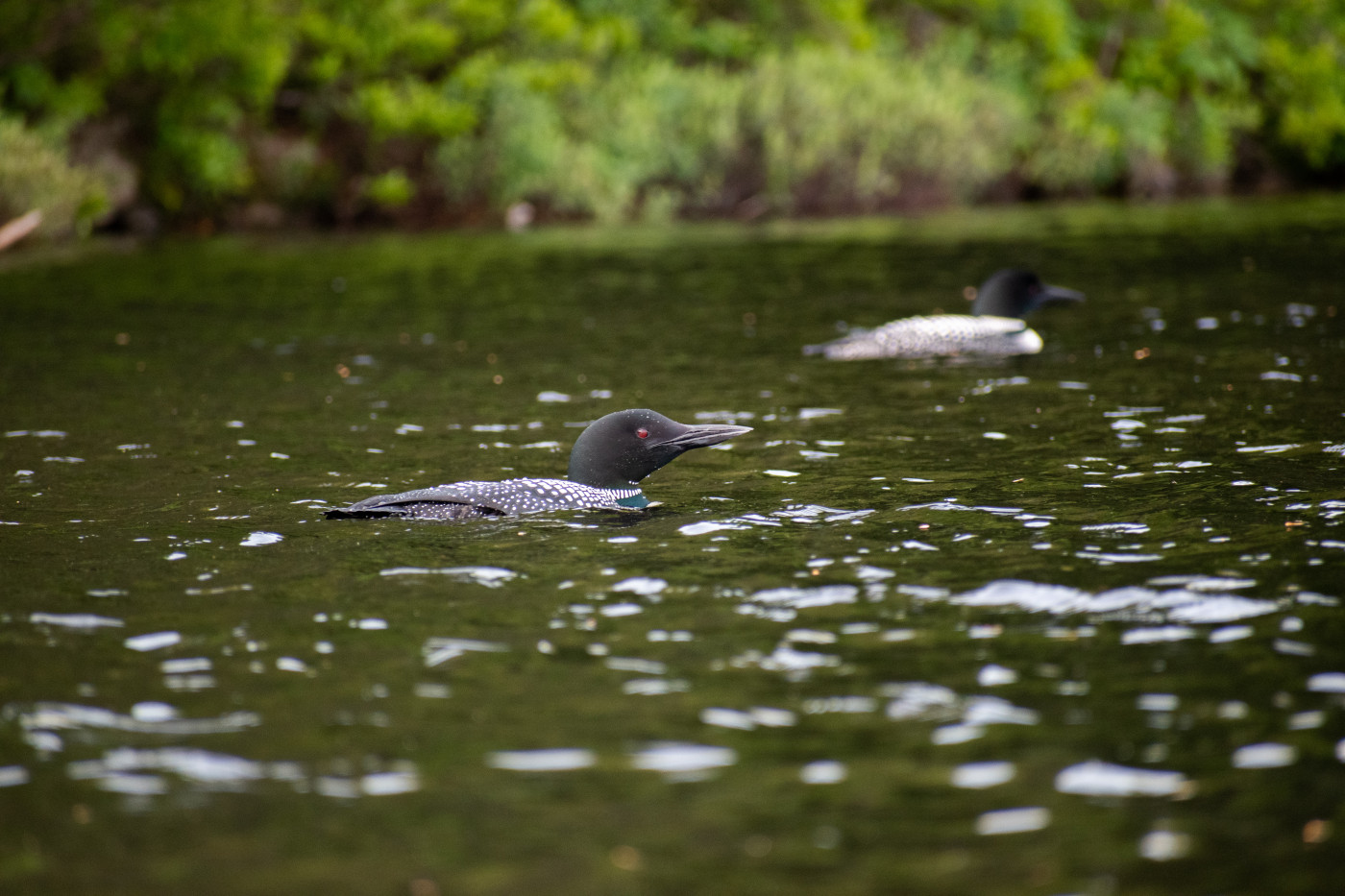 On the fly
Birding in the Adirondacks is not limited to one season. All four seasons offer something different. Spring and fall are especially dramatic, with birds returning, leaving, or passing through the region. Maybe you'll spot a Snow Goose in valley farmlands or one of eighteen species of warblers at Massawepie Mire near Tupper Lake. Summer is typically a quieter season, but tweets can still be heard from locals, such as Black-capped Chickadees or American Bitterns. As the snow falls, hardy residents remain at many Adirondack locations and some species are regular winter visitors. Snow Buntings, Red Crossbills, Bohemian Waxwings, and sometimes Pine Grosbeaks can be found. During winter months on the shore of Lake Champlain, many raptors, ducks, and other aquatic birds take advantage of the typically open waters and typically less harsh weather.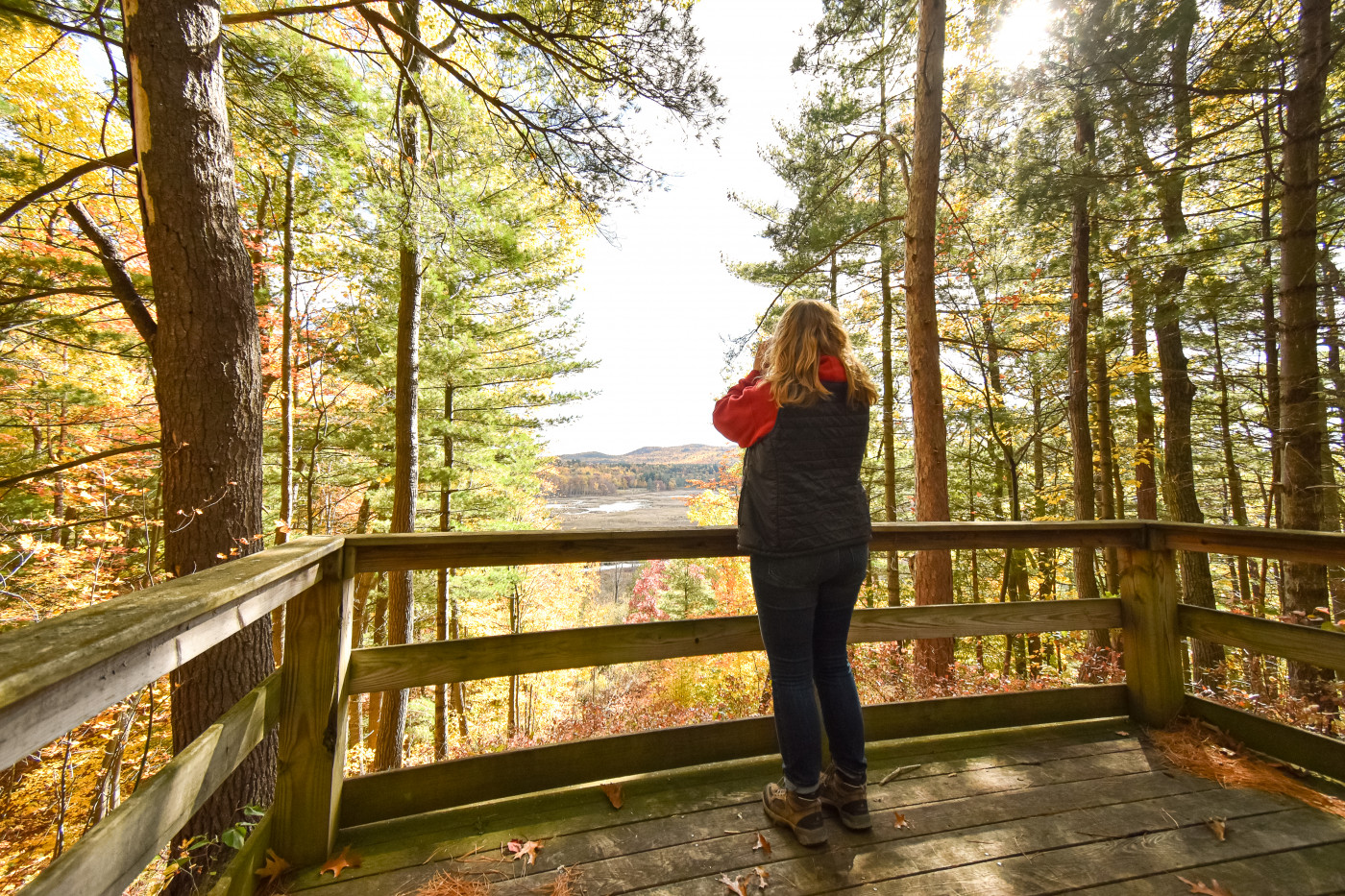 Birds of a feather
Being home to so many incredible bird species, it only makes sense the Adirondacks are home to two amazing birding festival each year and plenty of other guided trips and outings throughout the area!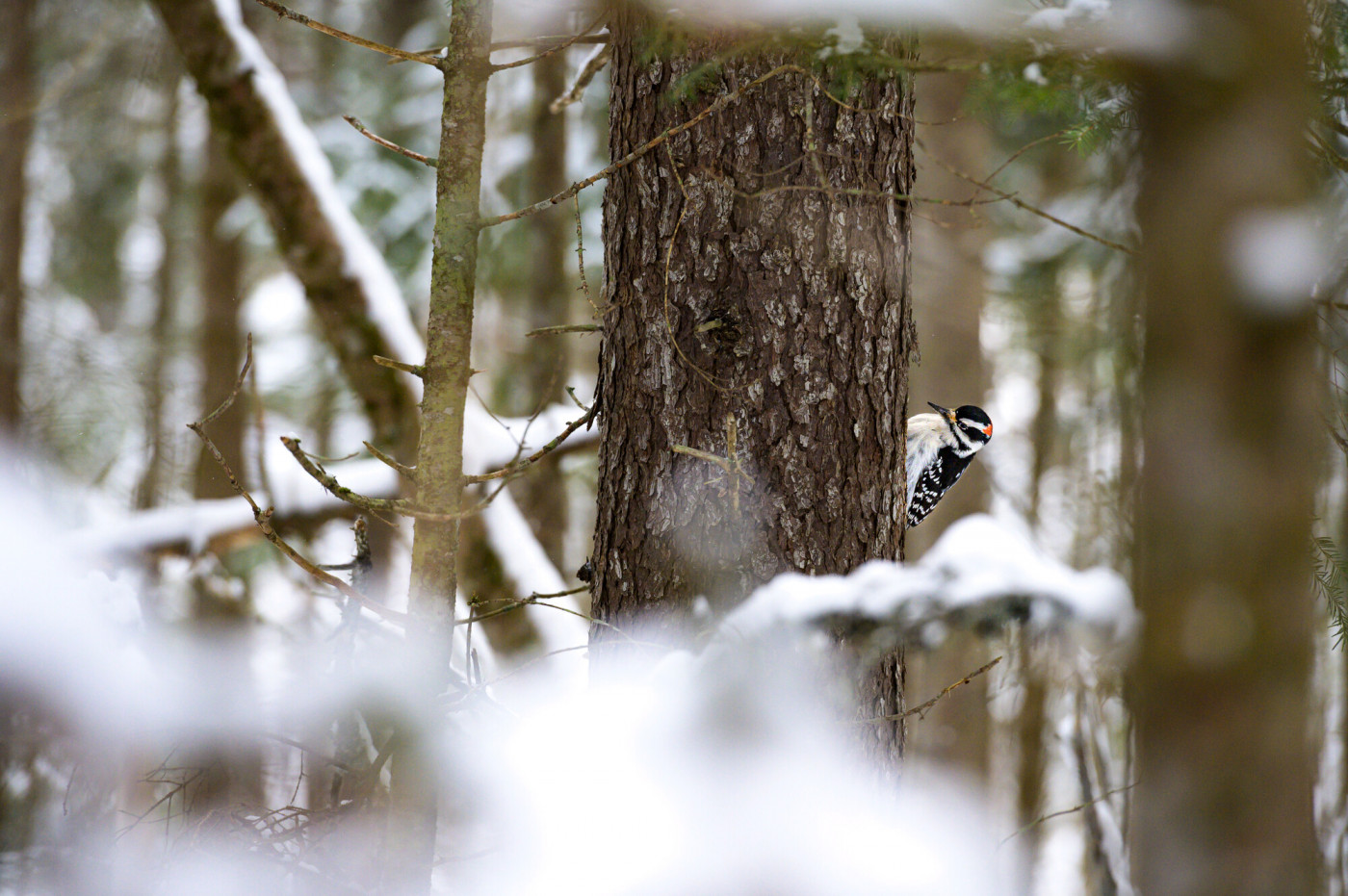 In June, avian species have arrived back to the region and, in the heart of the Adirondacks, Hamilton County is a great location to see many of them. Each year, the Hamilton County Department of Tourism hosts the Boreal Birding Festival. The best part -- aside from seeing birds, of course -- is that this is a free event! Registration is required and space is limited, but each outdoor activity is led by a knowledgable guide so you don't want to miss this event. A variety of habitats and terrains are covered, so you have the chance to see everything from Cap May Warblers to Bald Eagles.
Further north, outside Saranac Lake, the Paul Smith's College Visitor Interpretive Center (VIC) hosts the Great Adirondack Birding Celebration. This multi-day event is filled with a variety of field trips and learning opportunities. Also held in June, the Great Adirondack Birding Celebration is timed perfectly, so birders of all shapes, sizes, and experiences can witness the wonders of spring birding. 
2022 dates
Great Adirondack Birding Celebration: June 3 - 5, 2022
Boreal Birding Festival: June 9 - 12, 2022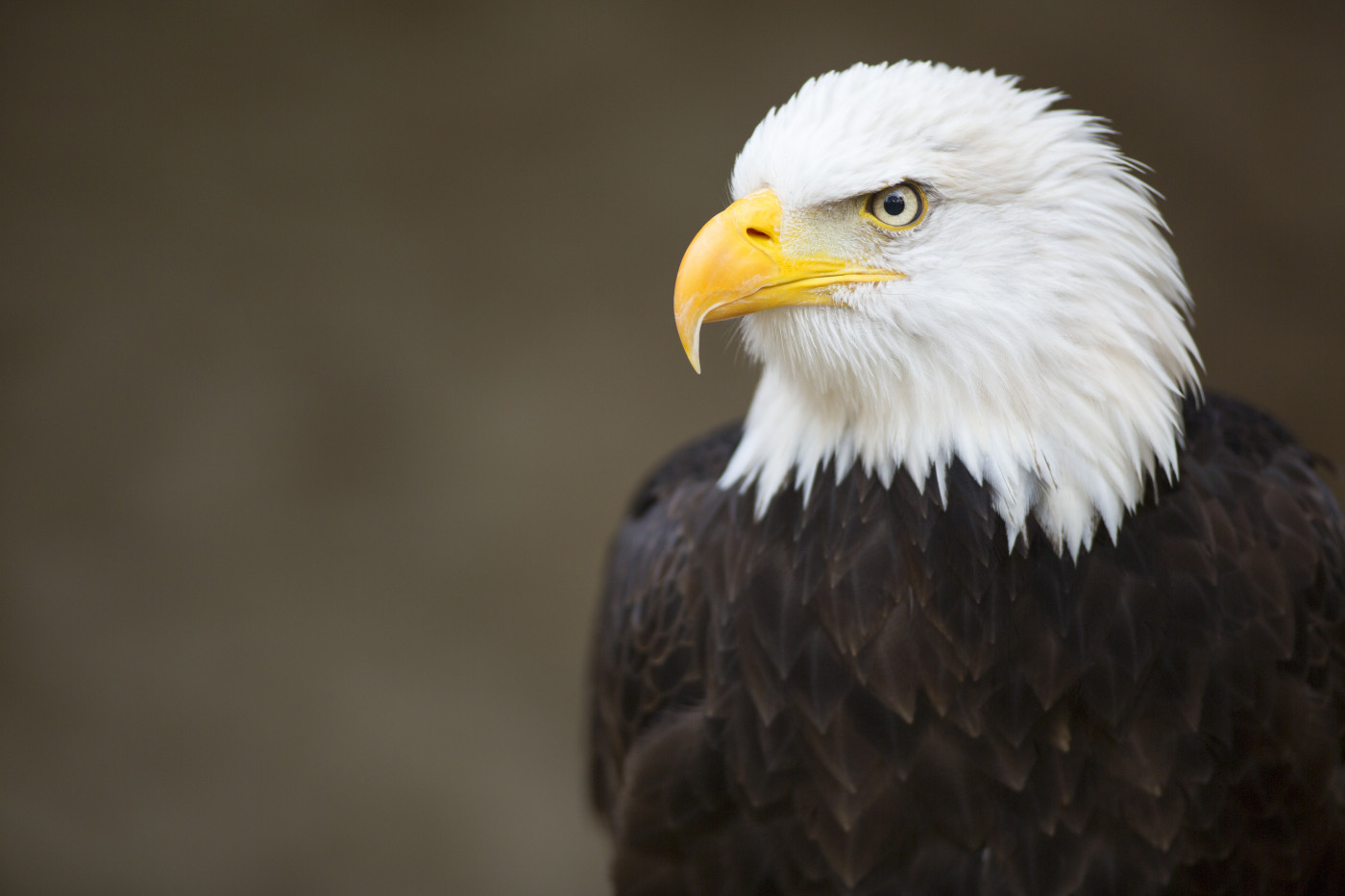 Just wingin' it
With vast tracts of public land, there is no shortage of excellent birding locations in the Adirondacks. There are a few iconic species that are "must sees" for any birder! 
Common Loon. This bird is a true symbol of wild nature. The loon's eerie wails echoing across open waters makes for a true Adirondack experience. These birds can be found throughout the Adirondacks on the many lakes and ponds that dot the landscape. For a truly wild experience, look for loons deep in the St. Regis Canoe Area near Saranac Lake.
Bicknell's Thrush. In the summer months, in alpine areas typically characterized by unforgiving weather and stunted vegetation, the Bicknell's Thrush thrives in high mountain climates. This bird migrates to the tallest peaks during breeding season and it's fluting song can be heard drifting out from dense tangles of balsam firs. Birders will need to travel above 3,000-feet in elevation to find this bird, so using the Whiteface Mountain Veterans' Memorial Highway is a perfect corridor as an alternative to bushwhacking through the often impenetrable krummholz. Blue Mountain, towering above the hamlet of Blue Mountain Lake, is another option. Hike up to the summit to discover many high elevation birds!
Canada Jay. A playful trail companion, the Canada Jay will surely bring a smile to any birders face, although their friendliness often is accompanied by loud demands for human food! Frequently seen swooping through the boreal forests, these birds are fun to watch during winter months. Did you know Canada Jays build their nests and raise their young in the winter? When other species are just starting to nest, Canada Jay chicks are already born! You can find these spirited birds around the Adirondacks. Great locations are: Ferd's Bog, Cedar River Flow, and the Bloomingdale Bog.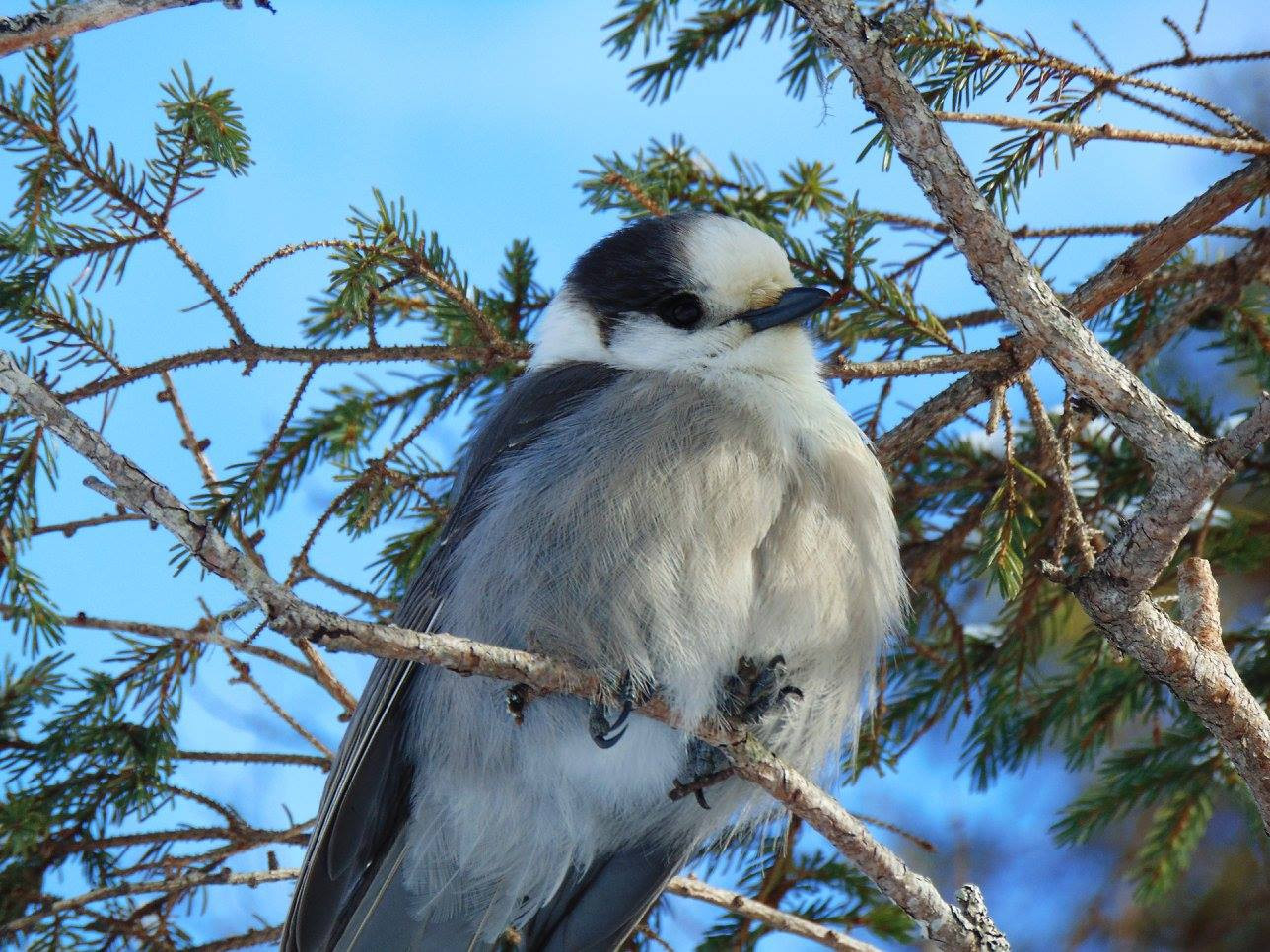 The best part about birding is that you never know what you're going to see. In the past, a Ross's Gull was spotted in Tupper Lake and Great Gray Owls have been known to make appearances around the Adirondacks.
Start planning your Adirondack birding trip today!