Enter to win a custom pair of skis or snowboard from Parlor
This winter Adirondacks, USA is proud to celebrate Adirondack skiing in style with a chance to win a one-of-a-kind pair of custom #SkiADK skis (or snowboard)! You'll be cruising the slopes in style with these beautifully designed shredders. Sporting a slick black topsheet cut with our unique topo line graphic and our #SkiADK moniker, everyone will know you come from world class east coast skiing.
We were thrilled to be able to work with Parlor Skis on this project. A northeast custom ski company founded by three former racers, they spent four long years developing a superior ski for our unique northeast terrain and conditions. Today, countless pairs later, they still take pride in each pair of their beautifully crafted, fully custom, high performance, durable skis.
Drawing will be held March 15, 2020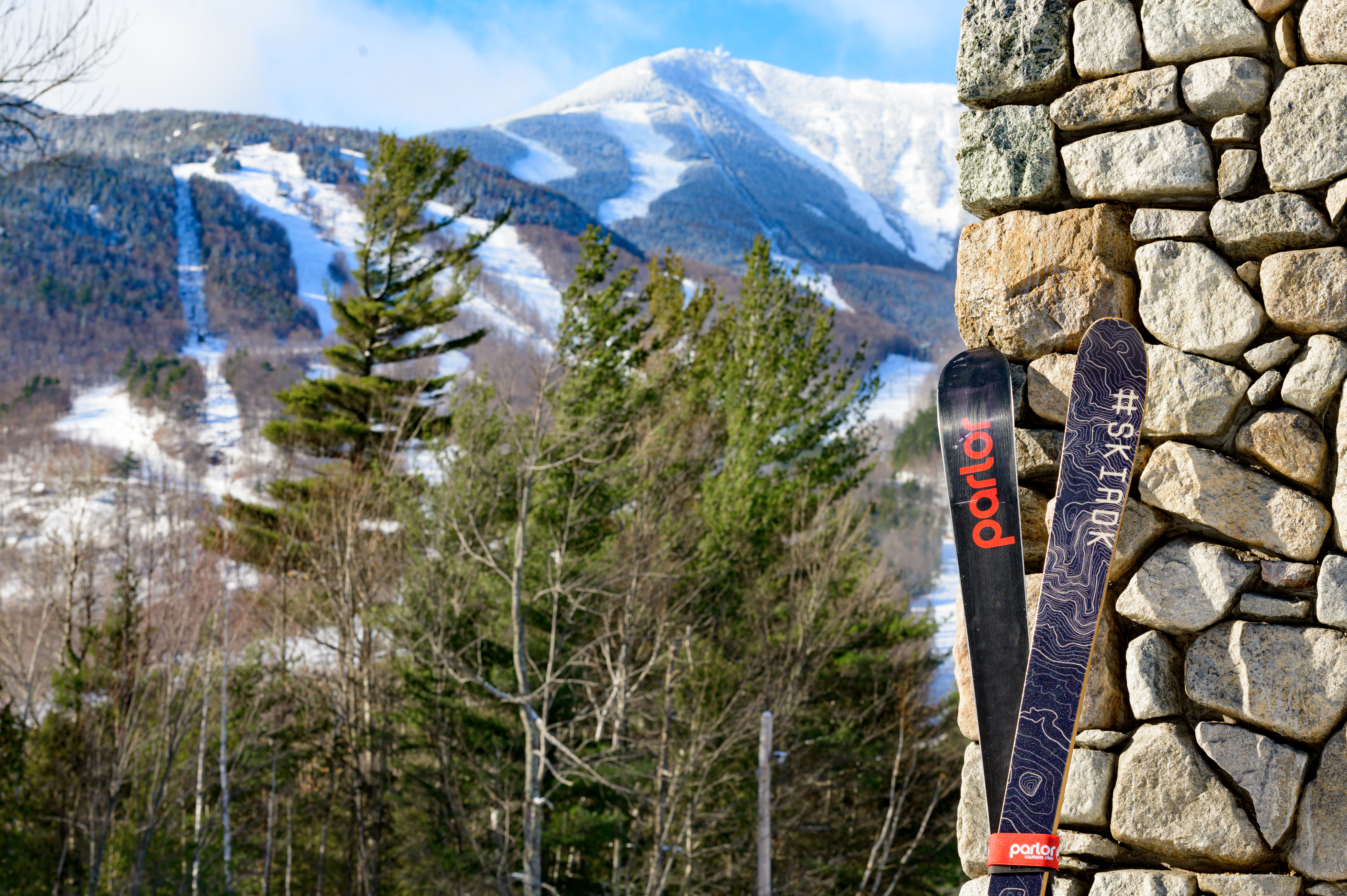 Enter to win ski passes to the Alpine 7
In addition to a chance at winning a sweet board or pair of skis, you'll be entered into weekly drawings for lift tickets to one of the 'Adirondack Alpine 7'. Seven of the greatest skiing experiences in the east, all in the Adirondacks!
Drawings will be every Thursday starting November 14 through February 13 for passes to Gore Mountain, McCauley Mountain, Mt. Pisgah, Oak Mountain, Titus Mountain, West Mountain, and Whiteface Mountain. 
Complete the information below and you will be automatically entered for a chance to win.