The Adirondacks are beautiful this time of year. Fall colors still cling to some trees, and the before-winter weather is perfect for a brisk adventure – and a ghost hunt. With Halloween upon us, it is only fair that we turn our attention to the forgotten (or refusing-to-be forgotten) spirits of these mountains. To guide you through your ghoulish discoveries, we've compiled a list of Adirondack hauntings that will have you shaking in your shoes. The brave will set out for their own encounters. The meek will hide under the covers at home. From famous war-torn forts to tragic suicides and long lost lumberjacks, these stories are sure to leave you with goosebumps.
 Lady of the Lake
The "Lady of the Lake" is a mystery that has haunted Lake Placid for generations. Mabel Smith Douglass, a talented and accomplished professional (she was the first dean of the New Jersey College for Women at Rutgers, now Douglass College), spent her summers in the Adirondacks with her family at their Camp Onondaga property. Late one September day in 1933, before closing up the camp and heading back to New Jersey, Mabel went out onto the lake and never returned. Her disappearance remained an upsetting mystery to her family for nearly 30 years until, late one September day in 1963, Mabel was found.
Her body, almost perfectly preserved in the very cold water of Lake Placid, was found by two divers near Pulpit Rock on a shelf 105 feet below the surface. She was found with one end of a rope tied around her neck and, on the other end, an anchor.
The "official" ruling of her death by the coroner was that of an accident, but we now know that there is much more to the story. In one year's time, her husband died, her son committed suicide, and she fell upon professional problems. Due to this swell of unfortunate circumstances, Mrs. Douglass had a nervous breakdown and was admitted to a mental health facility for about a year, right up until spending her last summer at Camp Onondaga. Armed with this information, it seems much more plausible that Mrs. Douglass took her own life – so, while this may not make for a very good mystery, it does make a good ghost story.
As for Pulpit Rock, it may be Mrs. Douglas you see, or it may be the spirit of one of the two men who drowned at the base of Pulpit Rock about ten years earlier, or maybe it's both!
Fallen Soldiers and Their Horses
As a battleground of both the French and Indian War and the American Revolution, Fort Ticonderoga is a popular haunt for war-afflicted spirits. Thousands of soldiers were buried on the grounds of the fort, and through many decades both visitors and employees alike have reported hearing footsteps, hoof beats, voices, and seeing shadowy figures. Intrigued? Take part in one of the Fort's special evening events and programs to see for yourself and maybe you'll come away with a tale of your own!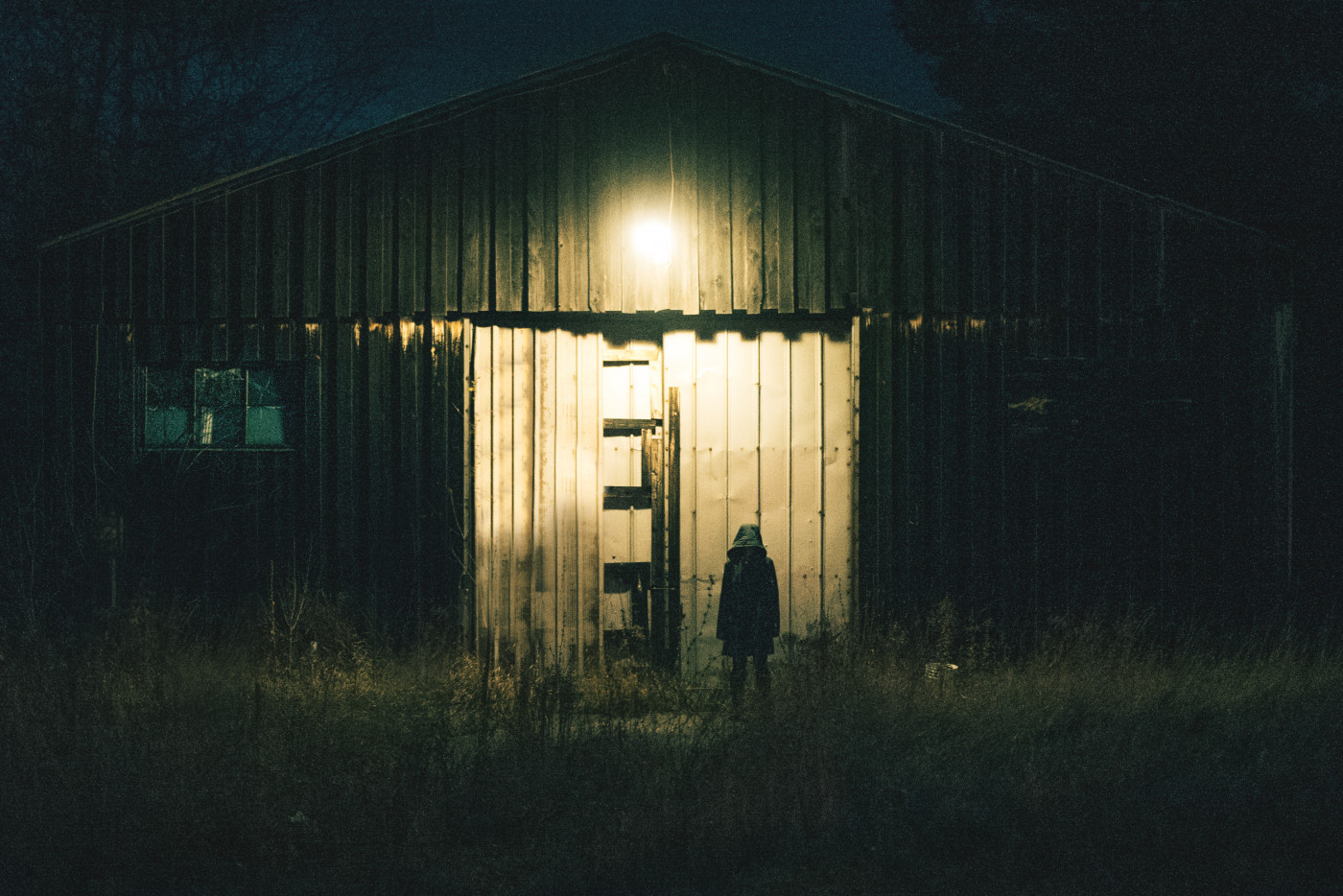 Haunted Fort Covington
The quaint hamlet of Fort Covington has a darker history than its current small-town charm would imply. Its origins were inauspicious to be sure, beginning as a blockhouse to shelter wounded soldiers during the War of 1812, and the shadow of grief has followed the sleepy little town ever since. Nye Manor has been home to many a paranormal experience, with the assumption being that the numerous souls who died in the house have never left. Dunwich Manor takes the creep-factor one step further. In addition to other oddities, the bloodied handprints of a disturbed woman once locked away in an attic room still appear from time to time and require multiple layers of paint to cover them.
Last but not least, Cooks Corners has become a local legend and the start of many a good ghost story. While details about the house's history and fate are vague, some say that a Satanic priest once lived there and killed his daughter in front of the house before ending his life in the barn. In 2013, a cell phone video appeared showing a mysterious figure standing by the front door. Whatever the truth, a visit to this dilapidated landmark is guaranteed to give you the heebie-jeebies. 
Those Who Couldn't Be Cured
Saranac Lake's rich history as a cure community also makes it the perfect place for ghostly tales. The Hotel Saranac, while known for its decades of finery, has experienced disappearing bakers and is haunted by a cat loyal to its companion even in death. Even eerier stories come from the Trudeau Sanitarium, where one worker saw a gaunt young boy standing inside the window of a padlocked home and another witnessed a mysterious maintenance worker easily entering and exiting another boarded up building. While many who came to Saranac Lake seeking a cure were rehabilitated and able to return home, some were not so lucky, and their spirits seem to linger, spread throughout the town.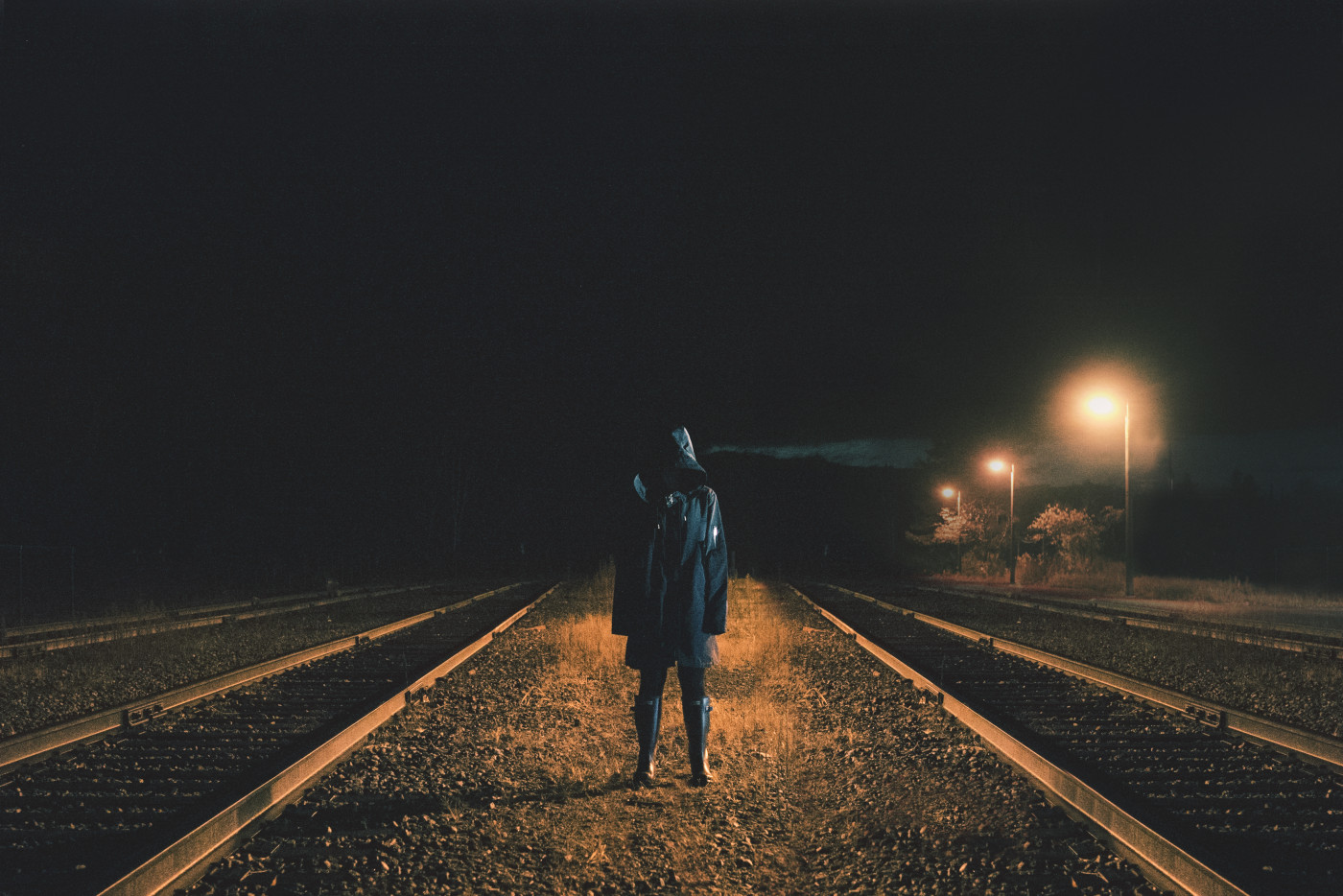 A True Ghost Town
We've all been to old, run down, abandoned "ghost" towns, but Tahawus takes the ghost town name one step further. Instead of being abandoned, the whole town is simply gone. Built in the early 1940s as a mining community, Tahawus was home to families, mining men, a school, a fire department, and a few entertainment establishments. But, after 23 years, it was discovered that the very ground the town sat on was rich in the iron and titanium its citizens lived to mine. So, they moved the town. House by house, the town was transported 12 miles down the road. In all, 87 houses, two churches, one store, and five apartment buildings were given a new home, leaving only the eerie footprint of a past life in their path.
The Murder of Grace Brown
While the Central Adirondacks is known for small towns full of charm and friendly locals, history hasn't always been that kind. In 1906, a horrific murder outside the town of Inlet left the spirit of Grace Brown to haunt the shores of Big Moose Lake. Grace was a seamstress at the Gillette Skirt Factory in Cortland when she met Chester Gillette, the factory owner's nephew. The two enjoyed a whirlwind affair that left Grace pregnant out of wedlock. Rejected by Chester, Grace moved home with her parents, but she never gave up writing Chester love letters. When Chester invited Grace on an Adirondack vacation, she was filled with hope. Sadly, Chester had different plans. On July 11, 1906, the couple rented a boat and set out on Big Moose Lake. The next day, the boat was found overturned, Chester was gone, and Grace's body, covered in lacerations, was found submerged in the Southern Bay. Chester was eventually caught and justice was served in the form of execution, but that didn't put Grace's soul to rest. Her spectral form can still be seen sadly pacing the shoreline of the lake.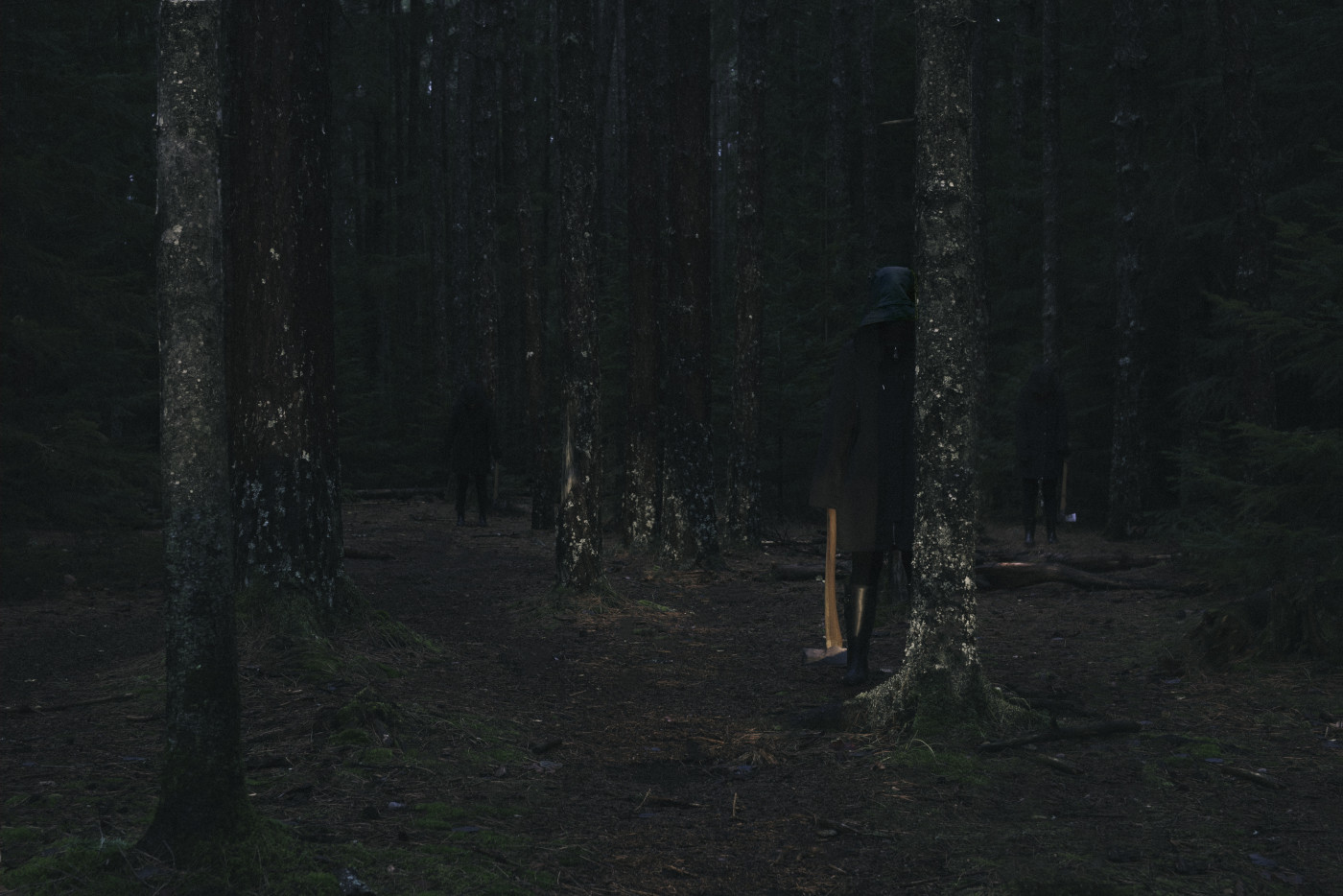 Lumberjack the Ripper
The Legend of the Faust Lumberjack is about as unnerving as it gets. The remaining spirits from this tale haunted an old home in Faust to the point of inhabitability. The house was built in the early 1900s by a lumberjack as a gift to his wife. For three years they lived there happily, raising their daughter and working hard. The husband would often leave for lumbering camps throughout the Adirondacks, and one season, he failed to return home. Despite extensive searching, it was as though the man had vanished. Determined not to give up, his assumedly widowed wife continued for a year to search for clues. Then, on an October night, someone entered the home and gruesomely beheaded both the wife and four-year-old daughter with an axe. Carved into the handle of the axe was the name of the long lost lumberjack husband. The murderer was never discovered, and future inhabitants of the house were plagued by frightening encounters with the headless mother and daughter. After years of standing empty, the building burnt to the ground. Now homeless, the spirits roam around the railroad tracks near their old dwelling.
Arto the Friendly Ghost
While scary ghost stories are always fun, it's important to recognize that not all spirits that walk among us are out to haunt. The ghost of Arto Monaco is the perfect example. Monaco was born in 1913 in Elizabethtown. He was an artist, theme park designer, toy designer, and cartoonist – essentially a modern day Santa Claus. It is only fitting, therefore, that he was the designer of Santa's Workshop in Wilmington. He also designed and collaborated on parts of Great Escape in Lake George, Frontier Town in North Hudson, the Land of MakeBelieve in Upper Jay, Enchanted Forest in Old Forge, and even Disneyland in California. Add to that the toy making business he ran with his brother and it's a surprise he wasn't followed by a posse of elves. Monaco died in 2003 in Upper Jay. It is said the spirit of Arto Monaco remains at Santa's Workshop, watching over its visitors and ensuring every child leaves with a smile.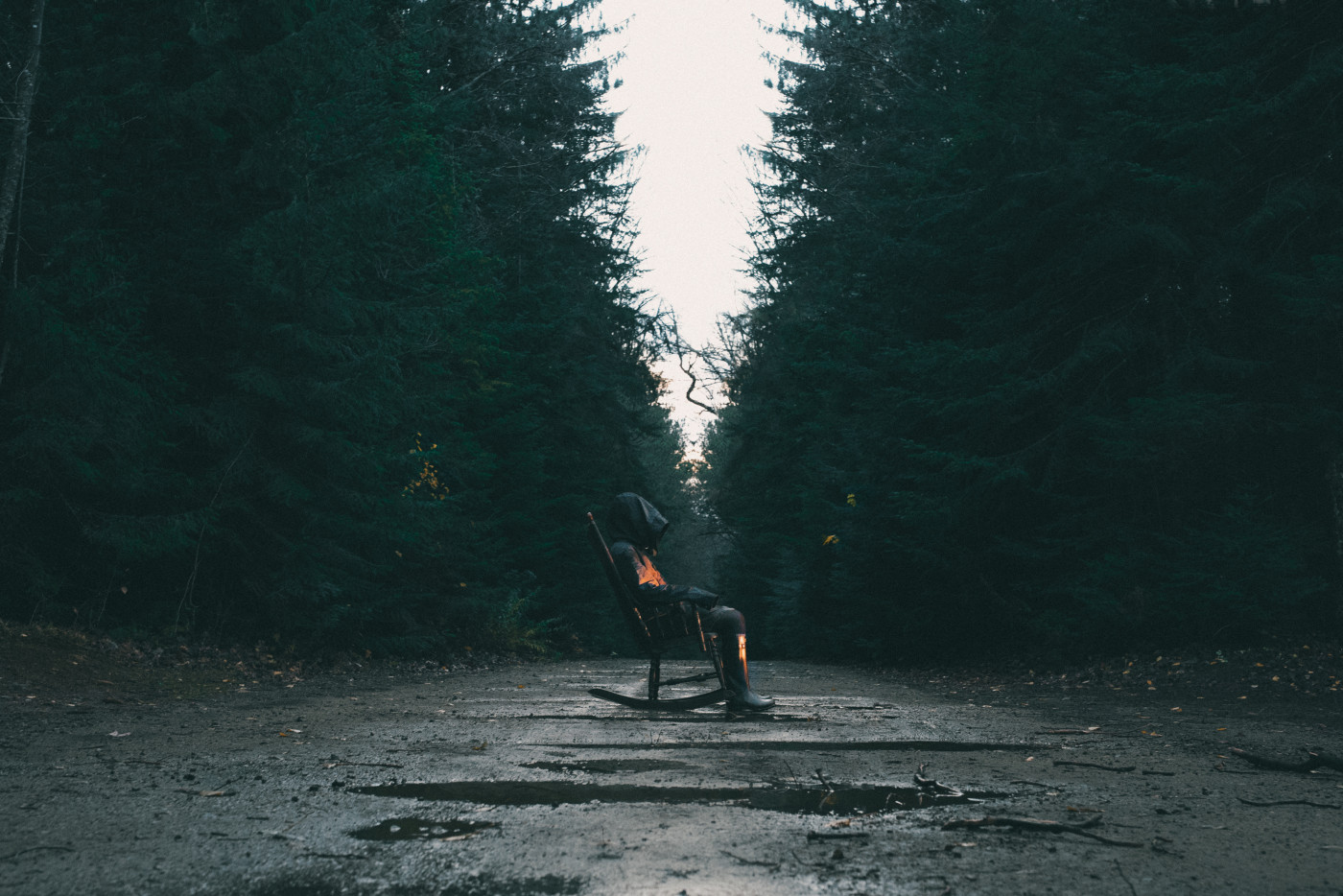 Bonus Haunting: Annie in the Rocker
The famous Melvil Dewey, father of the Dewey Decimal System, was also the founder of the Lake Placid Club. His first wife, Annie Godfrey Dewey, is believed to still reside at the Club. You may spot her sitting in her rocking chair or floating around the Club's Forest Wing. While she died an uneventful death at the age of 73 following an illness, a half-finished poem in her typewriter for her absent husband will still give you chills. It is said that, with her dying breath, she told her nurse that she wanted her beloved to have it, and her continued existence at the Lake Placid Club is thought to be an infinite search for Melvil.