From hiking High Peaks to whitewater rafting, mountain biking, and birding in the backcountry, the Adirondacks are a great place to explore in every season. Check out these 10 warm weather Adirondack adventures you need to put on your bucket list. 
1. Sunrise Hike to Pitchoff Mountain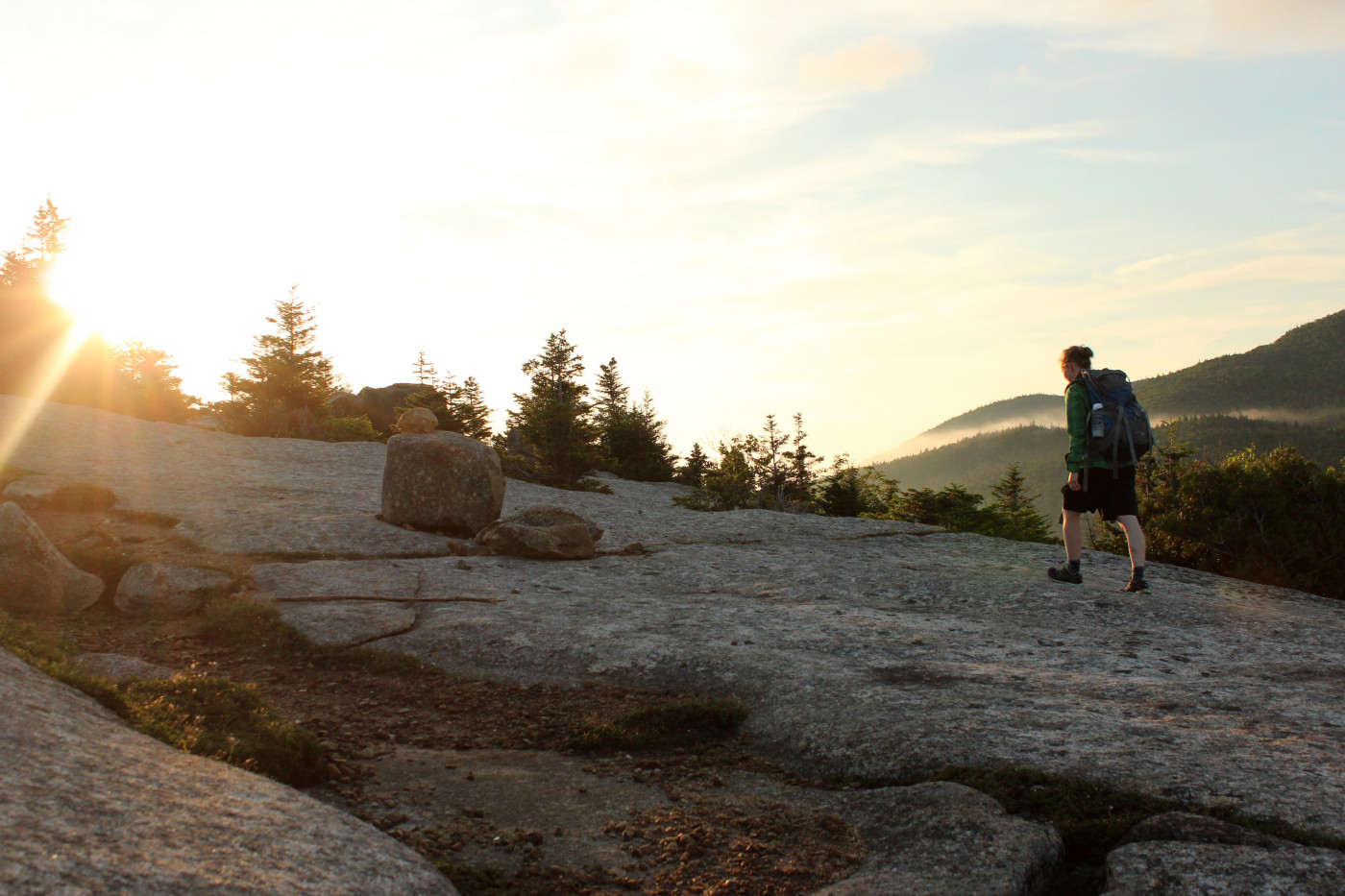 I'm not a morning person, but I do appreciate the finer things in life, and one of the finest things I've experienced is the sunrise from a High Peak.
I recently recruited two friends, Emilee and Dan, to accompany me on an early morning foray to the Balanced Rocks on Pitchoff Mountain, a 1.6 mile hike. It's the kind of thing that sounds like a great idea until the logistics are revealed: Wake up at 2:45 a.m., drive from my home in Saranac Lake to Lake Placid, meet my companions, and hit the trail by 4 a.m.
2. Paddle the Saranac River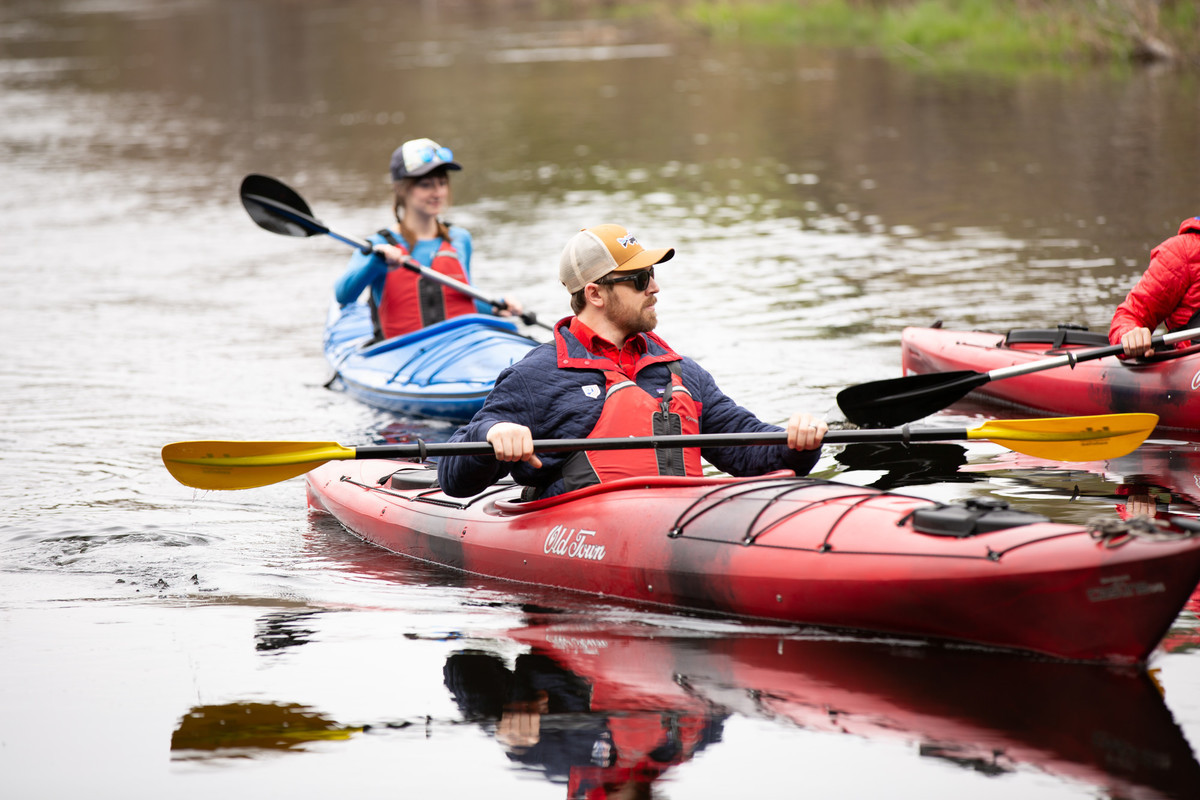 The Adirondacks are full of beautiful waterways just waiting to be explored. Running straight through the heart of Saranac Lake is one of the area's best paddling opportunities – the Saranac River. This 81-mile river encompasses several lakes and winds through miles of both civilization and wilderness before spilling into Lake Champlain. 
While paddling the entire length would be a huge undertaking, sections of it are perfect for full- or half-day trips. One popular one-way route is the section between Saranac Lake and the Moose Pond trailhead outside of Bloomingdale, NY.
3. Bike to the Bog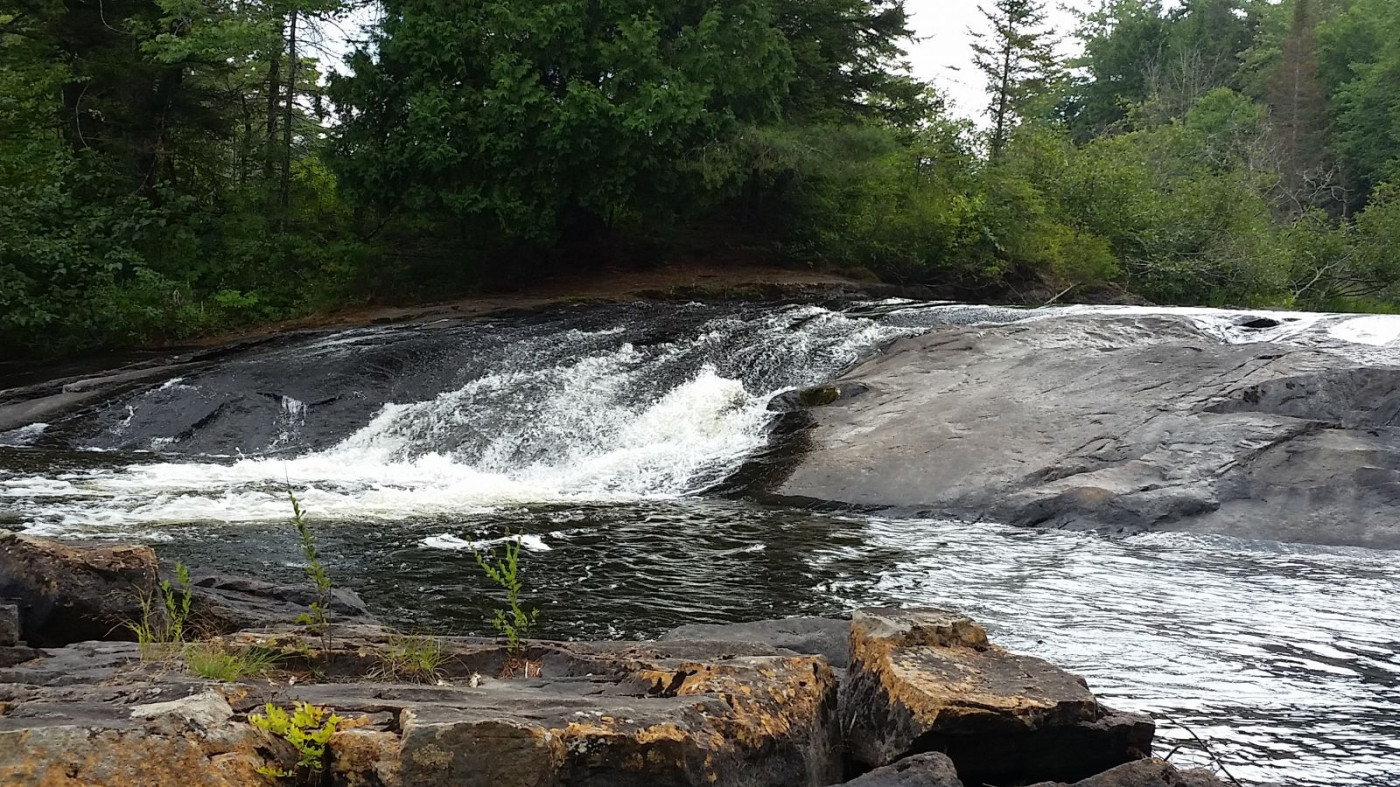 Time for a ride! At 1:30 p.m. I geared up my bike with a full bottle of water placed in the holder and my cell phone tucked securely away in my small saddle pouch. My ride was to start at the bottom of Country Club Road, the access road to the Tupper Lake Country Club and the former Big Tupper Ski area, just a couple of miles south of the village. My destination was Bog River Falls.
Due to so much camping and paddling this summer I hadn't biked much, and the little I did consisted of short rides. So today, even though it was a hot muggy day, I wanted to ride.
4. Paddle & Bird Along the Osgood River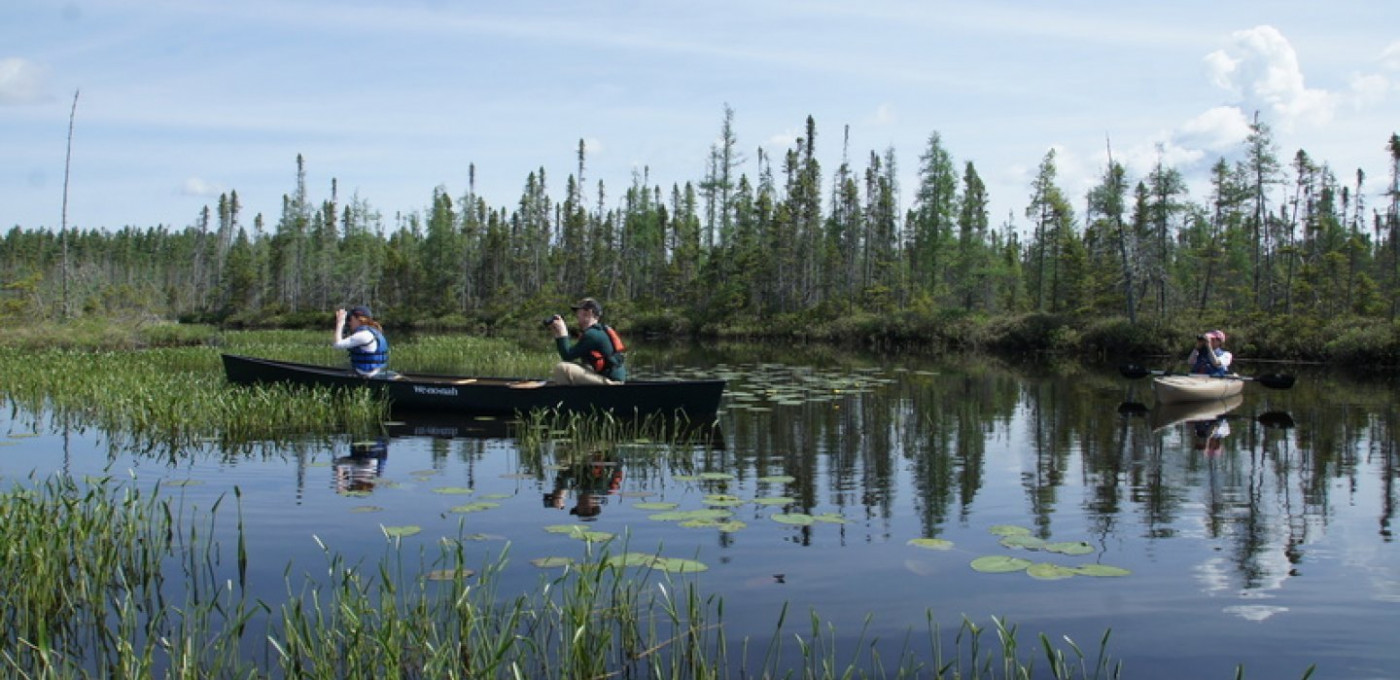 Paddling while birding may not yield as long a list of species as covering more ground with a car, but it offers a sense of exploration that few other means of travel can match — particularly when checking out wild Adirondack waterways. We set off across the pond, listening to Pine Warblers, Yellow-rumped Warblers, American Redstarts, Red-breasted Nuthatches, and a Brown Creeper from the shore as we went.
The cool air was sunny and still, and we carved the only ripples on the mirror of the lake, keeping along the shore so we could better listen for birds and spotting several Common Grackles and a few ducks overhead. My co-leader discussed the history of a few of the camps along shore - most notably White Pine Camp and its history with Calvin Coolidge.
5. Cooper Kiln Adventure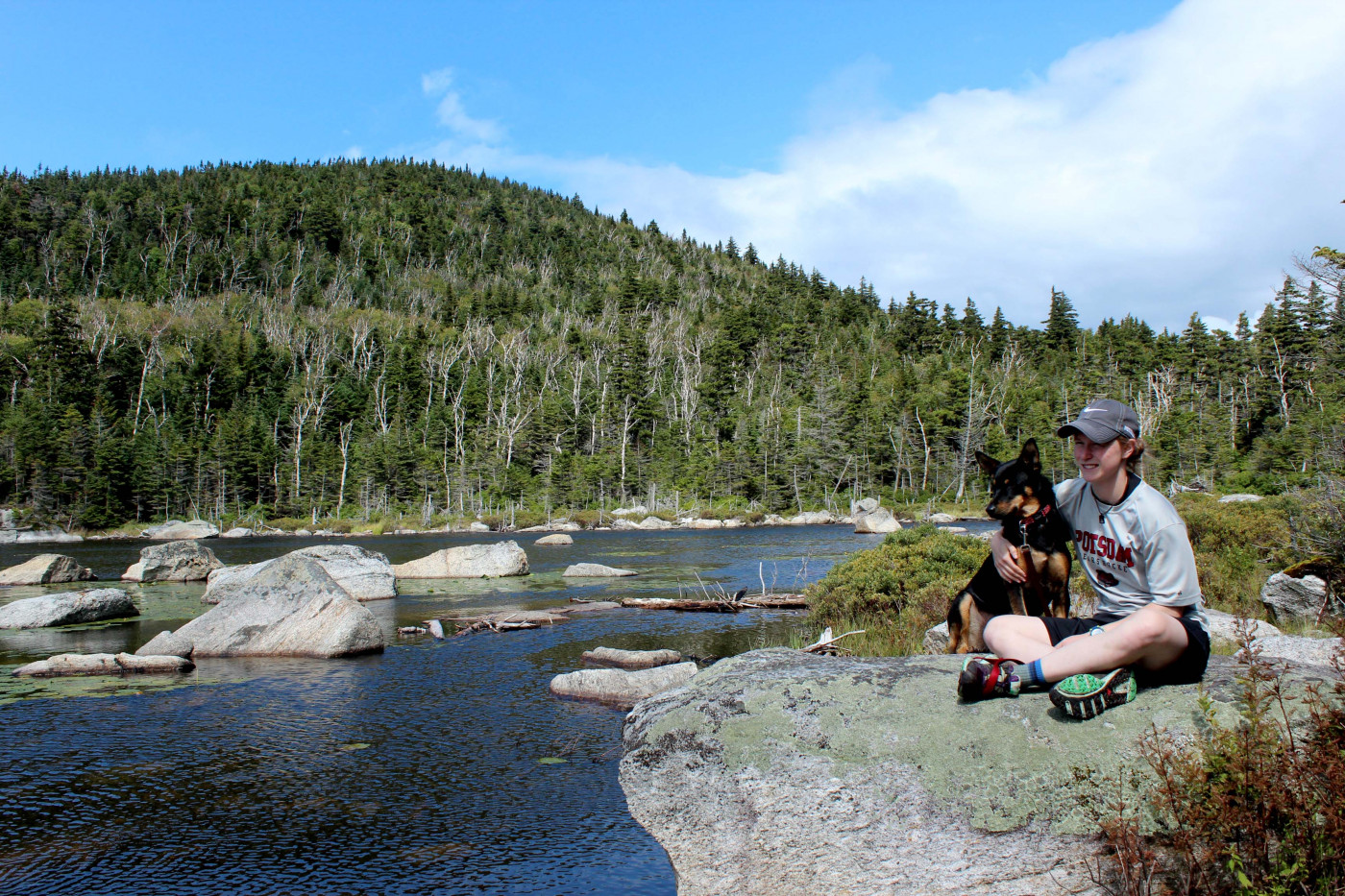 I'm always looking for new corners of the Adirondacks to explore — considering how many corners this place has, I expect to be busy for a very long time — so me and my wife, Anna, our dog, Belle, our friend Emilee and her dog, Roscoe, embarked on a hike to Cooper Kiln Pond, followed by a side trip to the beautiful and accessible Wilmington Slide.
This hike can be done as a point-to-point by parking a vehicle at each trailhead. We did an out-and-back, starting at the Bonnieview Road trailhead. It's a half mile longer to get to the pond via this trail, but the slide is on the way and we wanted to check that out.
6. Explore Pharaoh Lake Wilderness Area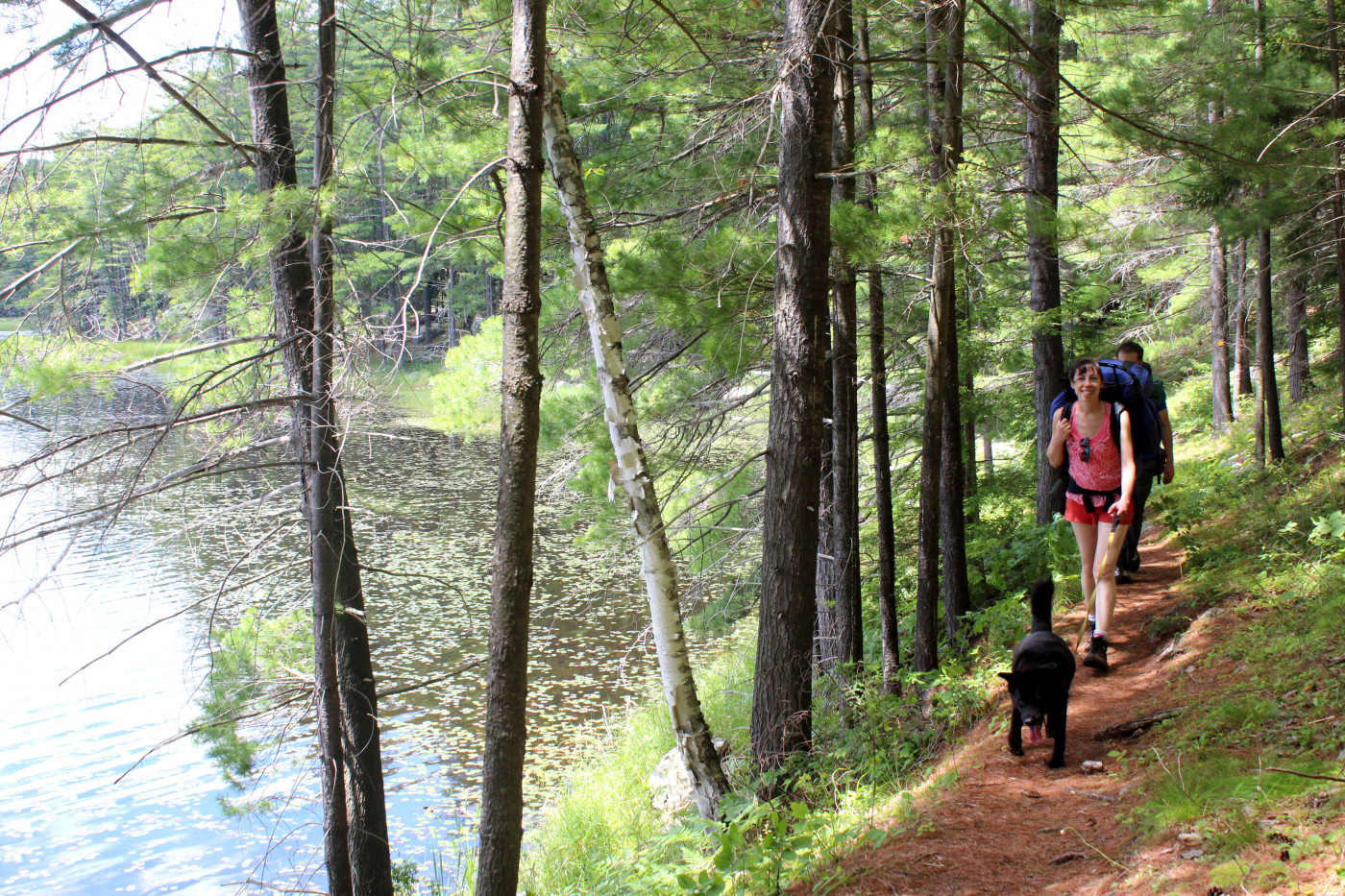 Let's talk about finding a sense of solitude. I'm used to spending my time among the higher peaks of the region. I love the mountains, but so do lots of other people. That's generally OK, but sometimes I want something different, something that feels more remote.
For years I've seen the pictures of a place called Pharaoh Lake Wilderness Area. I've drooled over the Milky-Way-splashed night sky, the forested shores, and the maps detailing the trails that crisscross the area's 46,283 acres. This summer, I decided it was time to visit.
7. Fish on Lake Champlain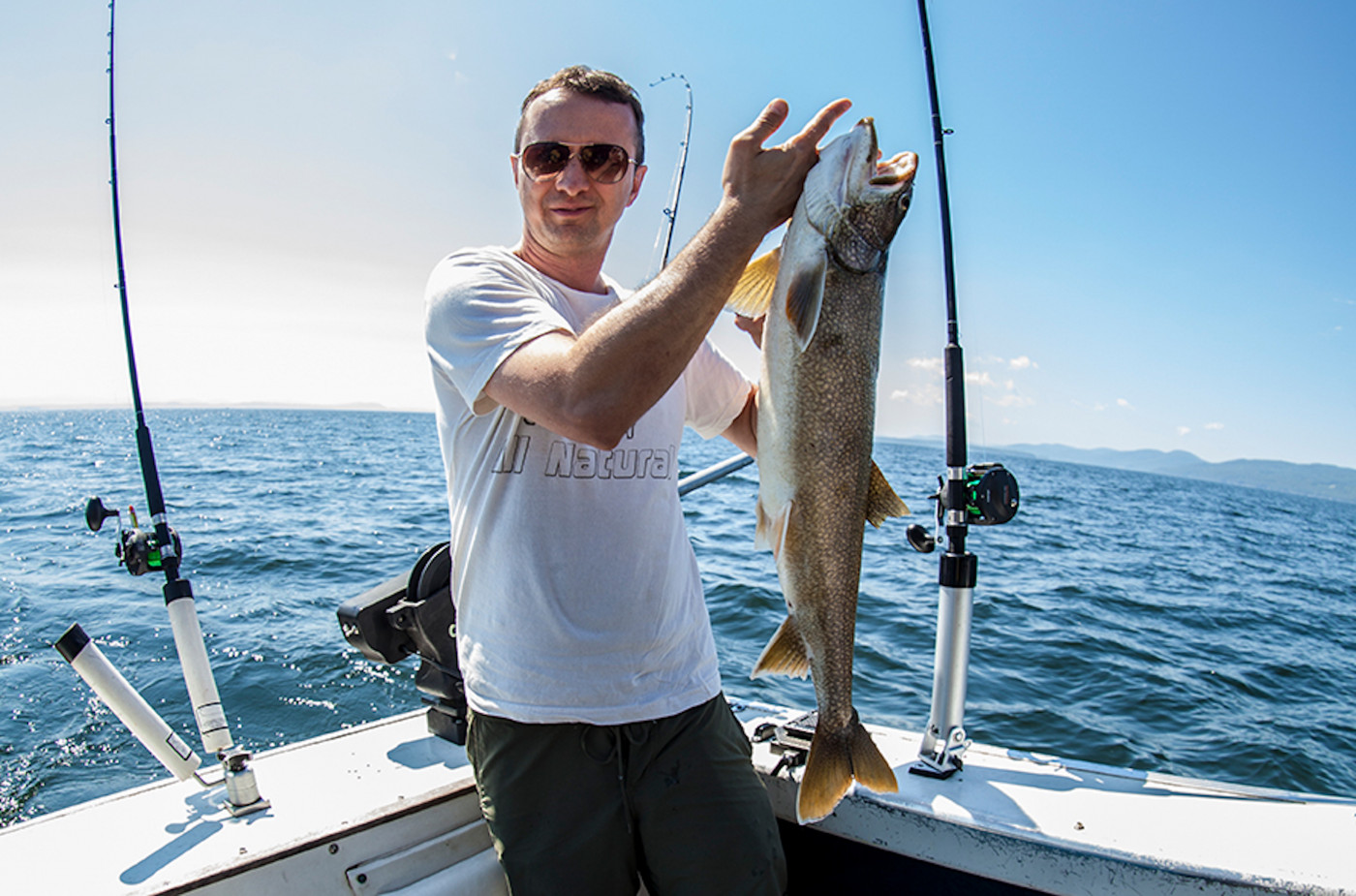 It was a fight for the ages, a battle of wits that ended with the triumph of man over beast. I caught a fish. But it wasn't just any fish — this was a beautiful, 30-inch long lake trout that weighed about 12 pounds. 
A catch of that caliber might not have excited a hardier fisherman; a hardy fisherman I am not. Most of my adventures involve walking and climbing, and since this was my first time fishing on Lake Champlain I was ecstatic about reeling in the Big One.
8. Bike to Fern Park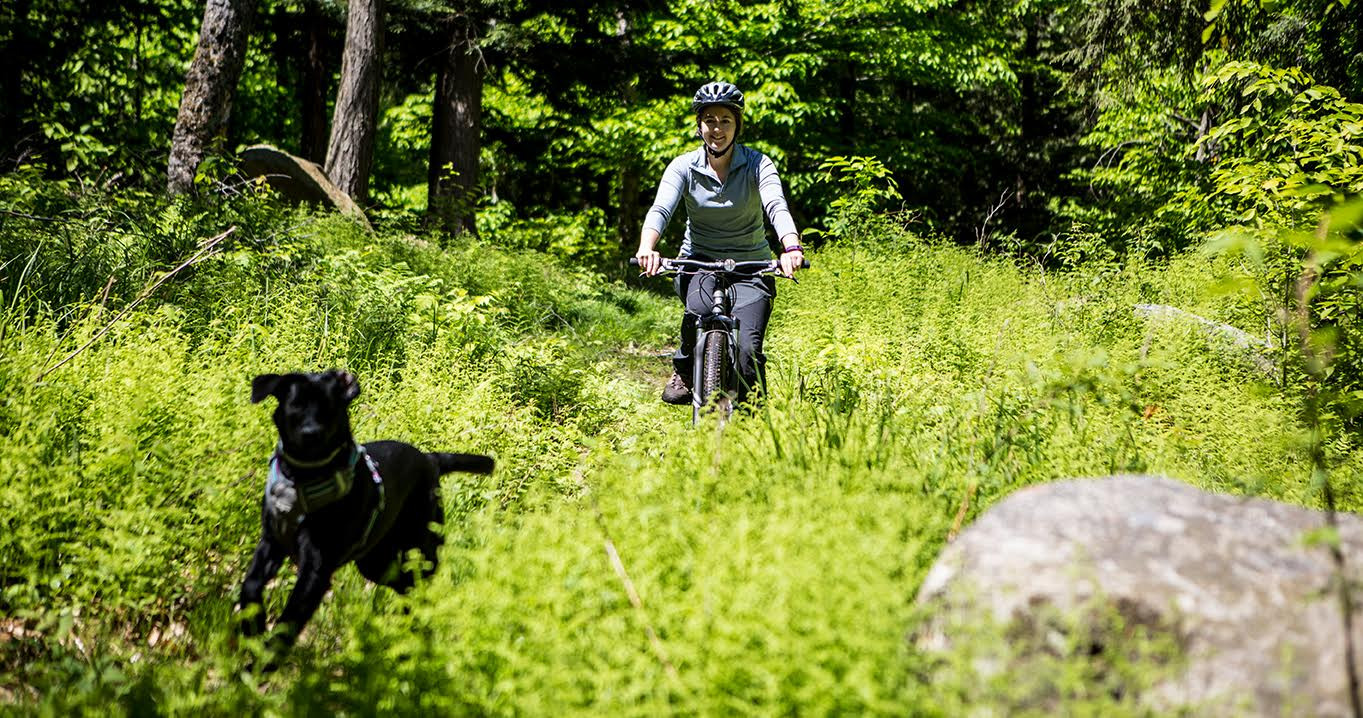 After a rainy start to the summer  we finally had a beautiful, sunny, warm day. My friends and I were feeling adventurous and wanted to do some mountain biking. We searched for different options and decided Fern Park in Inlet had what we were looking for.
Fern Park is a free recreation park located on Loomis Road in Inlet, just off of South Shore Road. It has a mountain bike trail system (and in the winter, cross-country ski trails) that can go on for miles. There are different trails labeled beginner, intermediate, and difficult, and you can pick up a trail map that shows you the layout of the trail system. Fern Park has a great location, being right around the corner from Petals & Pedals, a bike, flower, and gift shop. This was perfect for us because some of us needed to rent bikes before we could begin our adventure.
9. Adirondack Island Camping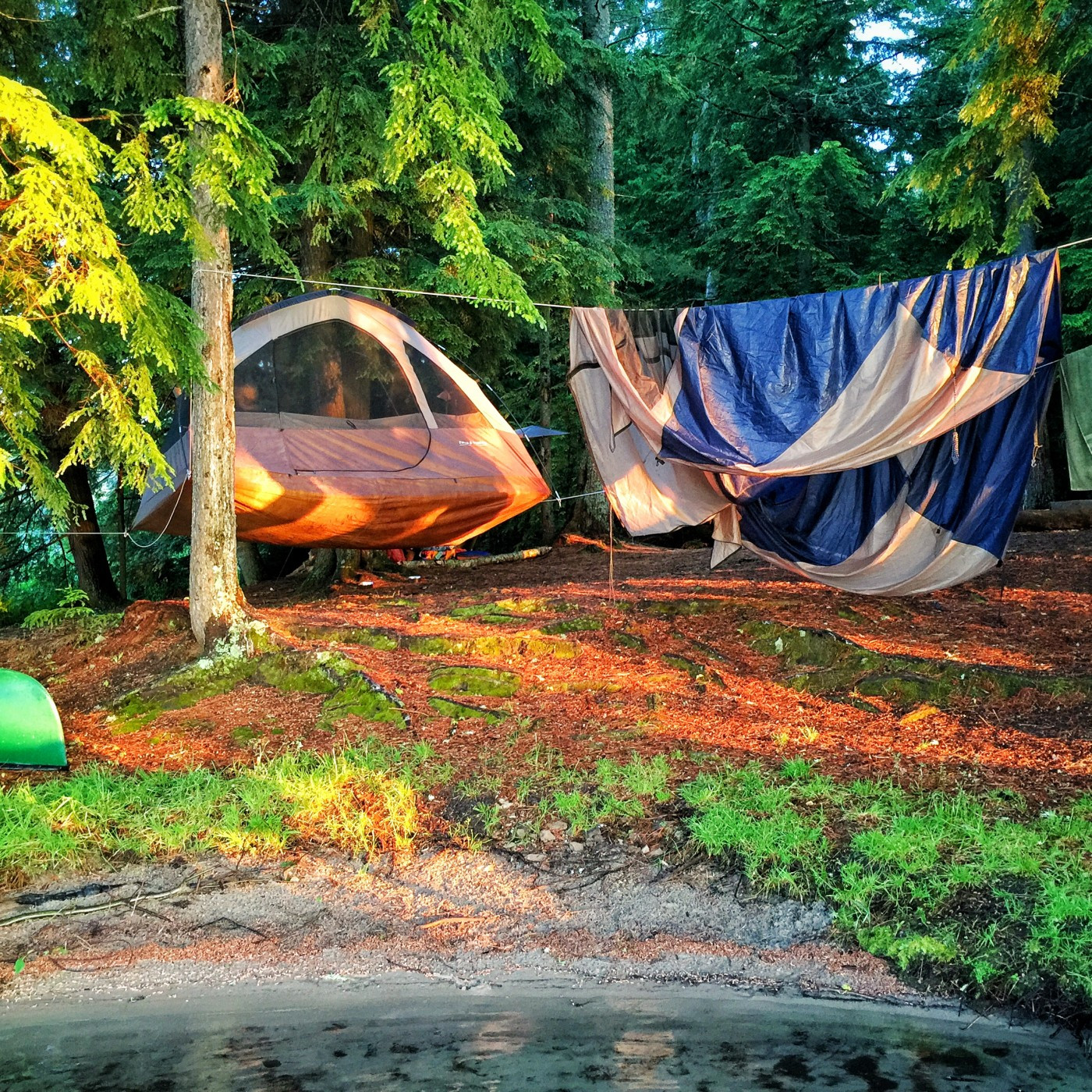 Camping on an island in the Adirondacks is anything but ordinary! 
"Shake, shake, shake it off, shake it off," I can't help but sing to myself as two 70+ pound dogs shake off the lake water that's weighing down their fur. After the excitement of paddling to our very own island site, these pups are ready to call this piece of Earth their home for the next three days. Camping with two large dogs has its challenges – like their lack of ability to calmly sit in the canoe with all of our camping gear, or wait until we're on shore to jump out of said canoe, hence, the shaking off of lake water. 
With our friends close behind, we quickly shifted our canoe on shore to make way for their full speed approach to land. As their two huskies proceeded to face-dive out of their canoe before hitting shore, I felt like maybe it wasn't just our dogs after all. As the four dogs took their first full sprint laps among the trees, it was time for us humans to unload the canoes.
10. Adirondack Whitewater Rafting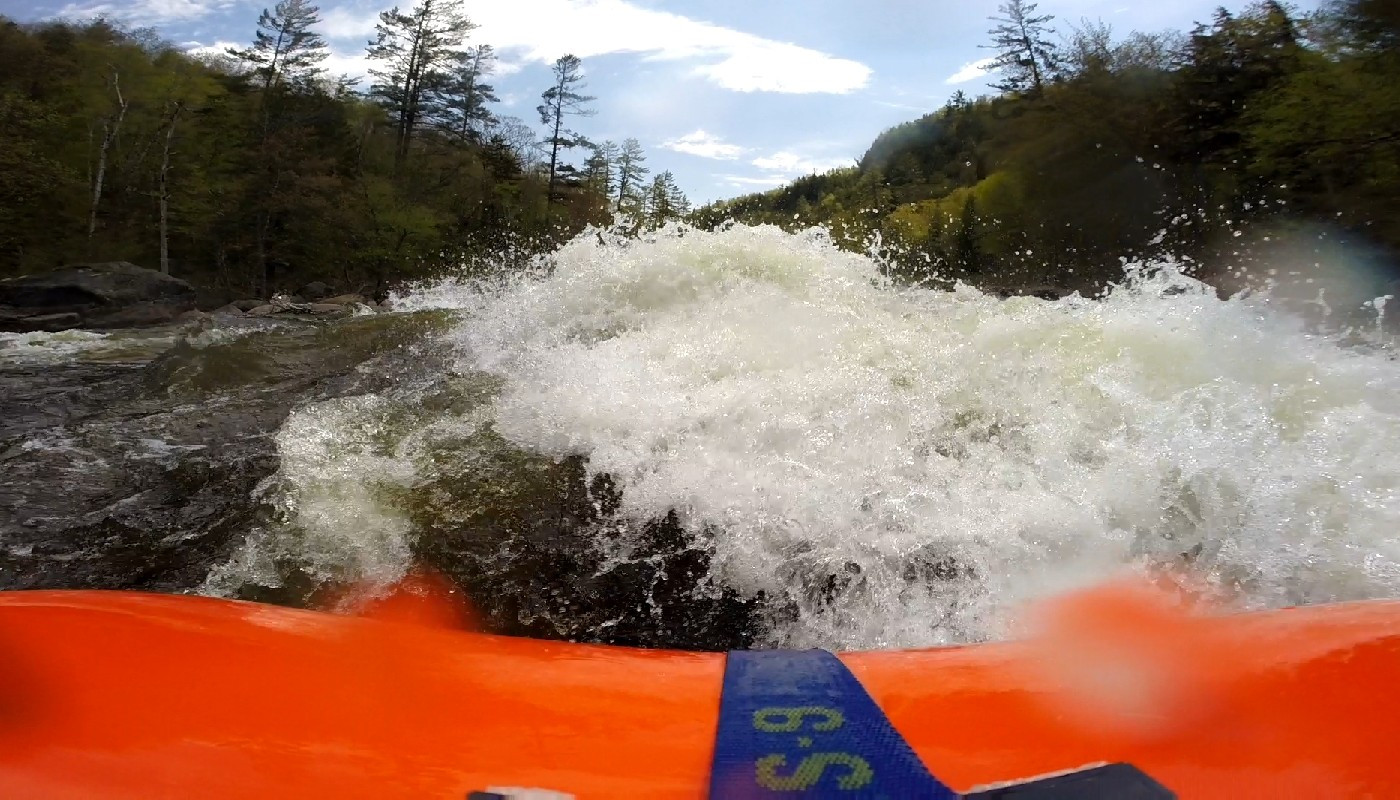 If you've ever been whitewater rafting then you'll recognize these commands. You particularly don't want to hear the last one though. That's because it means your raft is headed in a direction you don't want it to be going… and you have a good chance of flipping. Luckily, the only time our crew heard "GET DOWN" was to make sure we were still paying attention. At least that's what I'm assuming. 
Whitewater rafting forces you to live in the moment, to become hyper-attuned to your surroundings, to how close you are to the edge of the raft, consciously aware of the unceasing pressure on your feet, which are jammed under the inflated cross sections of the raft. You feel your muscles flex and move, a vice grip hold on your paddle, and the clench of your core as you try to stay upright and in the raft. 
Check out other cool ADK stories and 360-degree pics— then hit the road. The mountains are calling!