Out of the Water, Into the Woods

Out of the Water, Into the Woods
Wet and wild, camping in style — plan your Adirondack trip today!
1.
The biggest, broadest, boldest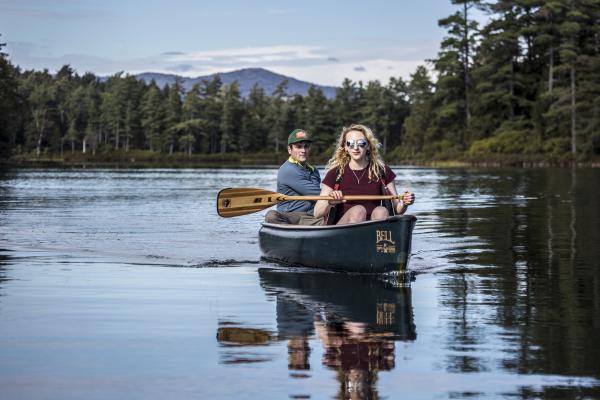 Longing for an extraordinary nature experience? Consider Saranac Lake's St. Regis Canoe Area, where you can sample most of the outdoor activities the Adirondacks has to offer. It's a giant buffet of absolutely gorgeous woods-and-water luxury. You can go full Adirondacks and camp here, or you can make the short drive back to town to enjoy all the amenities of civilization at the end of a full and lovely day.
Mountain biking is something I've wanted to try for some time now. To be completely truthful, though, I've been too timid to do it. Fear may have gotten the best of me in the past, but after a morning of ripping around the Whiteface Mountain Bike Park I know I'll be heading back with some friends in the very near future. I've caught the mountain biking itch! The mountain biking park at Whiteface Mountain has 27 trails that span the spectrum of difficulty. Whether you're a hardcore rider (think 2,500 feet in vertical, loose rocks, and drop offs) or just beginning, like myself, you'll be completely satisfied as you ride all day. The trails are also very well kept, so for a first timer like myself it added a level of comfort as I rode.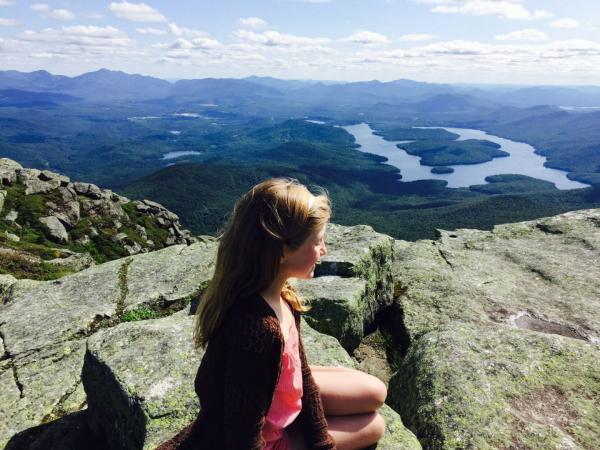 I have a lot of extreme friends. Ironman athletes, hikers, rock climbers, and extreme outdoorsy types. These are people that go on adventures for vacations. They enjoy jumping off of bridges, climbing the highest peaks, and running marathons on their days off. They think this is normal activity and that I need more adventure in my life. I am really quite content with my kind of vacation. I prefer beaches, pools, and lakes. I like to jump into the lake from a boat, or look at the mountains from an Adirondack chair. I do, however, love photographs with views and family drives through the mountains, so I wanted to take the opportunity to share some ideas with you so you can take in the gorgeous scenery and explore the Lake Placid area, very easily. You do not need to be an extreme athlete or daredevil to get postcard perfect photos.

It's hard not to fall in love with Lake Champlain, primarily for its scenic beauty and recreational opportunities. However, there are many other factors that might further your appreciation of this magnificent body of water. Let me share a few of these details, some may even help you in a future trivia game. 
The sixth largest body of water in the United States, Lake Champlain became one of the Great Lakes in 1998; but it only held that title for about 18 days. President Clinton signed a bill on March 6th, 1998 but that bill was rescinded on March 24, 18 days later. It appears that, having Lake Champlain become one of a "collection of lakes" did not set well with most of the residents surrounding this body of water. They felt Lake Champlain was unique and should be recognized as a "great lake" on its own.
5.
If you can say it, you can bike it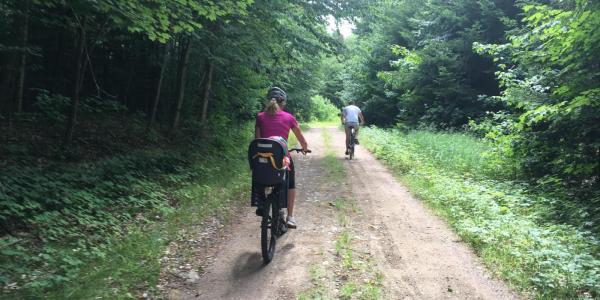 I have been waiting for an overcast day to do some biking. With the summer we have had so far, overcast days were hard to come by. Every day has been sunny and hot, too hot for biking, but perfect days for being on the water. Finally we got a cloudy day with temps in the lower '70s, perfect for a bike trip. 
I decided I wanted to do the trip from Horseshoe to Massawepie since I have never done it. I have lived here my whole life and never made it out to do this 12 mile bike ride. I have been missing out on so much!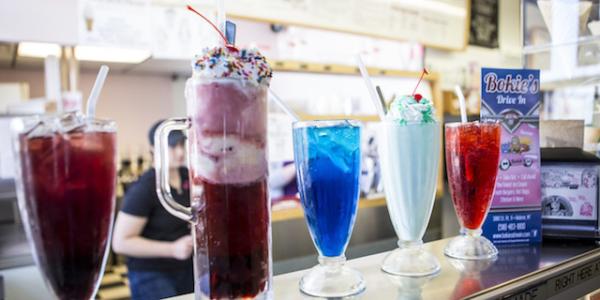 Bokie's is a drive-in, so they sell burgers and fries and ice cream -- and much more. As befits a place just minutes from our neighbor to the north, they have a menu section titled "All Things Poutine." This Canadian favorite is called The Quebec On The Bokie's, comprising the standard formation. This is french fries, homemade gravy, and McCadam cheese curds from the nearby cheese factory. There's a poutine burger or a Philly poutine, or the exotic Buffalo chicken poutine.
7.
Apples, leaves, and moose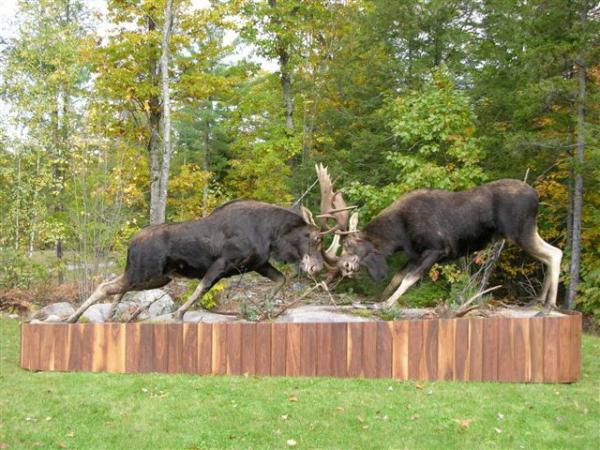 Many people think of the Adirondacks as a place to visit in the summer when they can enjoy the lakes and the beautiful green scenery. Or, maybe as a place to visit in the middle of winter when the lakes are frozen and the ground is covered in snow, and you can enjoy the Adirondacks by snowmobile. You may not realize it, but fall is an amazing time to visit. Things are a little quieter and more peaceful. The trees change to beautiful fiery reds, oranges, and yellows. Along with the amazing views, there are a lot of fun things happening here in autumn.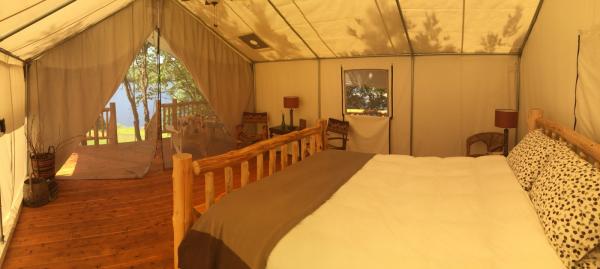 Newcomb, NY is a haven for hikers, with nearby trails leading to the eastern High Peaks, Mount Goodnow, and into Great Camp Santanoni. It also is home to Lake Harris and the Hudson River for boating, camping, or just relaxing. And now Newcomb residents Karen and Tony Audino are looking to feed hungry visitors and offer beds with lake views. I met up with Karen earlier this week and got a glimpse of the future Lake Harris House Lodge and adjoining glamping sites.