The Adirondacks are all about variety, and paddling is no exception. There are hundreds of options here, so let us whet your appetite for all things water with this selection of lakes and rivers. Calm ponds, backcountry escapes, and intense whitewater — it's all here, and it's all Adirondack.
Take your time
An afternoon, a day, or a weekend excursion — when you're here, the choice is yours.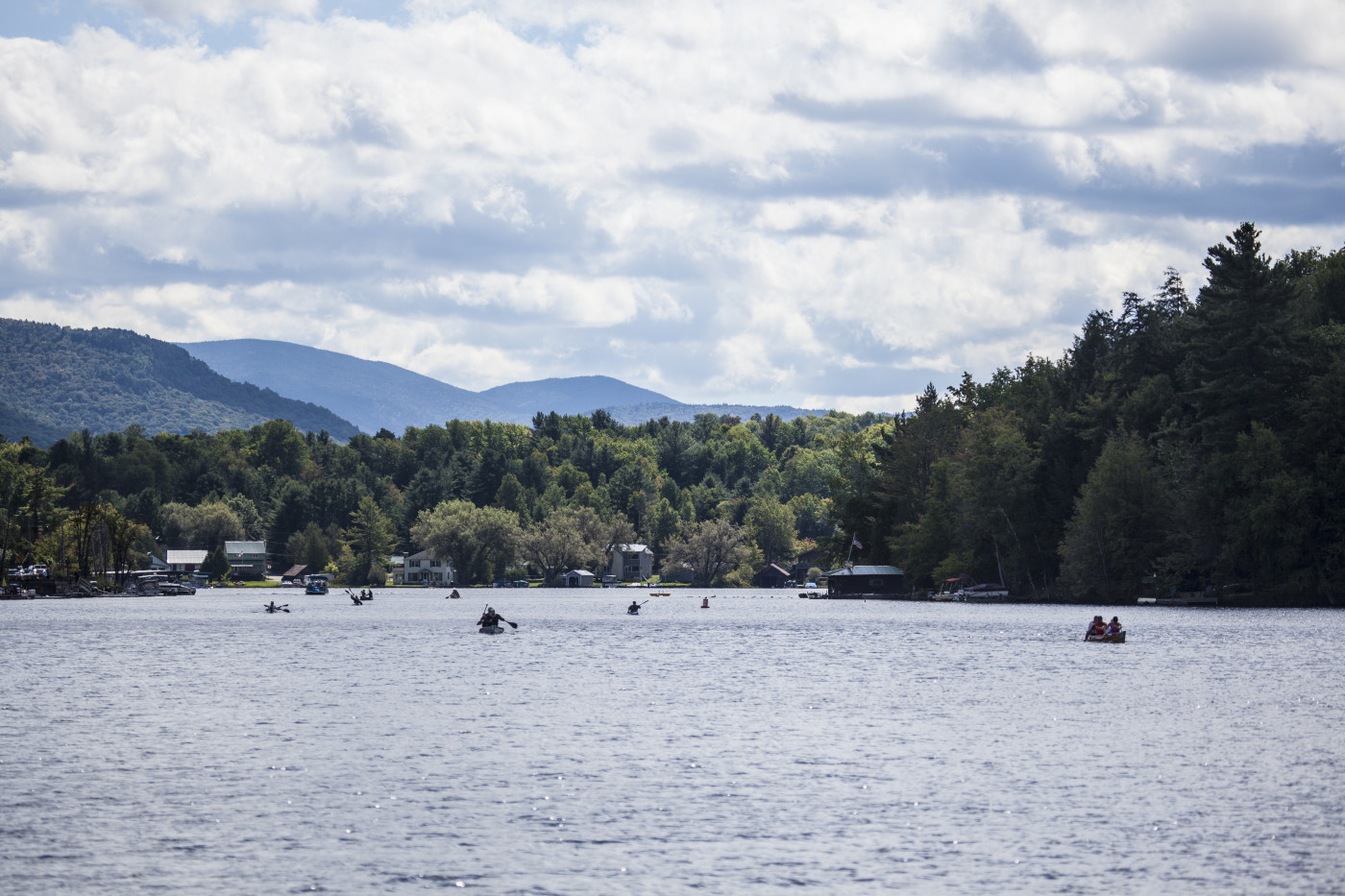 Mirror Lake
There's nothing like launching a boat onto Mirror Lake from downtown and sitting back to enjoy views of the High Peaks while the bustle of Main Street carries on just past the shoreline. It's also the best seat in the house for Lake Placid's free, weekly outdoor summer concert series in Mid's Park.
Lake Flower to Lower Saranac Lake
Starting in downtown Saranac Lake at the Lake Flower boat launch, follow the Saranac River as it meanders through a series of mountain-lined waterbodies before finally entering the island-spotted Lower Saranac Lake. There are a couple of free campsites along the way — stop for lunch or pitch a tent under the stars.
St. Regis Canoe Area
It's a short drive from Malone or Saranac Lake to the St. Regis Canoe Area, a wooded paradise that's home to opportunities for quick paddles and extended backcountry adventures. Pick from one of several launches and stay for as little, or as long, as you'd like.
Big water, big adventure
Like big views from big lakes? So do we! From roadside put-ins to backcountry solitude, it's easy to find yourself surrounded by water — and all of the natural scenery you can handle.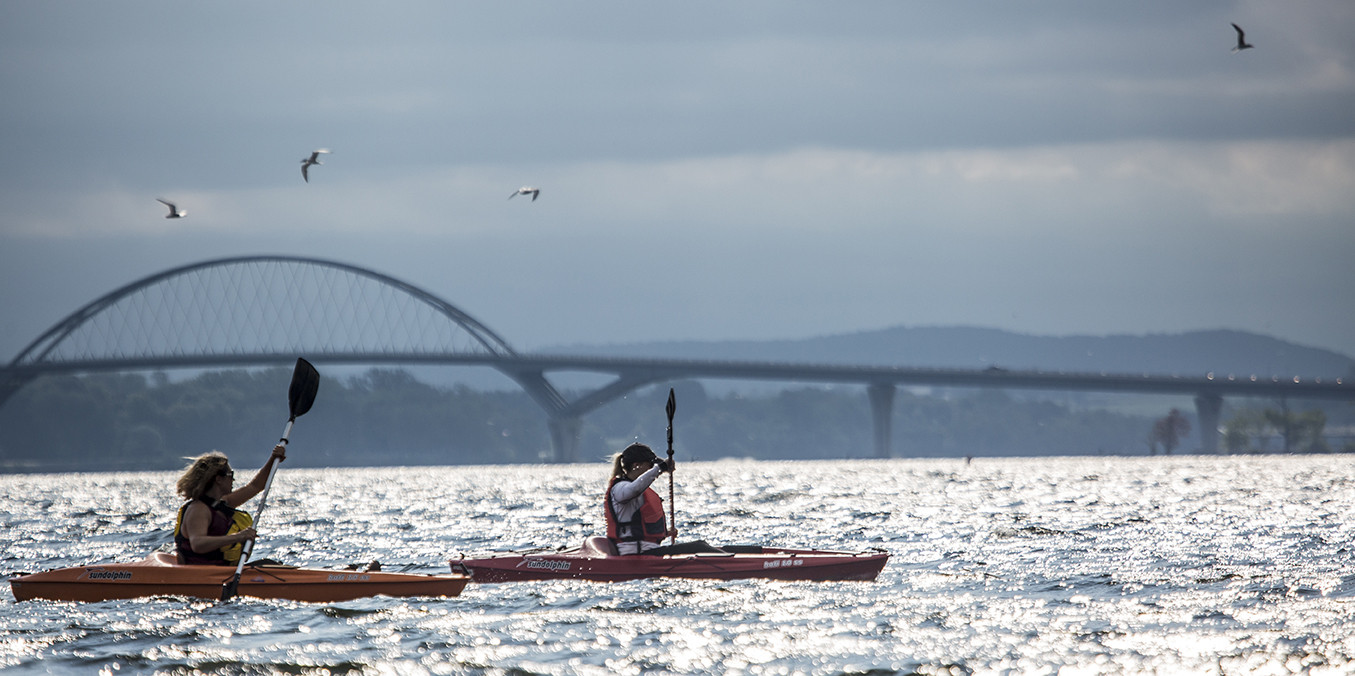 Lake Champlain
The 120-mile-long Lake Champlain has elbow room for water enthusiasts of every kind. Launch from one of the many put-ins and enjoy views of historic sites, rugged shorelines, and the Adirondack and Green mountains.
Schroon Lake
Paddling Schroon Lake will keep you near town and close to wildlife, and the views of the surrounding mountains can't be beat. For a longer adventure, point your bow toward the Schroon River and explore its many sweeping bends.
Lows Lake
Visit Tupper Lake and sleep with the loons. Remote and serene, Lows Lake is accessed by paddling along the beautiful Bog River, then crossing Hitchins Pond. Once there, this large lake delivers plenty of camping options and wildlife viewing opportunities.
Blue Mountain Lake
With beautiful Blue Mountain standing guard, Blue Mountain Lake is a go-to spot for paddling. Canoes and kayaks can be rented on site and then you can paddle your way among the 10 islands on the lake. Campsites and day sites are available for picnicking. To the west, an outlet allows you to paddle to quiet Eagle Lake and on through to Utowana Lake.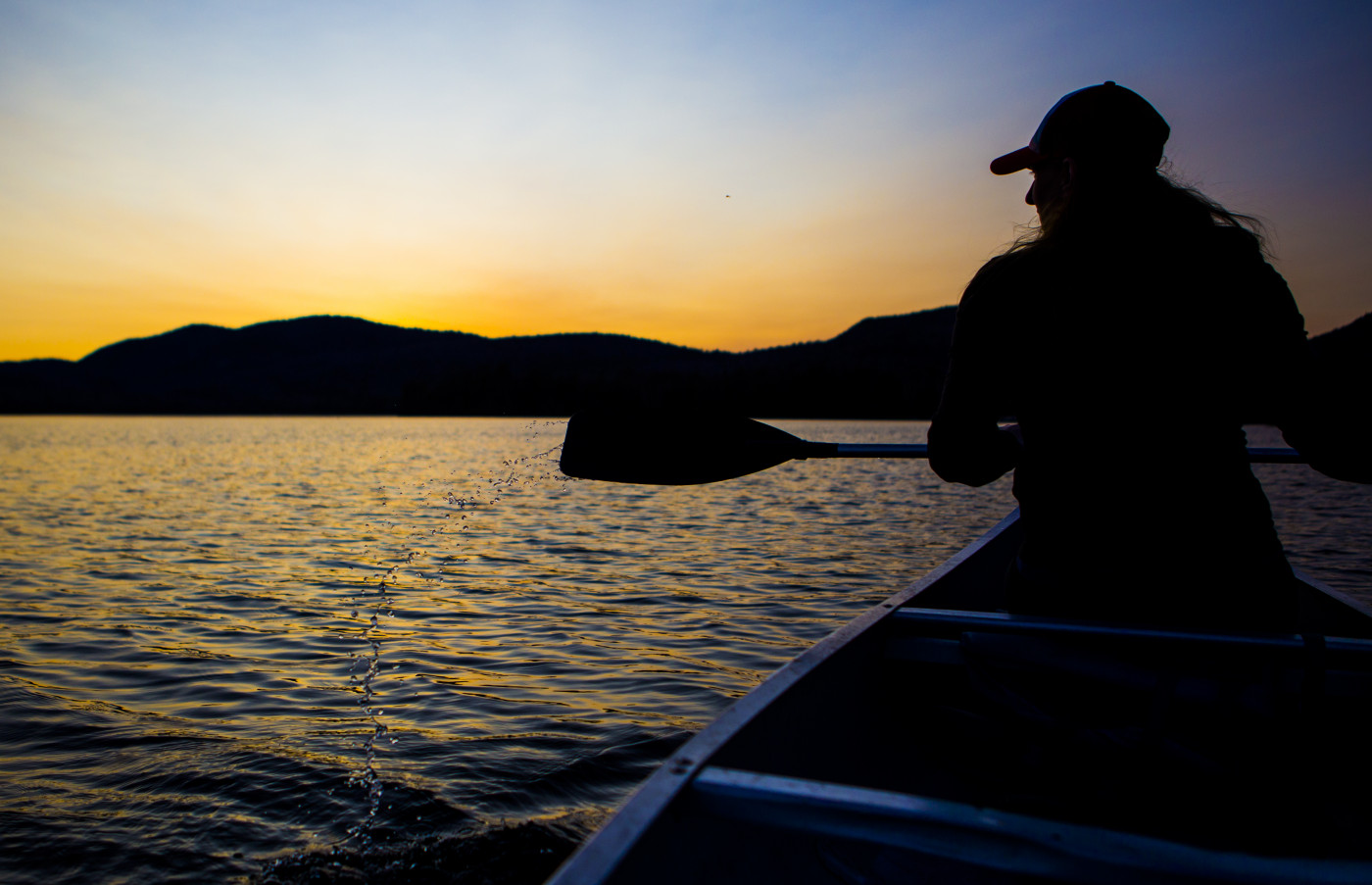 Indian Lake
Start at the public boat launch and take in the views of beautiful Snowy Mountain and the "Little Great Range" to your west as you paddle north. A route to the east takes you into the narrow Jessup River, a quiet wilderness trip. There are dozens of excellent, water-access-only campsites along this 14-mile-long lake.
Raquette Lake
The unique shape of Raquette Lake gives it 99 miles of shoreline, 80% of which is New York state land. Beautiful views will surround and astound you as you paddle along. A number of campsites can be accessed via kayak and canoe.
Get your whitewater on
When we say the Adirondacks are wild, we're not just referring to the wildlife. Some of our most notable rivers offer pulse-pounding, thrill-seeking action and are as accessible as they are fun to run.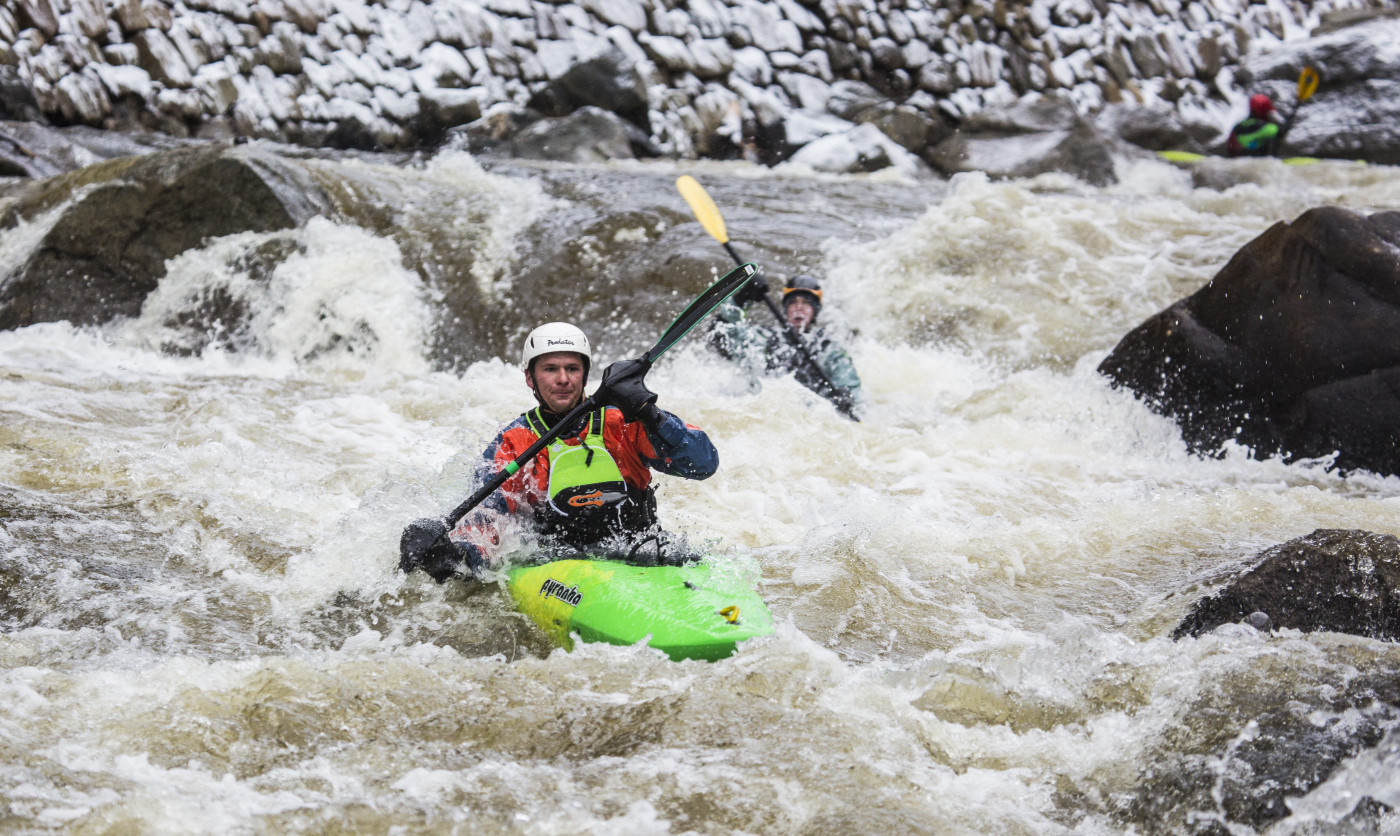 Hudson River Gorge and Indian River
White-capped waves, fast currents, and bone drenching plunges are a common occurrence among the rapids on the Indian River and the Hudson River Gorge, located in the heart of the Adirondacks. Intermediate to advanced kayakers and canoeists from all over flock to the region for its dependable whitewater. Adventure seekers can also experience the excitement of Class IV in the spring or family fun Class III in the summer with a guided rafting trip!
West Branch of the Ausable River
The fast, raging water of the West Branch of the Ausable courses along the base of Whiteface Mountain as it flows toward Wilmington. The river is an adrenaline-pumping route with rapids, waterfalls, and gorges that serves up rugged scenery and 11 miles of Class III-V whitewater action. 
SaveSave