Whether on top of a summit or in a canoe under the stars, the Adirondacks are packed with outdoor adventure. Within the six-million acres of state protected wild lands are the 46 High Peaks, 3,000 lakes and ponds, and 1,200 miles of rivers. And tons of terrain in between. Outdoor enthusiasts of all types will appreciate the varied landscapes and range of thrills available in the Northeast. Check out these warm weather Adirondack adventures you need to put on your bucket list. 
1. Land a lunker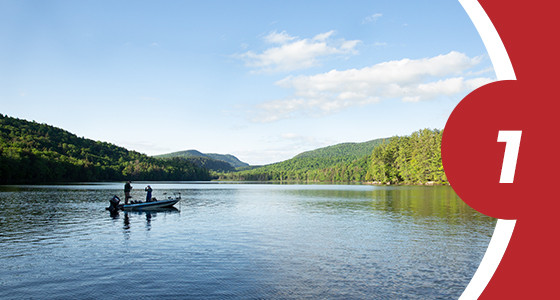 Tupper Lake is perhaps one of the best places for fishing. We are fortunate to have Big Tupper Lake -- unique in that it is one of the very few lakes with two rivers flowing into it. The lake alone boasts over 28 miles of shoreline and a maximum depth of over 100 feet.
2. Send it on the singletrack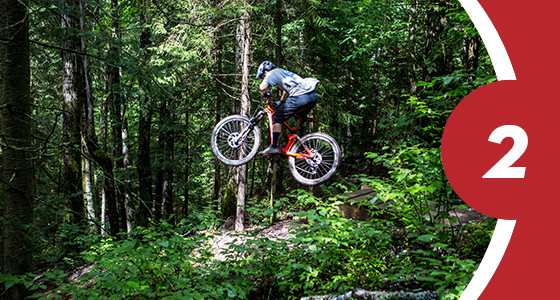 The woods of the Whiteface Region are best experienced on two wheels. Whether you're looking for extreme downhill trails, technical mountain climbs, or fast flowing single-track, the Adirondacks are a must-ride mountain bike destination for you.
3. Drift into town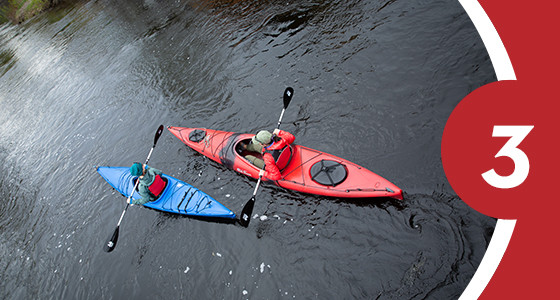 Within the Adirondacks' six-million acres, there are more than 30,000 miles of streams and brooks, 2,300 ponds and lakes, and 1,500 miles of rivers. We're called Saranac Lake for a reason; three reasons, actually! There are three Saranac lakes — Upper, Middle, and Lower — and they're all connected by the Saranac River.
4. Cruise the Adirondack coast by bike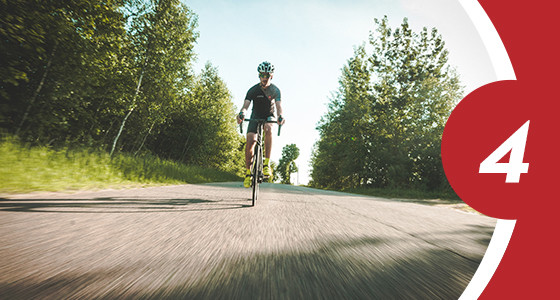 Don't miss the Adirondack Coast Bikeways, a premiere network of 14 themed loops that are part of 1,600 miles of the Lake Champlain Bikeways, which circumvent Lake Champlain and extend into Quebec, Canada.
5. Hiking in the Adirondacks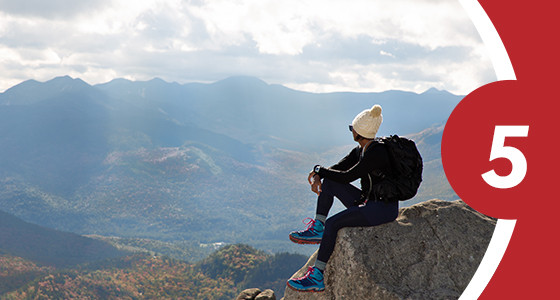 The Adirondacks offer some of the best hiking in the East, with over 2,000 miles of marked hiking trails. Most notable among these are the region's trails leading to the 46 High Peaks, most of which are over 4,000 feet in elevation. With so many mountains and trails to choose from, it's no surprise that hiking and climbing are favorites among Lake Placid's outdoor activities.
6. Sail into a sunset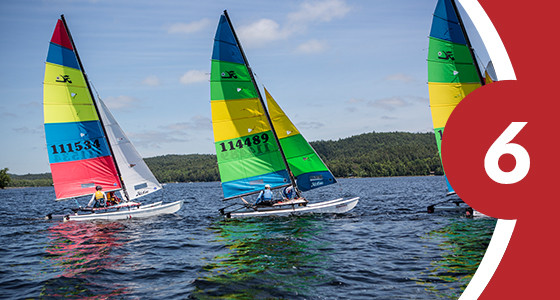 Families, friends, and fishermen alike find Schroon Lake's natural spring water the perfect launching point for a memorable day. With a boat launch within a block of downtown, plan on strolling Main Street and picking up lunch and ice cream when it's time to restock your cooler. The Town Beach is a great spot to jump off the boat and take a dip, or find a remote corner of the lake to tie-off for a quiet afternoon nap.
7. Discover Adirondack fire tower history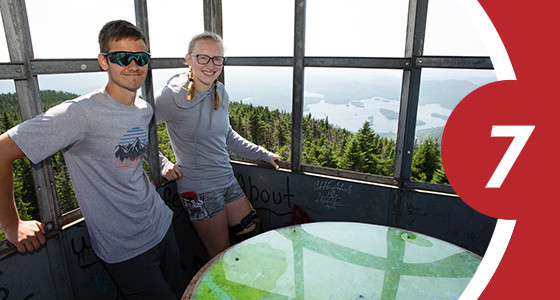 Visiting historic fire towers is a great way to go hiking in the Adirondacks while also exploring the history of the region. You can also take the Fire Tower Challenge by hiking all five Hamilton County fire towers. Or, if mountain climbing isn't your thing, check out a former mountaintop fire tower at the Adirondack Experience, the Museum on Blue Mountain Lake.
8. Check out a 5 million star room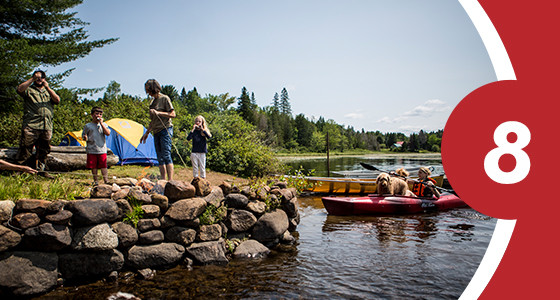 In the Adirondacks, experience camping as it was meant to be — and create your ideal outdoor vacation. Amazingly, you will find many of our campsites are located on the waterfront. Head into the mountains for an overnight, or simply enjoy a weekend away with family and friends at one of the many state-owned and operated drive-to campgrounds.
9. Drop a line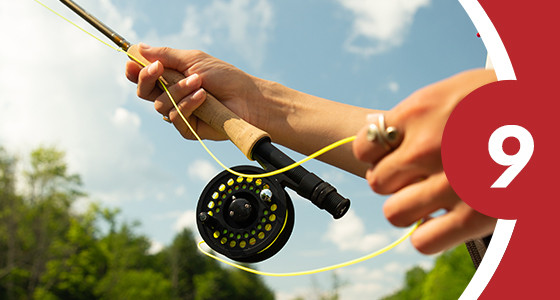 North Country fishing is legendary. Clear fast streams, rocky shorelines, and plenty of tricky hiding spots. Malone is perfectly placed in a network of water that is stocked with trout each year. That means conditions are just right for holdovers.
10. Start spring or summer with a splash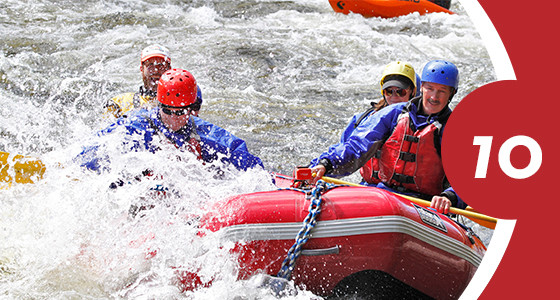 Whitewater Rafting is a highlight of the recreational opportunities available in the Adirondacks. Rafting trips through Hudson River Gorge begin in Indian Lake and offer a full-day of whitewater adventure. It's hard to believe, but the same section of river can be a heart pounding, big-wave, thrill ride or a picturesque family outing depending on the season.
---
Check out other COOL ADK STORIES AND 360-DEGREE PICS— then hit the road. The mountains are calling!