Submitted by guest blogger Erin Cass
The Adirondacks has long been known as a recreational paradise, but the region's culinary legacy runs deep, also. Fine dining, farms, roadside vittles — they're all here. To highlight that local goodness, the state launched the Adirondack Lakes Cuisine Trail earlier this year. One of six cuisine trails statewide, it features 20 long-time favorites and new classics on a route that runs through Tupper Lake, Lake Clear, Paul Smiths and Saranac Lake; it not only highlights a diverse selection of regional foods but also connects local producers and businesses to visitors and year-round residents.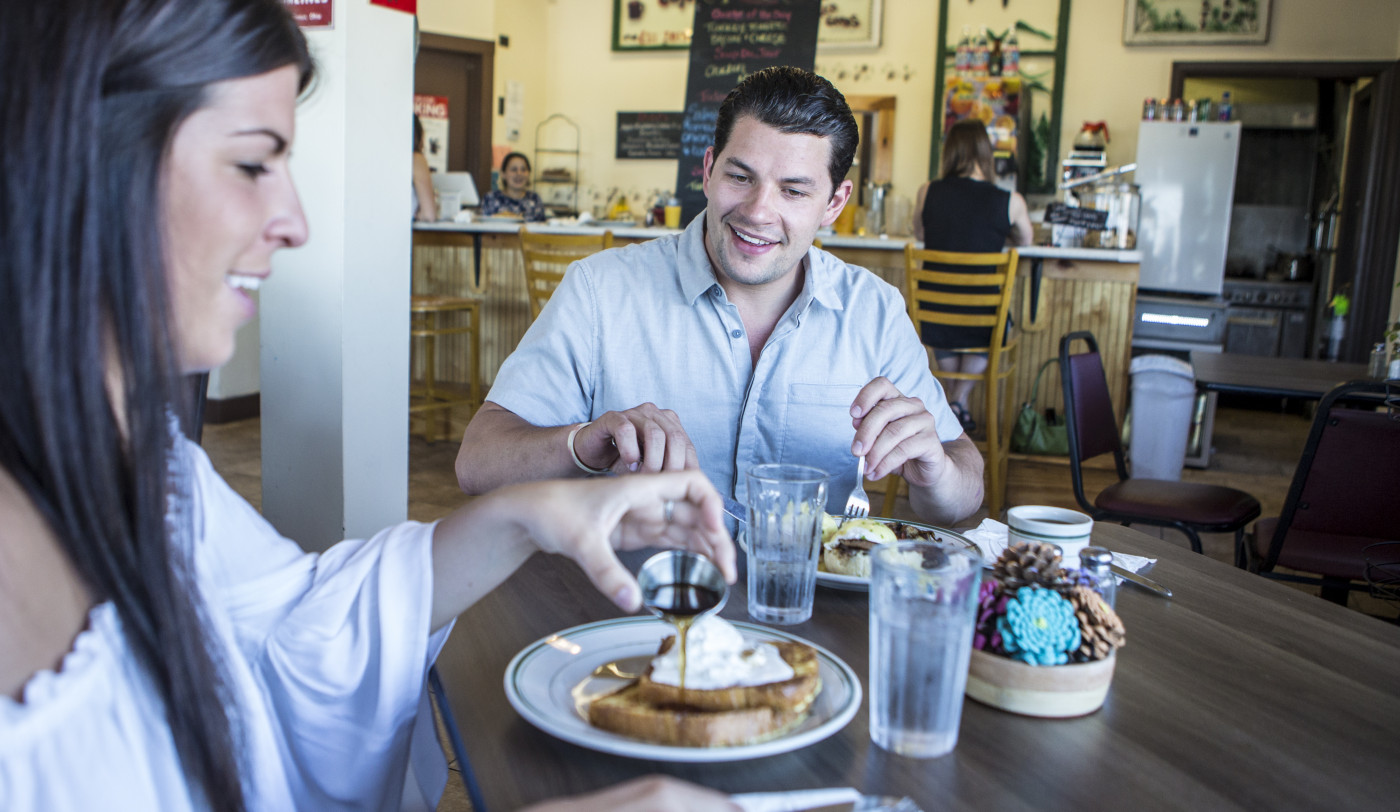 With my dining partner at my side, we started our tour at ADK CAVU Cafe in Lake Clear. This adorable café serves up delicious homestyle breakfasts with a view: its dining room sits right next to the runway of the Adirondack Regional Airport, fifteen minutes from downtown Saranac Lake. Don't confuse this restaurant with the typical overpriced airport fare that you cram down while stressing about getting to your gate on time: the food makes a trip to the airport worthwhile even if you're not going anywhere. If you're lucky, you'll get to see a colorful bi-plane take off or land as you sip a mimosa and wait for sausage gravy and biscuits, my meal of choice.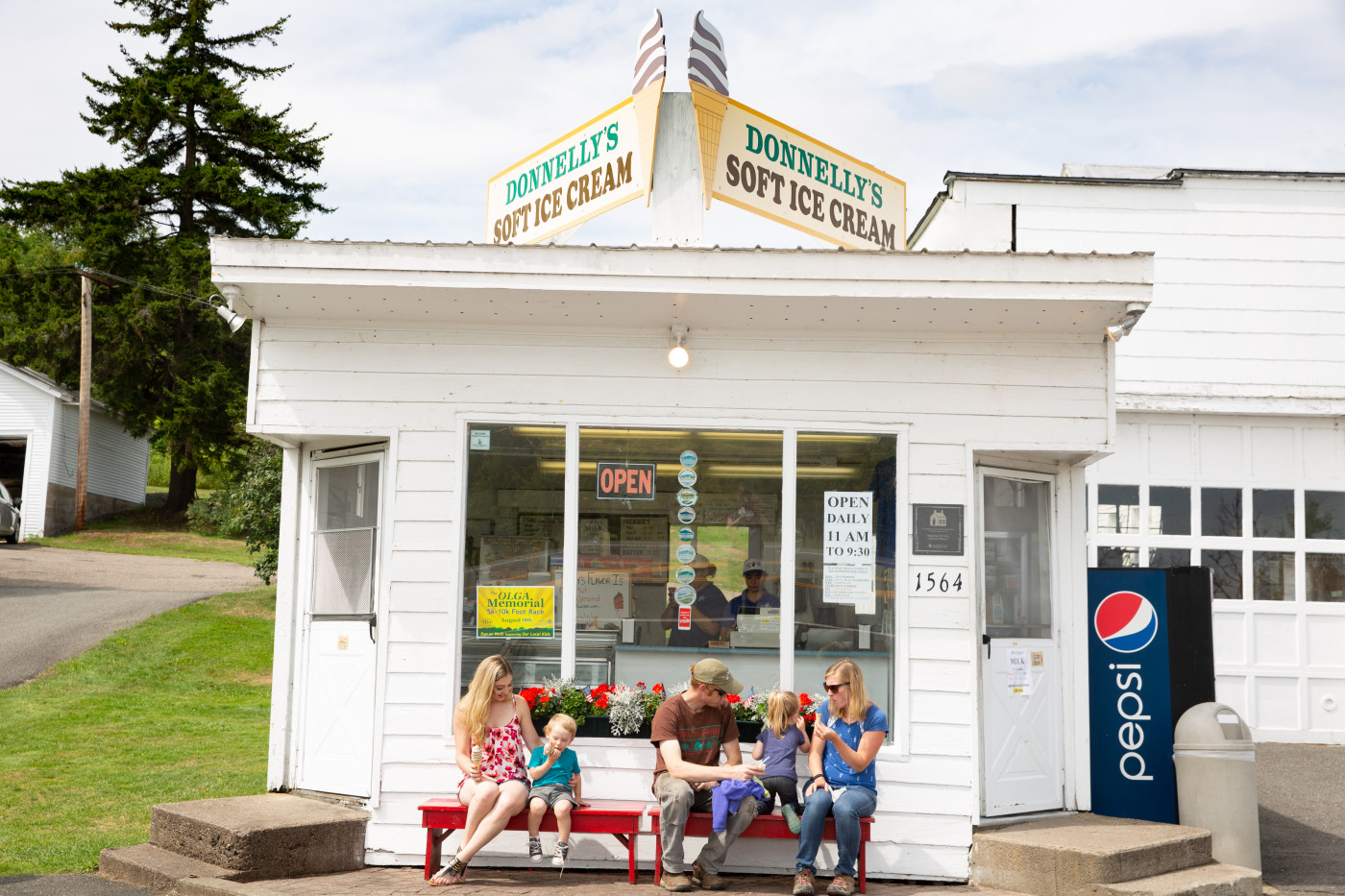 We stopped to digest and catch the summer breeze at the Lake Clear Beach, just a few minutes away. After a quick dip, I wondered if 11 a.m. is too early for ice cream, but who am I kidding? It's Saturday in the summer! While it might not be much of a secret, soft serve is highly competitive in our neck of the woods, and Donnelly's Ice Cream surely reigns supreme. For the uninitiated: Donnelly's serves one flavor a day, typically twisted with vanilla, but things get a little crazy on Saturdays. The orange-pineapple we had was delicious. (For my money, though, nothing tops pistachio, which is truly a blessing.) Donnelly's also sells containers, so you can pick some up for a midnight treat. Just be sure to have some cash on you — Donnelly's doesn't take plastic and there's no ATM.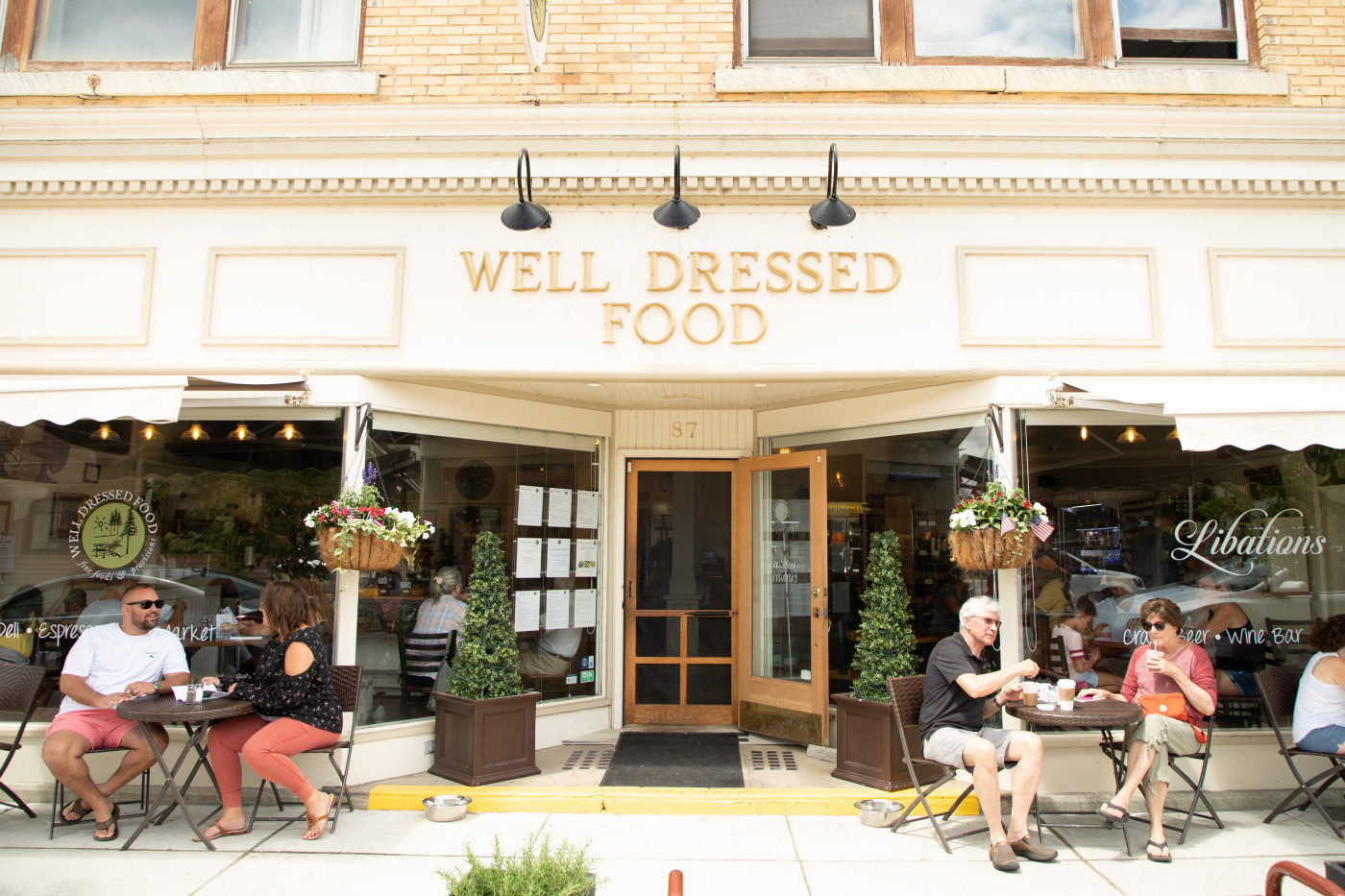 We looped back to Tupper Lake to pick up a picnic lunch from Well Dressed Food Company and hit Bog River Falls. Open just a few years, its wainscoted walls and open wire shelving makes it look like its been here a lot longer—in fact, it looks like the kind of foodie market that would be absolutely at home on the Upper West Side of Manhattan. In addition to sandwiches, you can also pick up beer and wine, burgers, even queso french fries (yum). The bright, airy space features a well-stocked market (local cheese!), beverages on tap at a newly opened bar, and plenty of seating if you want to eat in. Taking out? You can even order online, a not-so-common convenience in the Tri-Lakes.
After a few hours of basking in the sun, soaking in water (again), and devouring our perfect picnic lunch at the Falls, we stopped for a beer at Raquette River Brewing. The Mango Wheat Ale pairs perfectly with Adirondack summers, but this popular brewery has something for every person in every season. Of the many local breweries that have opened in recent years, Raquette River continues to be my absolute favorite. The co-owner, Mark, is an incredibly community-oriented person and it really shows in the character of his brewery: from the hand-forged fireplace screen to the chainsaw-carved bears out front, each detail in this brewery shows the quality craftsmanship of our local tradespeople. After a few rounds of foosball, we headed back to Saranac Lake to rest up before dinner.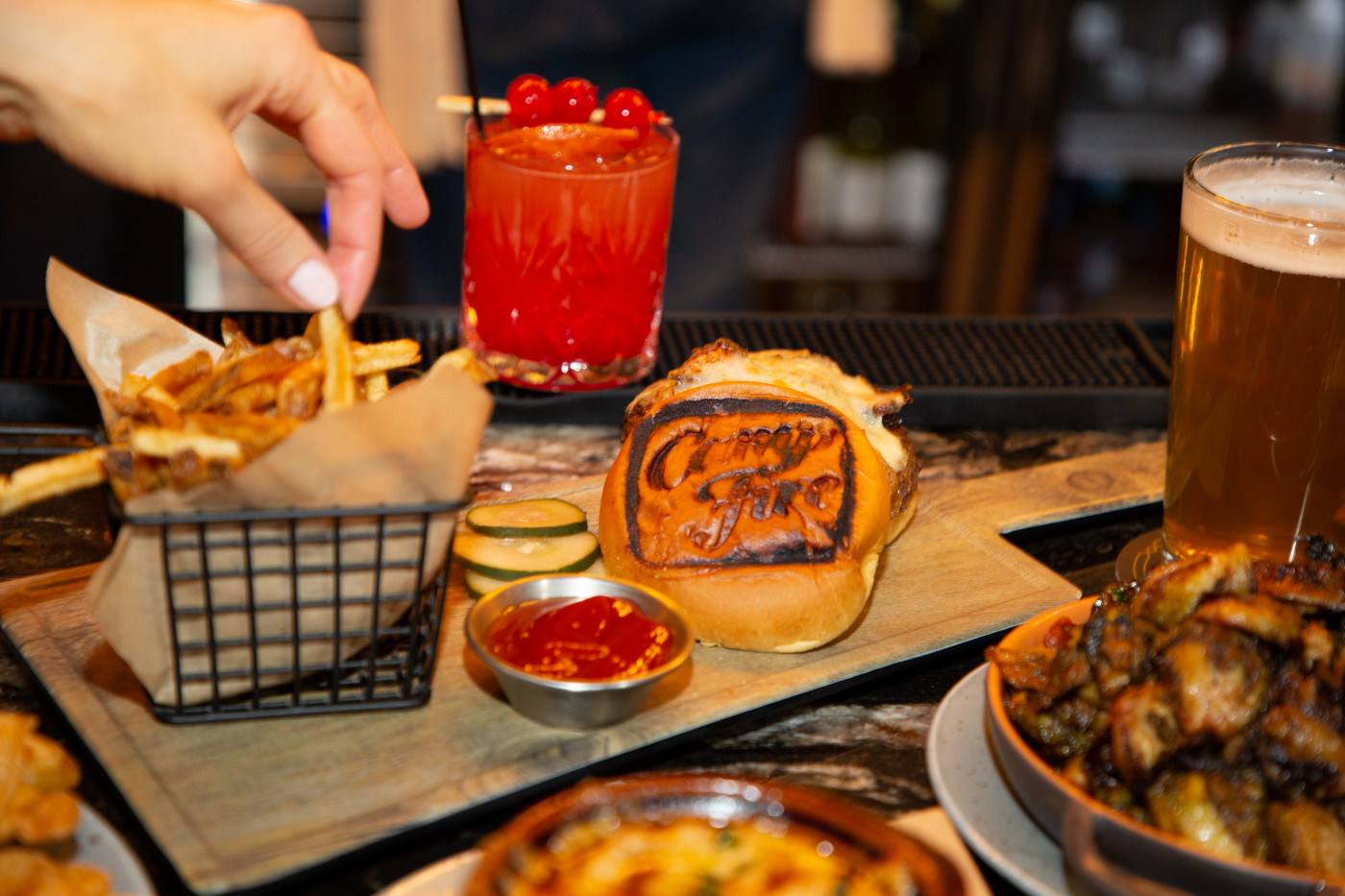 We wrapped up the day at Campfire Adirondack Bar & Grill, which serves its full menu on the spacious outdoor terrace at Hotel Saranac. Re-opened last year following a $35 million renovation, the hotel has been catering to hungry travelers since the 1920s. And on an evening like this, there was no place better to end a hot day. The fried cheese curds are a must, served with a spicy, sweet honey mustard sauce. The hotel's signature burger can be made supreme with the add-ons of an over-easy egg, bacon, or mac and cheese — or all of the above! The seasonal desserts are creative and perfect for sharing.
Even after a full day hitting the Adirondack Lakes Cuisine Trail, we've only scratched the surface of what it offers. With enough options to fit any budget, you can come up with countless variations on the trail. So pick your itinerary and work up an appetite! The trail awaits.