Learn How to Do Winter in the Adirondacks

Learn How to Do Winter in the Adirondacks
Play in the snow and cozy up by the fire for a perfect winter holiday.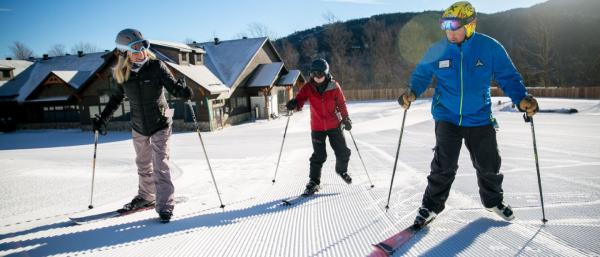 Snowboarding didn't work out for me, but that didn't stop me from getting on Whiteface Mountain. I worked hard all last year to feel comfortable on my snowboard. After taking an hour lesson and spending many days on the bunny hill, my fear of falling and my discomfort level never seemed to fade. At this point it was mentally exhausting. There was still one other way to get up on the mountain. Skiing. 
2.
A decidedly different Carnival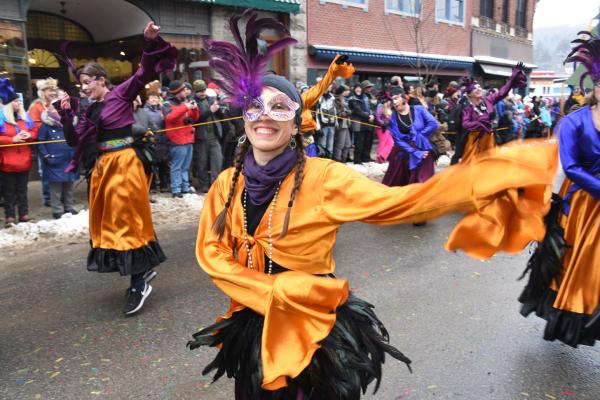 Winter Carnival is what happens when you take Saranac Lake and throw it into a cauldron, sprinkle in a clever theme, and boil it down until all that's left is a sweet syrup of feisty good humor. When Winter Carnival is on you can't walk through downtown, let alone buy a cup of coffee, without hearing "Happy Carnival!" at least five times. It's like your favorite holiday and your birthday and the most entertaining show you've ever seen combined and stretched into a ten-day event in the middle of winter, and it's definitely the most fun you've ever had in the cold.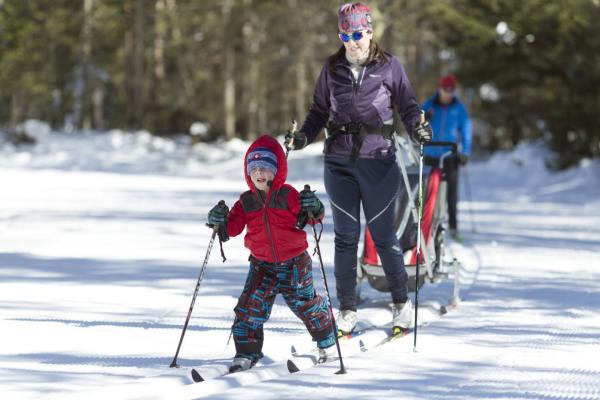 Lake Placid boasts a strong tradition of winter sports (two Winter Olympics, no big deal) and has, for generations, brought families and friends together over a shared love of outdoor winter adventure. Most are familiar with Lake Placid's epic ski jumps towering in the sky and the majestic Whiteface Mountain for its dowhill skiing. Below is a list of other outdoor adventure opportunities that abound in Lake Placid. These activities are affordable, and even free if you have the gear.
4.
A movie and snowshoeing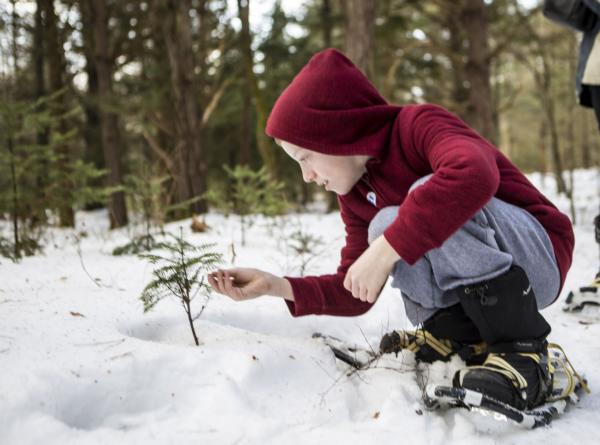 In the colder seasons, the Adirondacks become a winter wonderland filled with countless opportunities for outdoor adventure and indoor fun. Winter is the ideal time to bring the family to try out winter sports for the first time or to hone those cross-country ski skills. It's also great to be indoors, especially after a day of playing in the snow. Either way, the family will have plenty to do here. Below are some suggestions for family or group activities that are fun for all ages.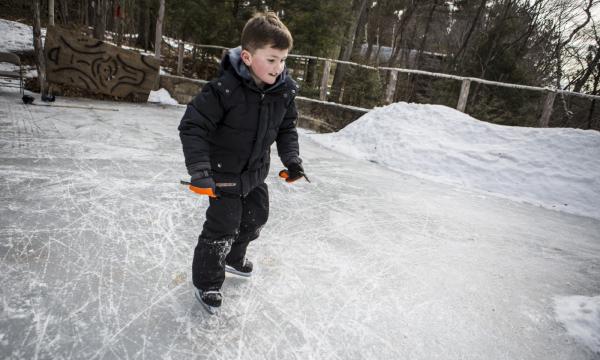 Wintertime gear includes so many innovative contraptions to strap onto your feet! And maybe you just got those brand new ones and you are dying to try them out! Well, come on up to the heart of the Adirondacks and give your new skates, skis, or shoes their trial run.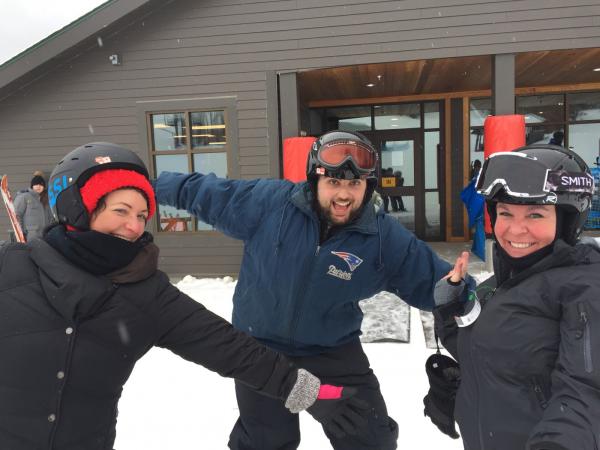 Staring down from the top of a mountain was not something I ever pictured myself doing on a crisp Friday morning with temperatures in the teens. But, there I was, perched at the top and ready to glide down on a pair of downhill skis.
This is not a completely accurate picture, though. I was at the top of the bunny hill at Gore Mountain, and I was learning to ski. I convinced a friend — who like me is terrified of speeding down a steep and snowy mountain — to try out alpine skiing. I wanted to try skiing because I wanted to test my mettle. I wanted to build confidence. I wanted to try something completely outside my repertoire of knowledge. I can now claim that skiing is amazing and that everyone, yes everyone, should try it. But, first take a lesson.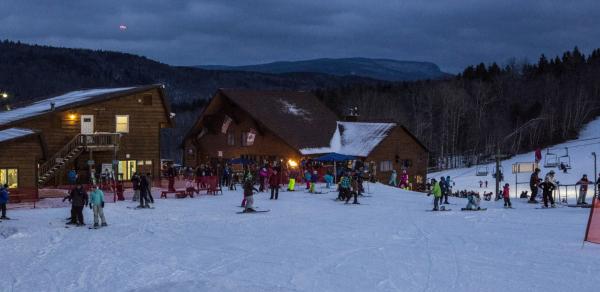 Sometimes I just want to get away. To clear my head. To feel the snow beneath my skis and the wind in my beard. When I can't afford a 'sick' day and waiting until the weekend just won't do, I'm lucky to have the mountain with New York's longest ski day a short drive away. I've been skiing for about ten years and Titus Mountain Family Ski Center has become like a good friend.  Friendly, well groomed, low stress, and with night skiing from 4:30 p.m. - 10 p.m. on Fridays and Saturdays, and always willing to make time to hang out after work. It's where I honed my skills and it still provides plenty of variety and opportunities for exploration for this laid back skier. That said, here are a few tips to maximize your next trip to Titus.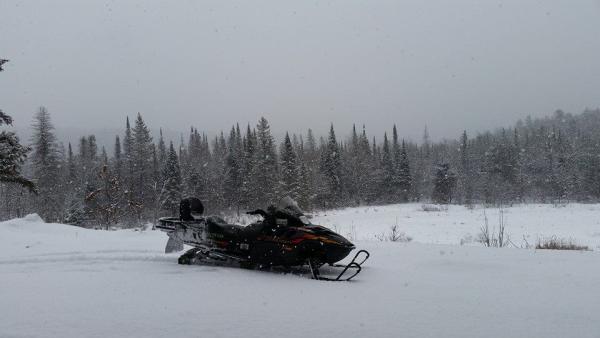 Snowmobiling season is an activity that both visitors and locals patiently wait to arrive. Thanks to the hard work of local clubs including the Adirondack Trail Riders and the NYS Snowmobile Association, visitors have access to more than 20 miles of interconnected trails. The Trail Riders are a not-for-profit club and their trail system spans Ticonderoga, Crown Point, Moriah, and Schroon Lake with an integration of groomed trails and backwoods traveling. They are always working hard to improve trails and connect to other trails. Snowmobilers can access maps and safety plans at www.nysnowmobiler.com.