The Adirondacks is an adventure lover's dream come true, with six million acres and hundreds of miles of trails to explore. Whether you're looking for easy-cruising cross-country ski trails or seriously extreme backcountry terrain, you'll find it here.
1. Poke-O-Moonshine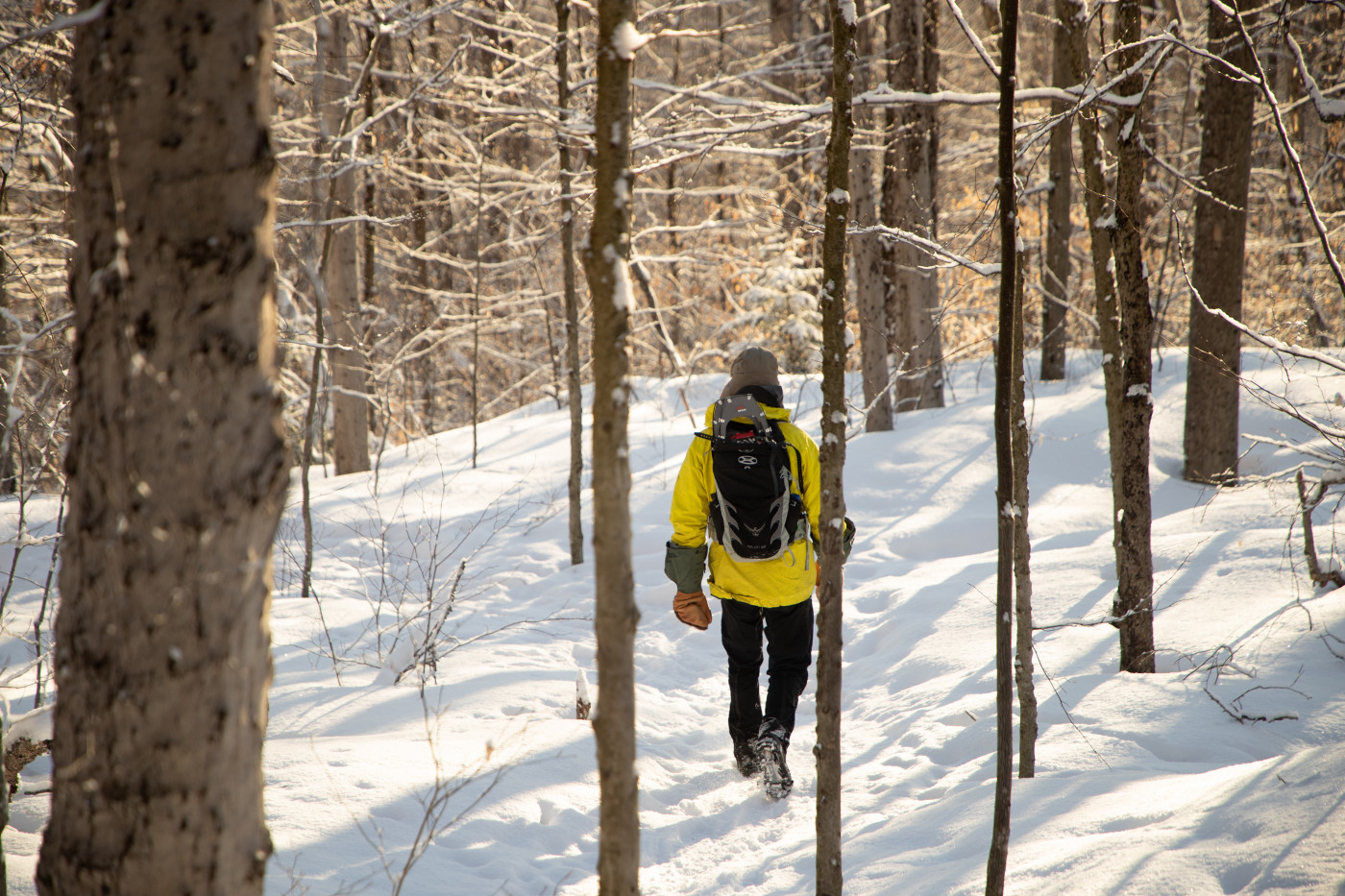 The new and improved Ranger Trail takes hikers to the summit along a path that's easier and more scenic than the original route. Starting at the former campground located at the base of Poke-O's impressive cliff band, this trail skirts the cliffs before climbing moderately to the summit, where a fire tower offers even more expansive views than the ones found below.
2. Jackrabbit Ski Trail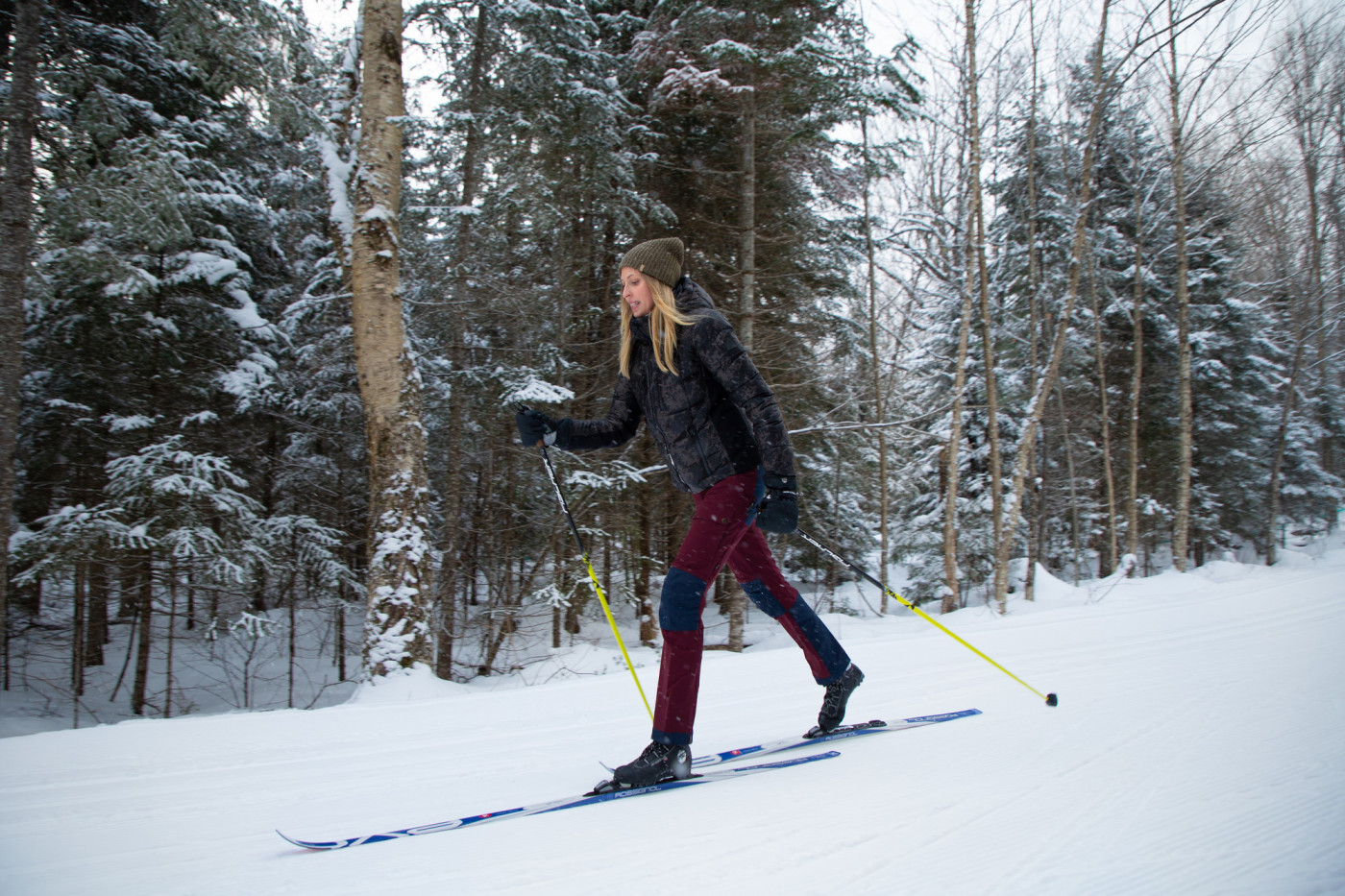 When it comes to cross-country skiing in the Adirondacks, this is the most iconic trail of them all. The 50 km Jackrabbit Ski Trail begins at the Paul Smith's College VIC and hits Saranac Lake before continuing on to Lake Placid and Keene. One of the best stretches begins near downtown and traverses the McKenzie Mountain Wilderness Area — return to Saranac Lake, where entertainment, food, and hot drinks await!
3. Cooper Kiln Pond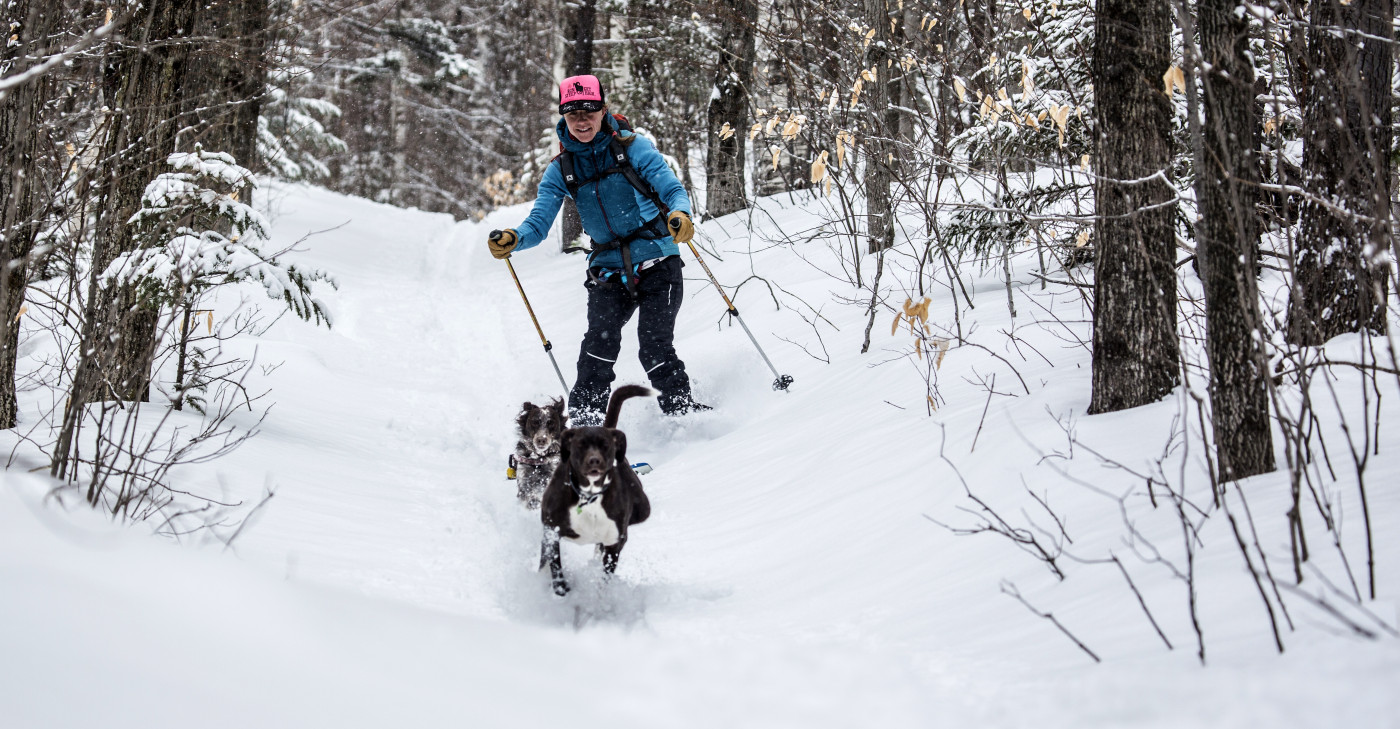 A long, steady climb brings skiers and snowshoers to this scenic little backcountry pond. If you have two cars, park one at each trailhead and do an end-to-end adventure.
4. Mount Marcy

This is the big one! At 5,344 feet in elevation, Mount Marcy is the highest peak in New York state. The most direct and popular route is via the Van Hoevenberg Trail, which leaves the Adirondak Loj and climbs 3,166 feet over 7.4 miles to the completely open summit. If you're an experienced backcountry skier, there's also a trail to the summit that's dedicated to skiers.
5. Debar Mountain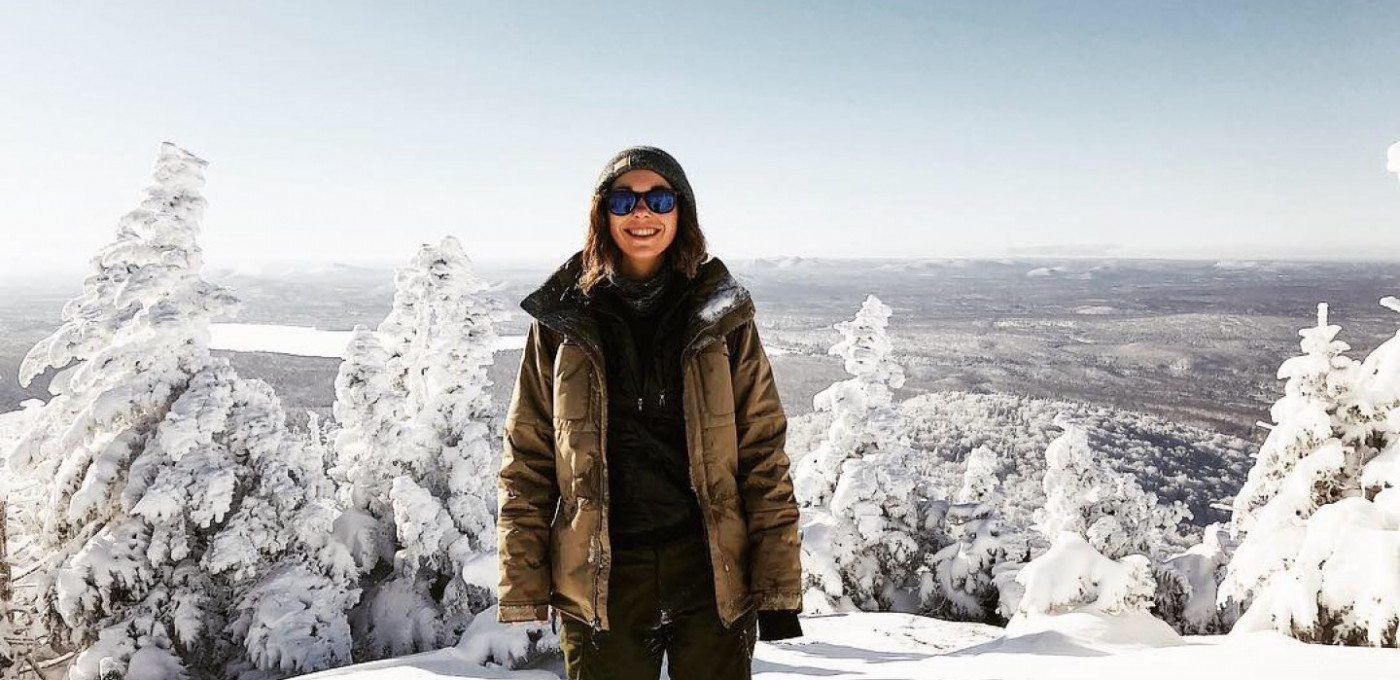 The trail up Debar begins nice and easy but that changes about a mile in, after which 1,725 feet of elevation are gained in about 2 miles. Some people like to ski in and snowshoe the ascent, but either way there's a fantastic 180-degree view waiting for those who reach the top.
6. Winter Triad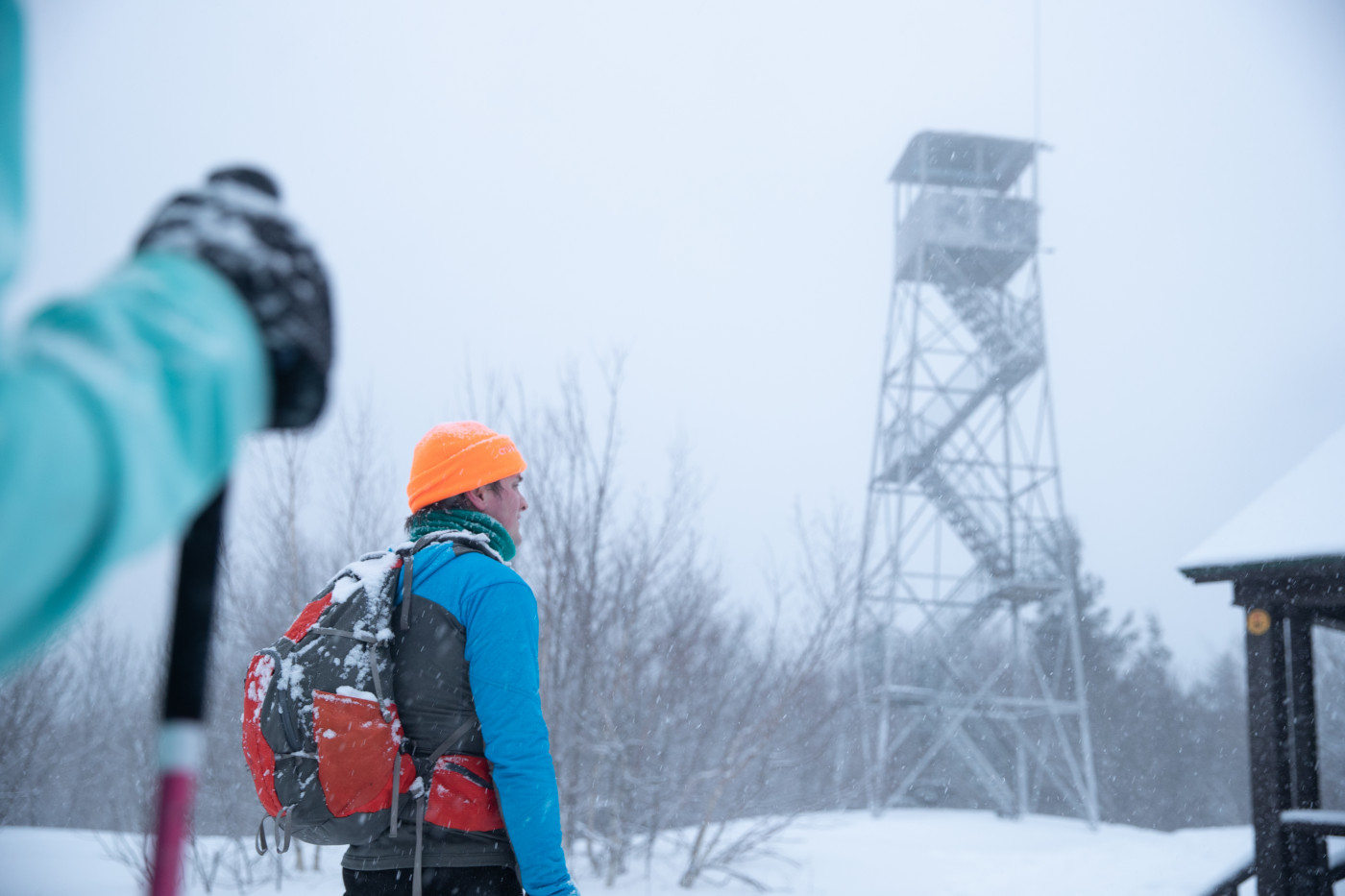 Why climb one mountain when you can climb three? As the name implies, the Tupper Lake Triad consists of three mountains, and they're all super easy to summit. Start with Coney, and if you still have gas left in your tank head next door to Goodman. Mount Arab is a short drive from the others, but it's entirely possible to tackle all three in a day.
7. Bald Mountain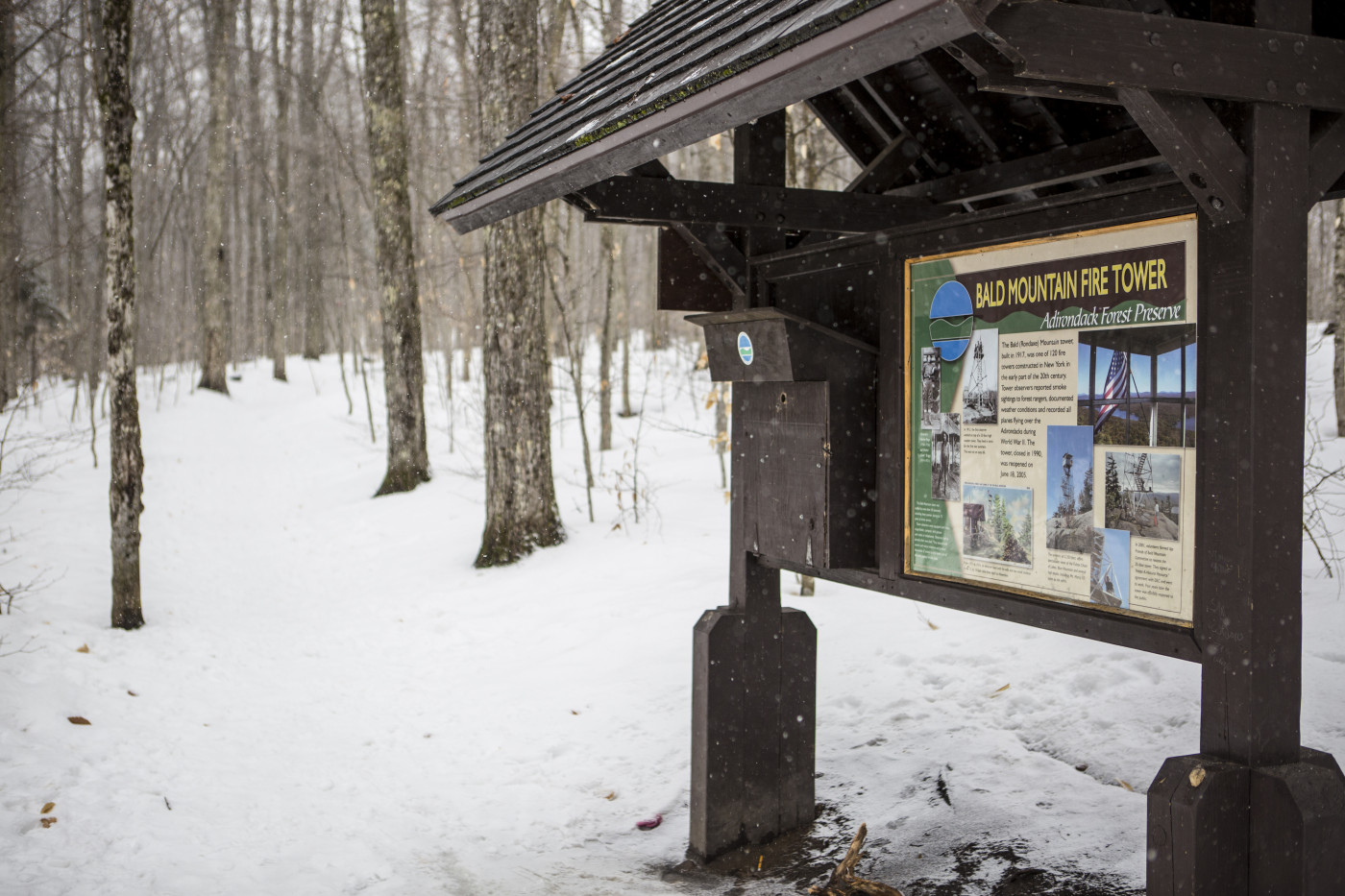 If you're looking for a quick up-and-down to a fire tower, Bald Mountain is a good choice. The trail zips to the summit in less than 2 miles, ascending 400 feet in the process. The view includes the beautiful Fulton Chain of Lakes. 
8. Kings Flow East Trail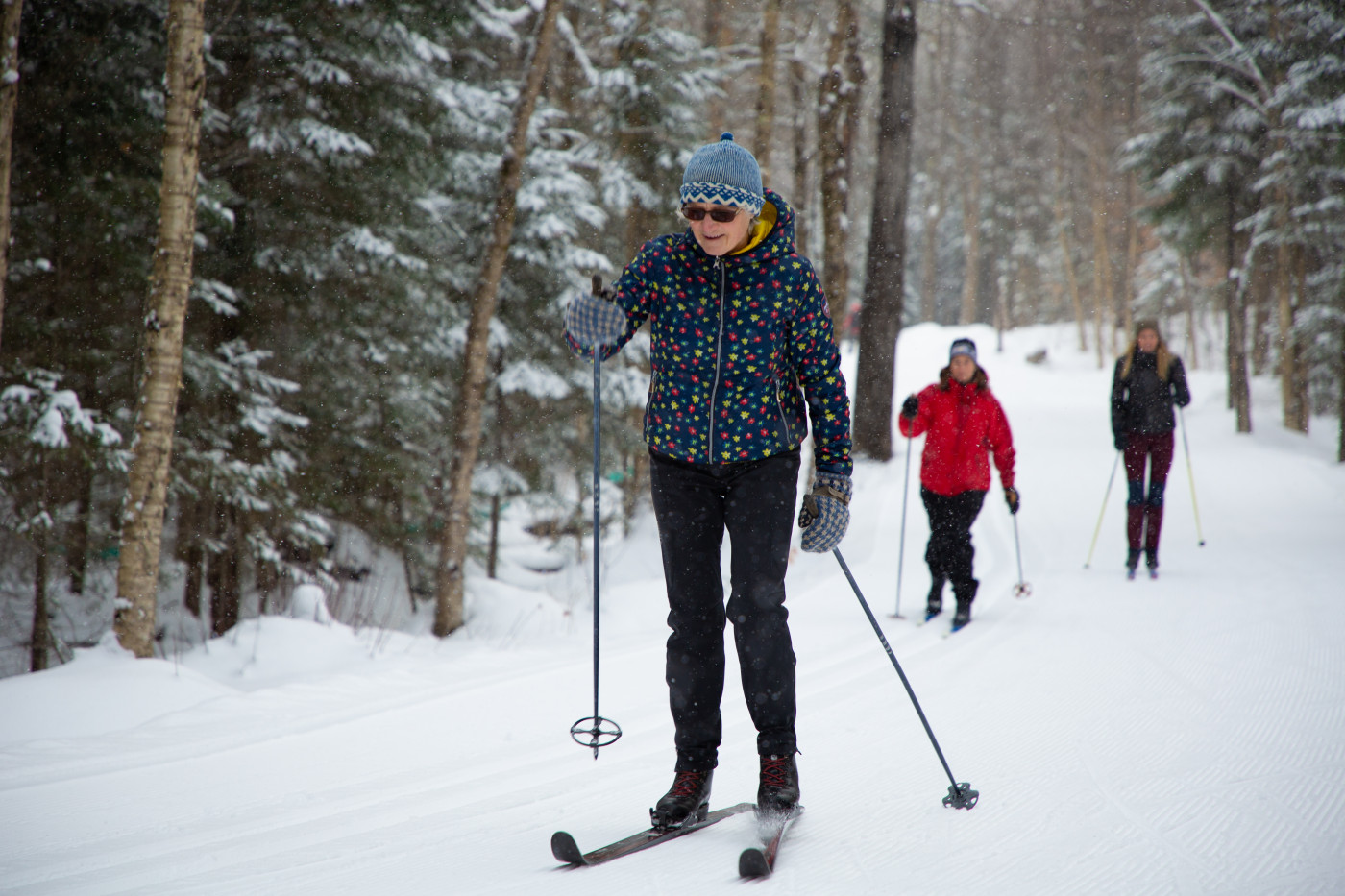 Enjoy almost 3 miles of cross-country skiing along rolling terrain and through a pleasant Adirondack forest. There are a couple of side trails to explore, including a trek to Puffer Pond and an ascent of Chimney Mountain. Take note that the parking area and trailhead are on private land, and there is a small parking fee.
9. Sagamore Lake Loop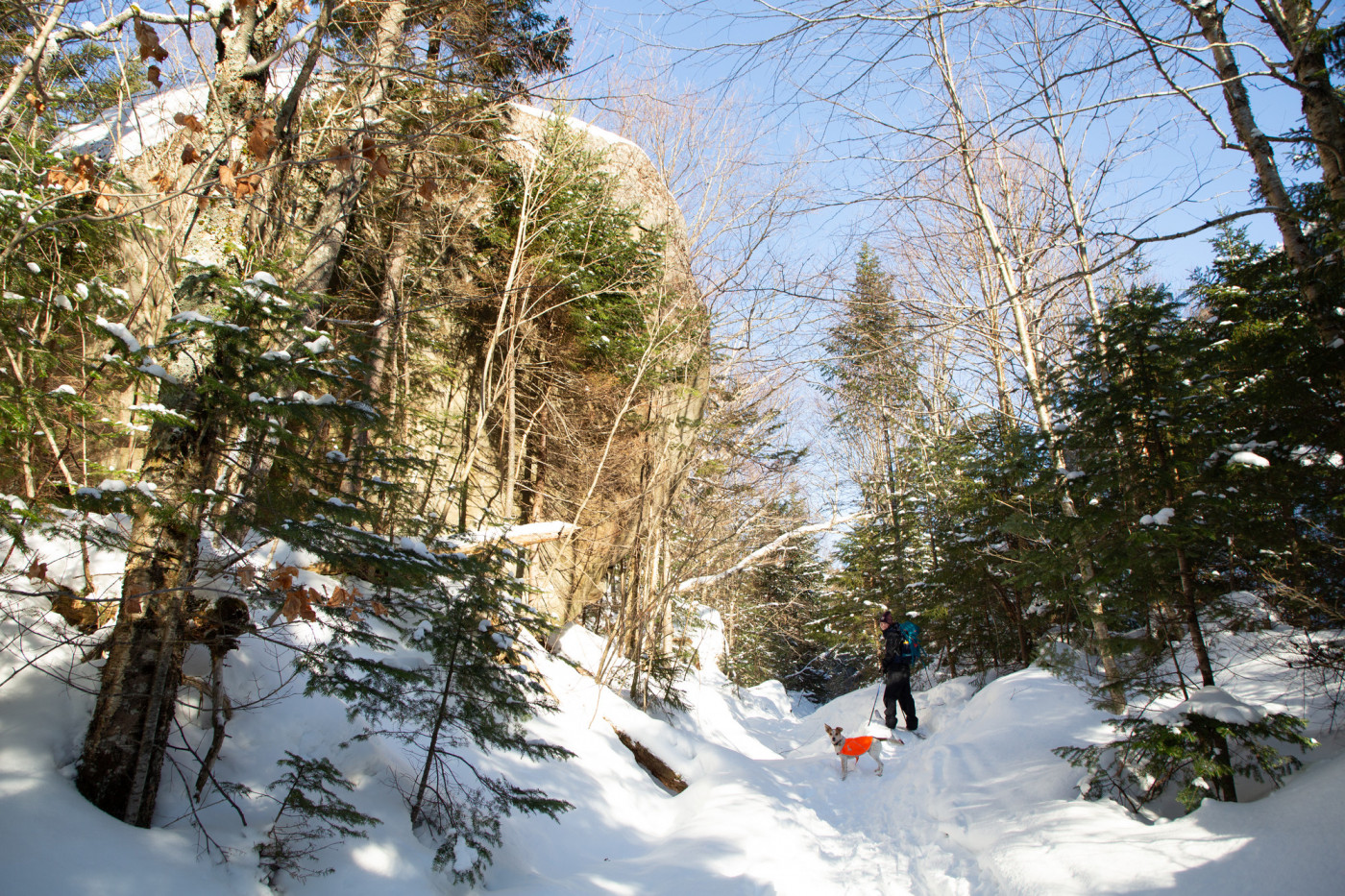 This is an easy and scenic 3.9 mile cross-country ski loop around Sagamore Lake, with little elevation gain and plenty of views along the way. 
10. Wolf Pond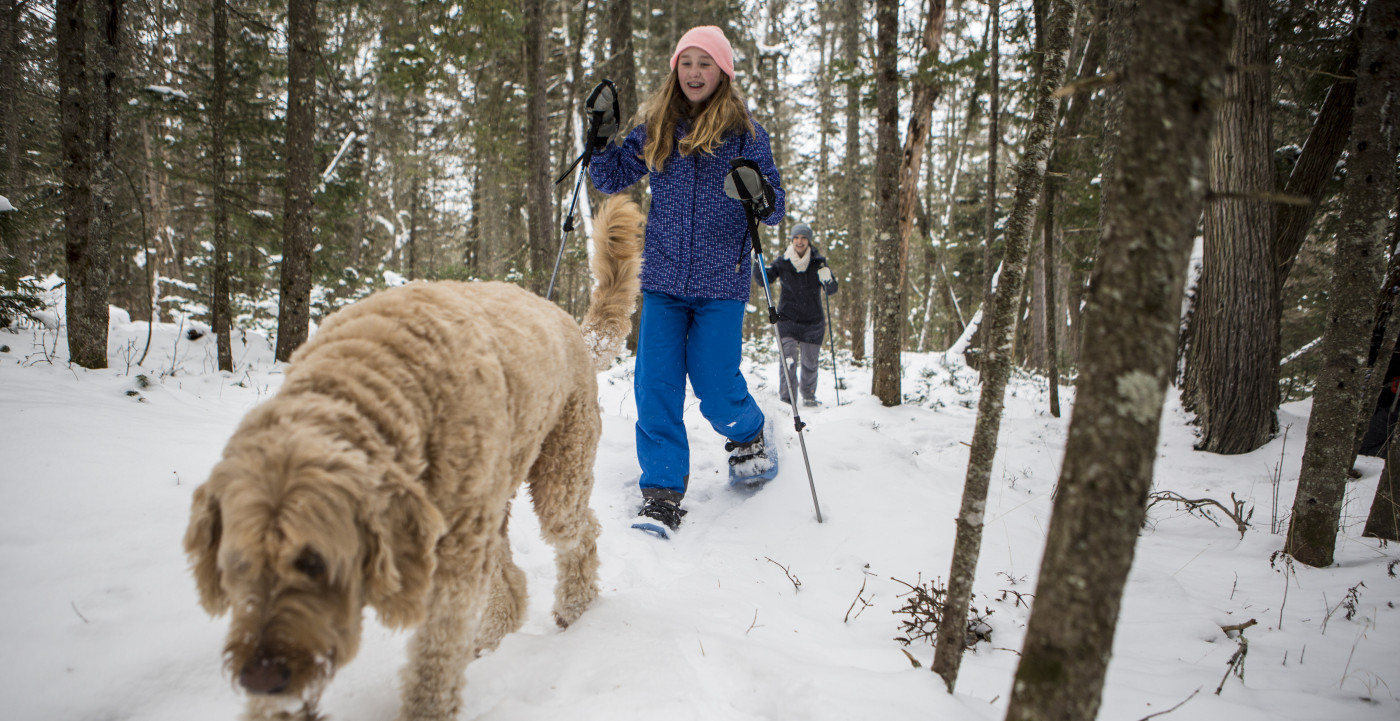 At just under 2.5 miles, the relatively easy trail to Wolf Pond pays off in major ways. The path navigates gentle ups and downs as it makes its way to the lean-to on the pond's southern shore. With a little exploring, there are magnificent views of some of the High Peaks, which dramatically rise from the surrounding forest.