Hikes through woods surrounded by crisp leaves in blazing hues of orange, red, and yellow. Freshly pressed apple cider and caramel apples after an exhilarating afternoon on the mountain biking trails. For some, the Adirondacks are never more beautiful or more enjoyable than in the fall, when temperatures cool but the fun doesn't. These are some of our favorite activities that you'll want to add to your Adirondack bucket list, fall edition.
1. Paddle on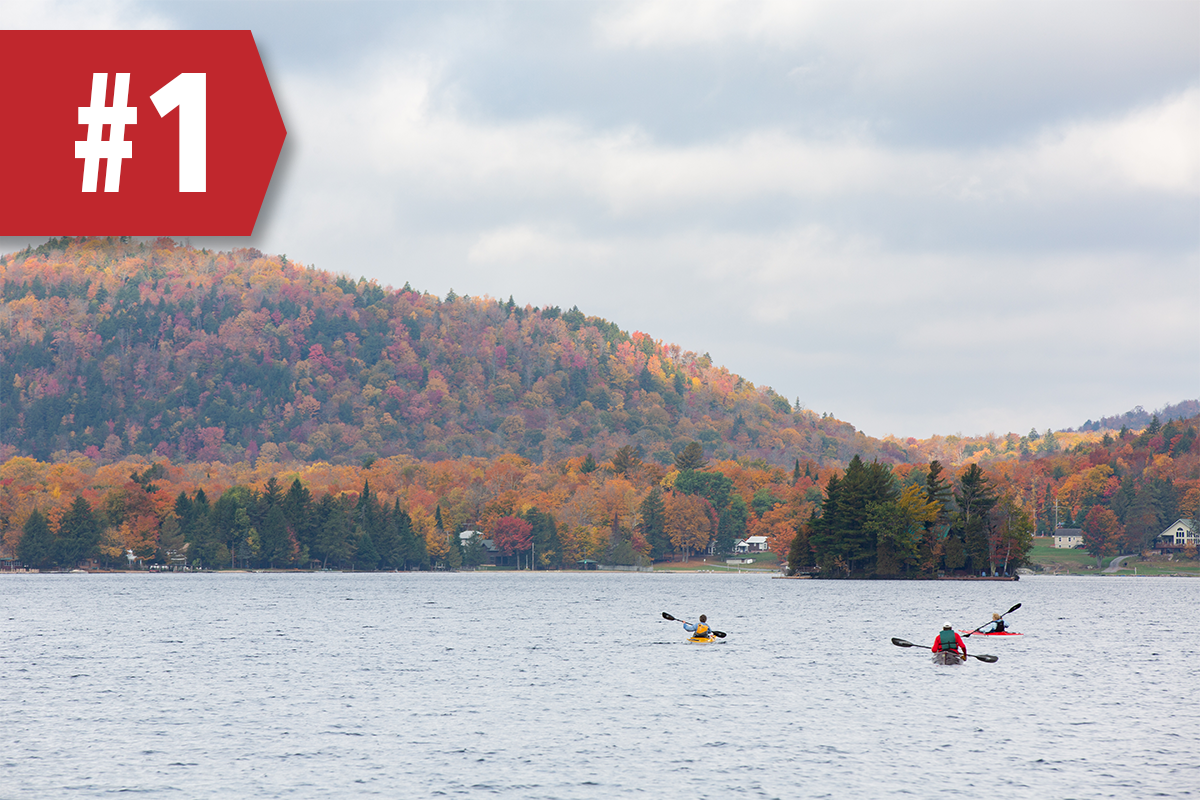 Hamilton County is home to a seemingly endless number of lakes, ponds, and rivers, many of which interconnect and create extraordinary paddling routes. Here, you can take a leisurely afternoon paddle on a remote lake, topped off with a hearty dinner, or craft the overnight paddling expedition of your dreams. The famous Northern Forest Canoe Trail stretches across the region, providing views of the Adirondack Mountains that you can't get any other way. Seasoned guides can help you every stop of the way, from planning to guiding you through the wilds of the central Adirondacks.
2. Fall in love with falls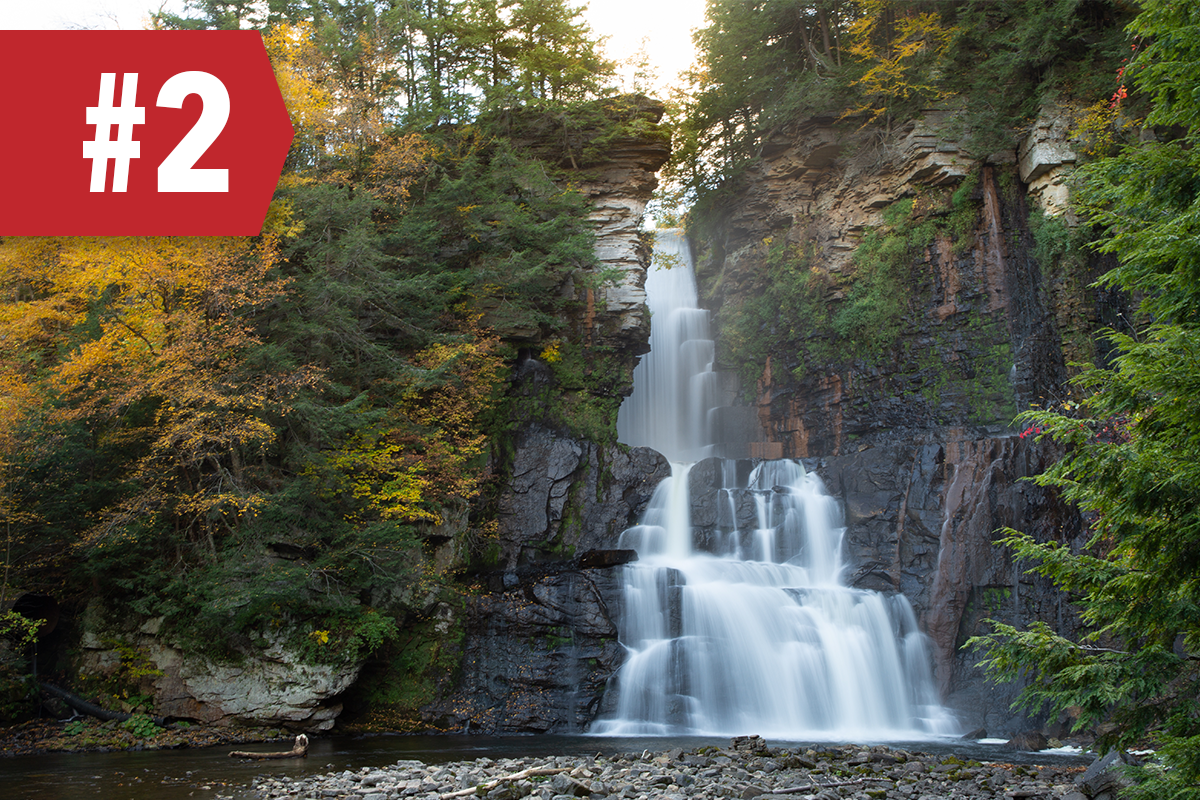 The Adirondack Park is known for mountains, but did you know it's a waterfall hotspot, too? In Chateaugay, in the foothills of the Adirondack Mountains, you'll find this gorgeous series of falls at the end of a pretty, easily walked path. The falls were created more than 12,000 years ago, when glaciers more than a mile high moved through the region. The falls are the perfect spot for fishing or simply enjoying an awesome natural wonder.
3. Wake up with the birds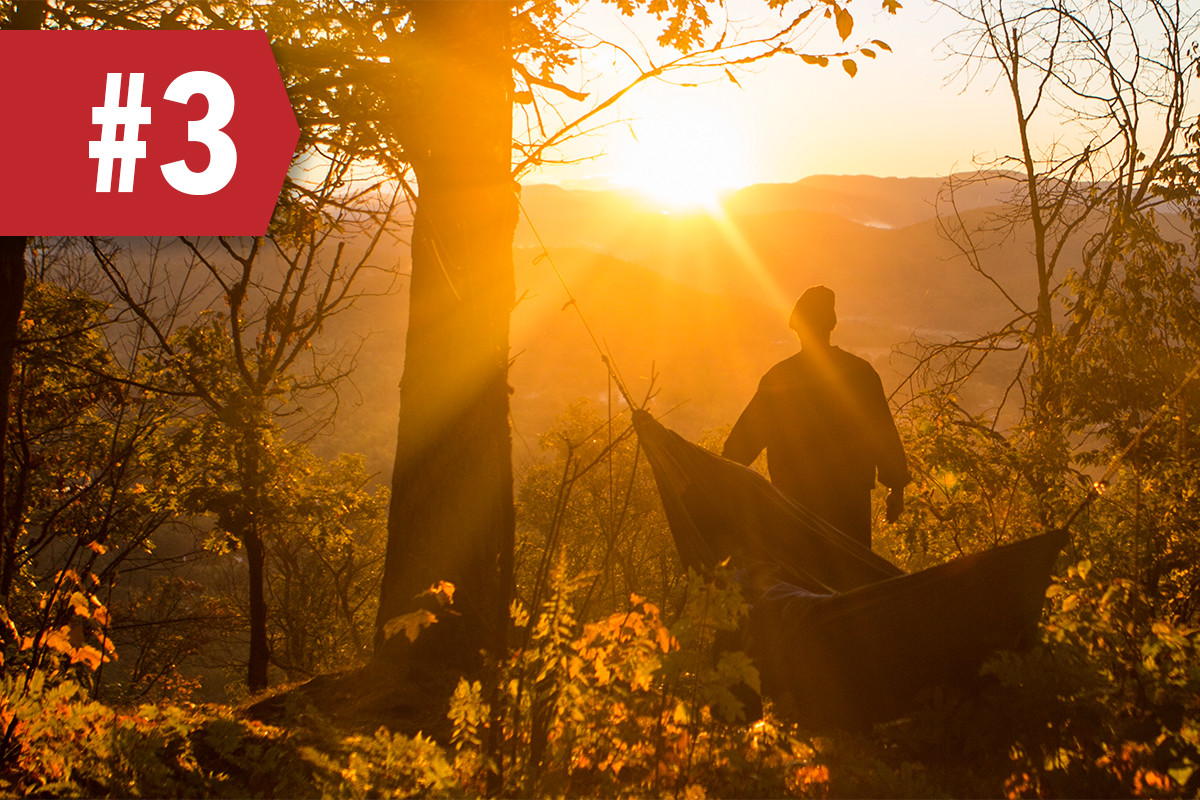 Camping isn't just for summer anymore. Near the towns and hamlets of the Schroon Lake region you'll find large expanses of wild forest, protected wilderness areas, and remote lakes and ponds that provide excellent camping opportunities with gorgeous views of our stunning foliage. You'll sleep tucked in by rolling hills and the gentle lap of the water and wake up to the sound of birds calling and singing. Whether you want to camp in the backcountry or at a state campground, you won't want to leave these golden forests.
4. Be a rock star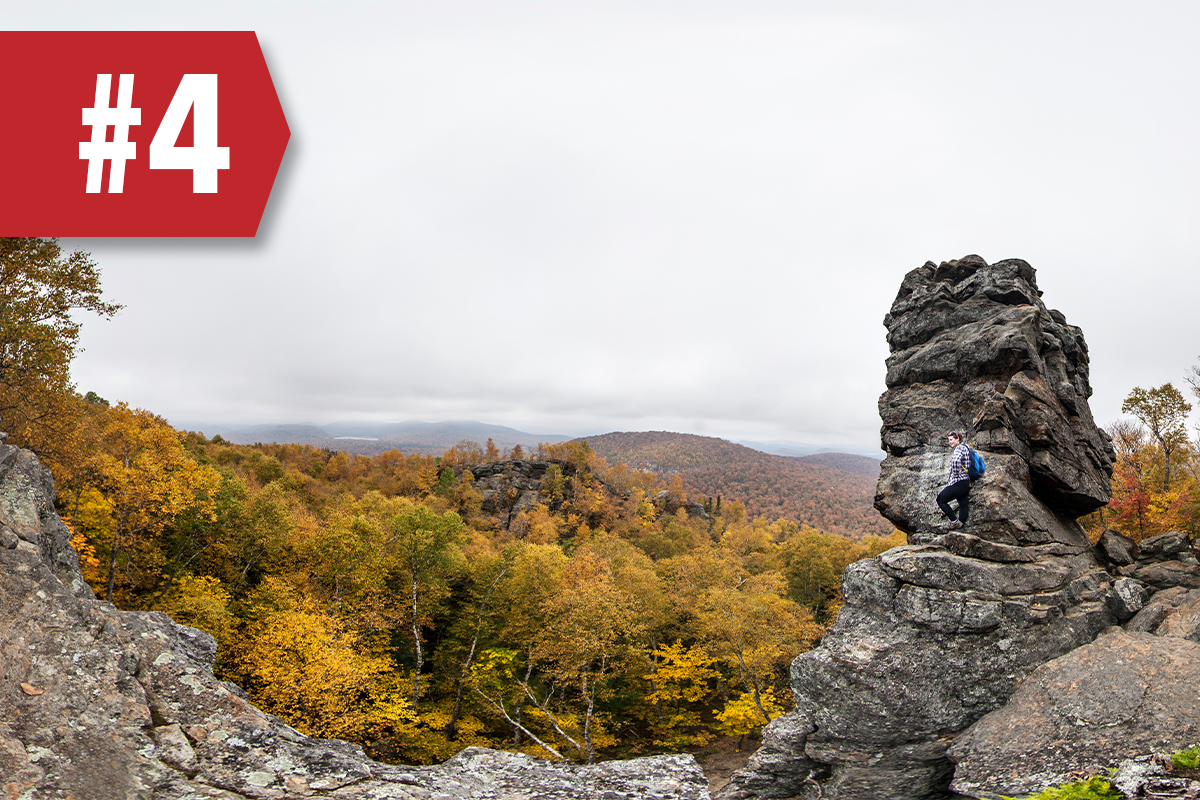 You don't have to be a mountain goat or a hard-core hiker to enjoy beautiful, rugged hiking in Hamilton County. From adventures that take a couple of hours to all day outings, the variety of terrain and views of unspoiled wilderness are especially pretty in the cheerful colors of fall. You'll even find unusual rock formations and caves, such as on the moderate, totally-worth-the-steps Chimney Mountain. Come see for yourself why hikers from all over consider the trails in the central Adirondacks to be some of the most fun and adored hikes in the state.
5. Dip in to the Saranac Lakes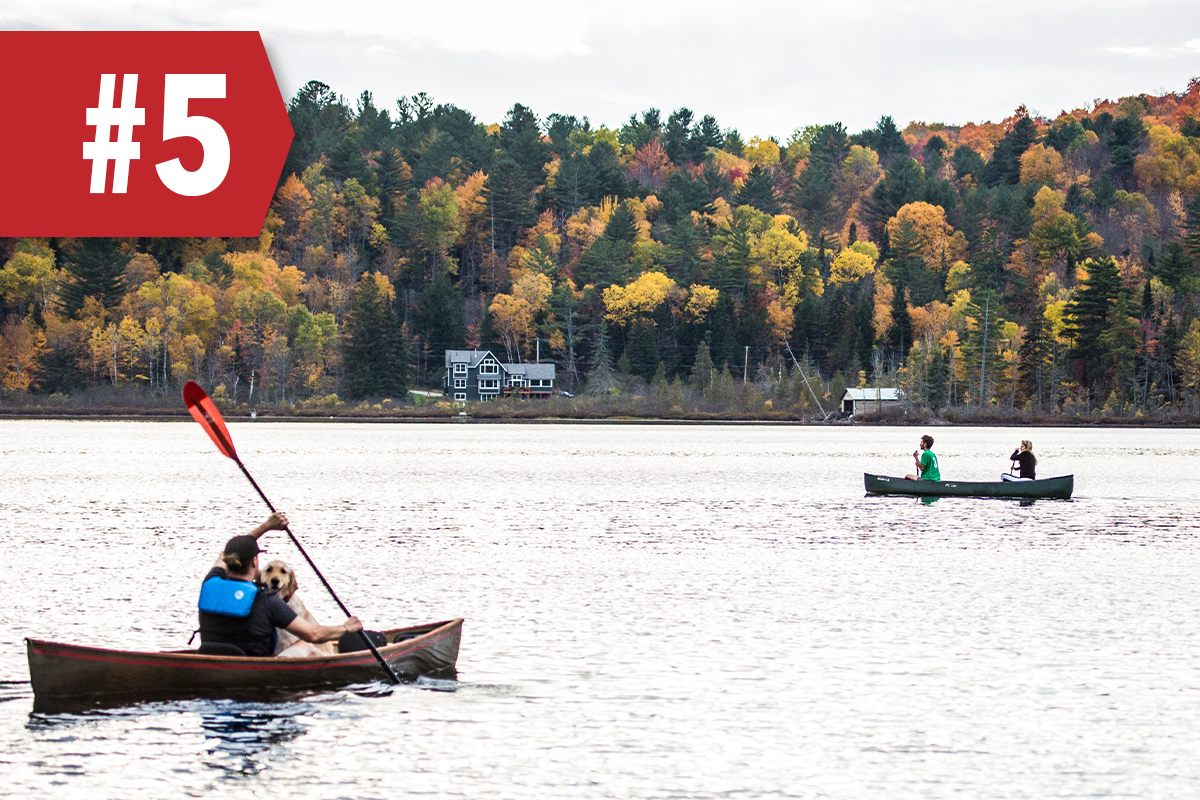 For centuries, the waters of the Saranac Lake region have heard the gentle sound of paddles, from the indigenous Mohawk to European explorers and early tourists. Countless lakes fill the area, many connected by meandering rivers and surrounded by woods and expansive views of nearby mountains like Ampersand and Saint Regis. Whether you want do dip your paddle for just an afternoon or a few days, we have the waters for you.
6. Gear up for decadent descents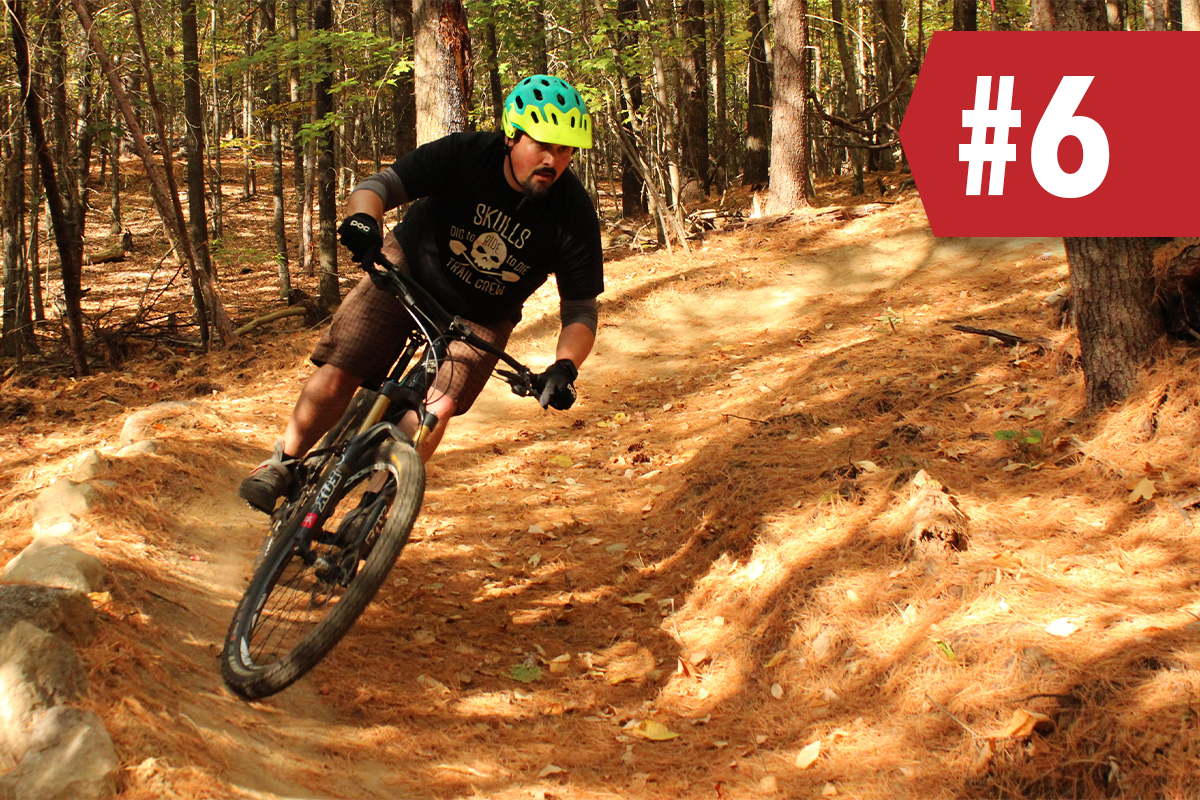 Steep vertical climbs, flowing singletrack, big boulders, and trails ranging from beginner to crushingly advanced, the Whiteface region is one of the best places in the northeast for seriously fun mountain biking. Miles and miles of trails, including a bunch on the fifth highest mountain in the state, connect and let you create your own thrilling adventure in the dirt. Bring the kids, leave your worries at home.
7. Fire up your vacation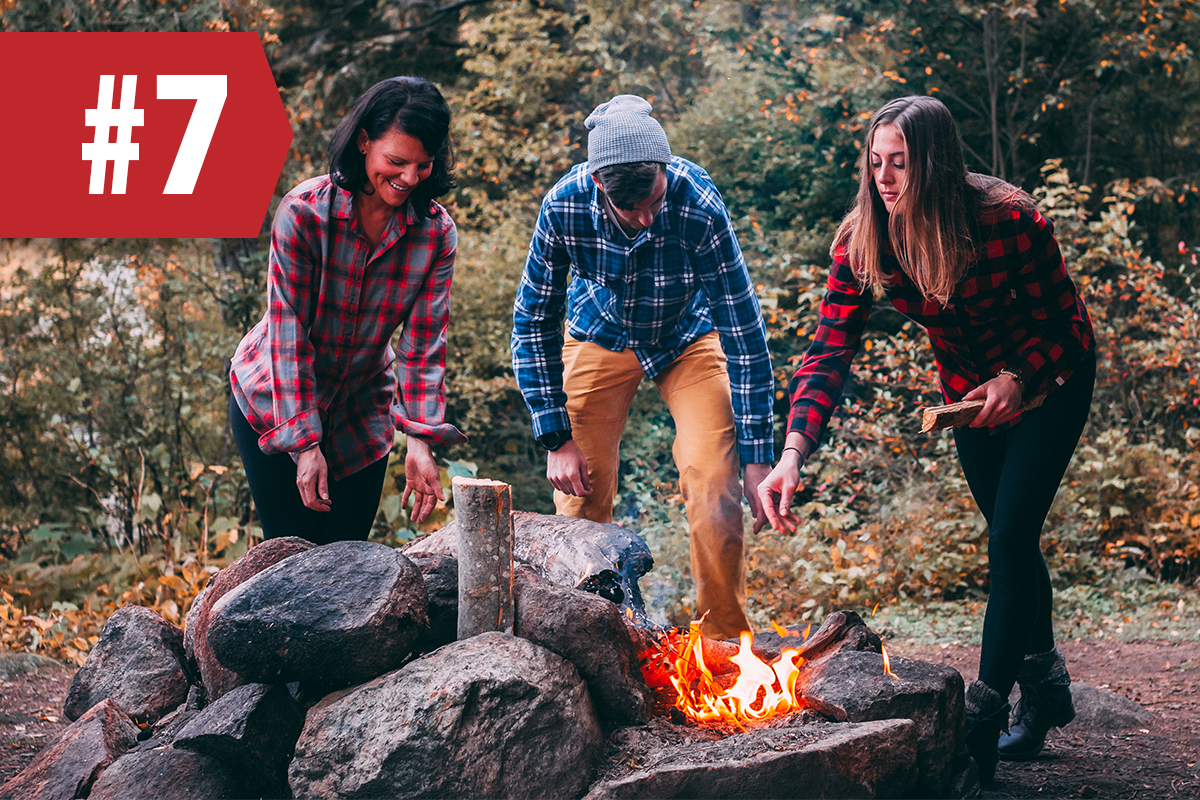 It might be debatable, but probably one of the best scents in the world is a fresh campfire. Wander through a campground in the early evening and you'll be treated to that signature scent, which means hot dogs, s'mores, sitting under a starry sky, and snuggling into a sleeping bag. Hamilton County has an abundance of drop-dead gorgeous camping options, from tidy state-run campgrounds with swimming and boating to quiet, isolated islands and backcountry nooks. Best of all, camping here is family friendly and many sites are easily accessed by car. Your dream camping trip should be an adventure, not a challenge. Bring the kids, some comfy chairs, and get ready for a sense of relaxation and the simple enjoyment of living in the middle of a natural wonderland.
8. Splendid scenic walking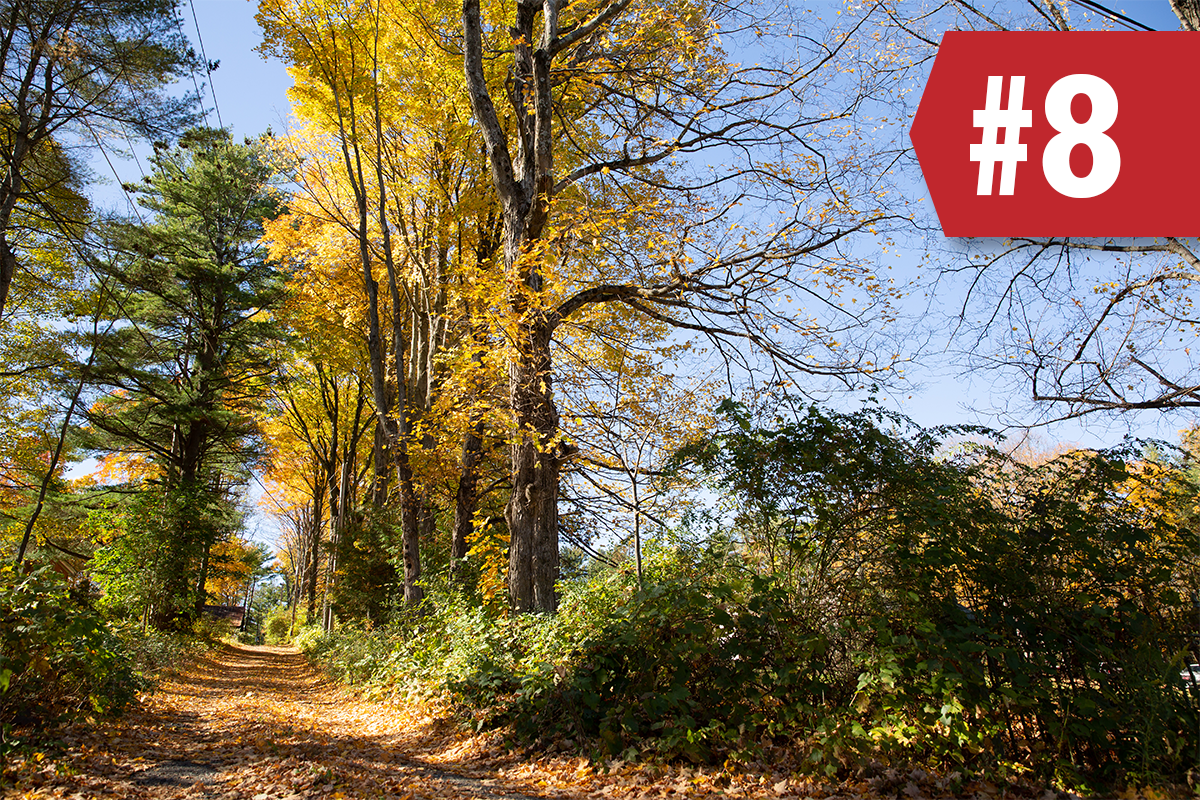 Stroll through the gentle rolling hills of the Lake Champlain region, where over 200 miles of scenic and historic trails await. Wander along riverbanks and through scenic valleys, up mountains to historic fire towers or to the very shores of Lake Champlain. Stop by a museum along the trail that will share the fascinating history of the areas you walk in or savor the sounds of birds on a secluded nature trail. The peaceful crunch of leaves underfoot make the perfect accompaniment to your perfect fall walk.
9. Try the triad challenge
Lace up your hiking boots and pack some sandwiches for the kids, because the Tupper Lake Triad is waiting and fall is an awesome time to try it. The challenge is to hike three mountains in the Tupper Lake area — the moderately steep Mount Arab, the rock-topped Coney Mountain, and the longer but worth it Goodman Mountain — and earn a cool patch to show off to your friends back home. The fall foliage makes these hikes especially pretty and you'll get great family photos, too.
10. Perfect mountain biking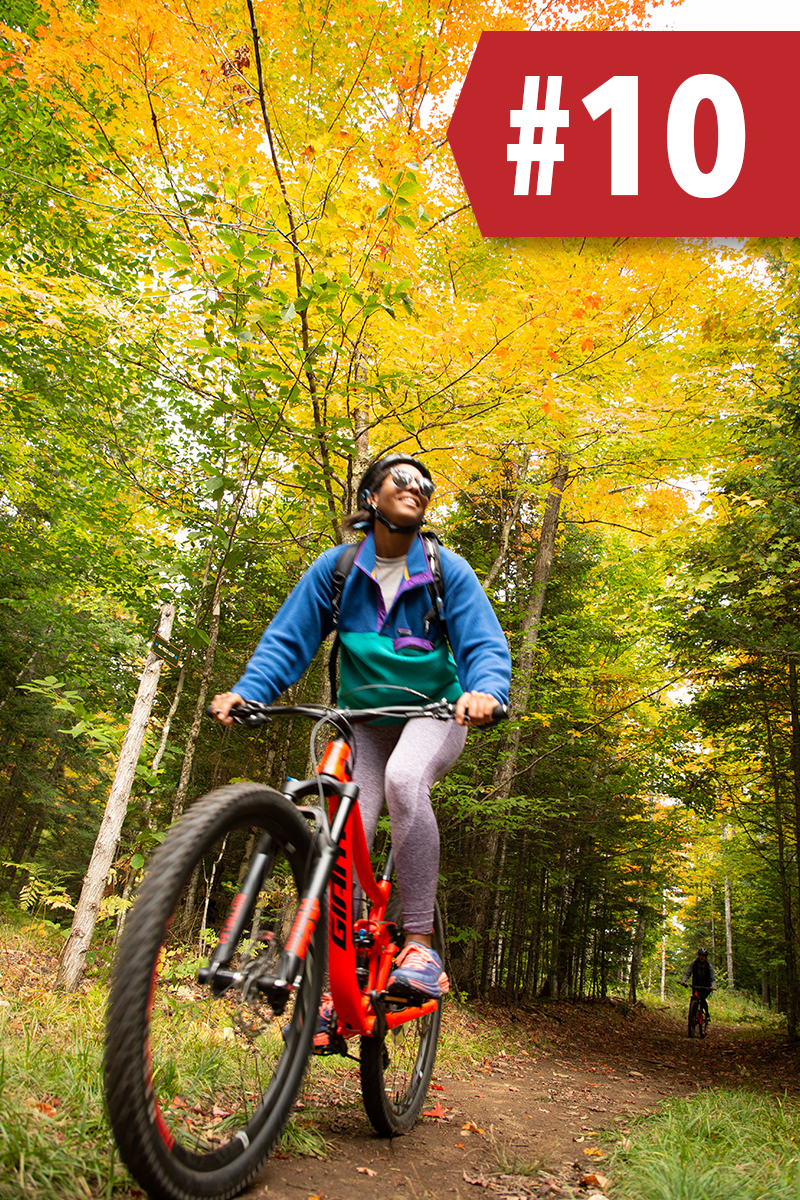 In Lake Placid, we take our sports seriously, but with a hearty dose of rugged fun. Our approach to mountain biking has it all: great views of the Adirondack Mountains, leafy wooded forests, and trails that range from smooth and fast to leg-achingly rugged. Rent a bike here, head for the hills and fields, and pedal your way to a perfect day. You'll love the fall views and you can finish your cool day off with a hot drink.
Check out cool stories and awesome adventures, then start planning your ultimate bucket list trip to the Adirondacks.