The Adirondack Mountains are the place where memories are made. Generations of families take their summer vacations here, and winter in the fresh mountain air. They ski, they ride dog sleds, they cruise the lakes in the summer months, hike in the autumn glory, and visit the museums and galleries all year long. There is just something so special about these 6 million acres upstate.
When you cannot be in the 'dacks, it sure is nice to have a piece of it to remind you of that special feeling. Whether it is a perfectly etched loon wine glass that your mother will enjoy as she remembers the days you splashed in Mirror Lake, or an "Upstate of Mind" sweatshirt that can keep you cozy on your walks through the city streets, you can have piece of the Adirondacks shipped to you through online shopping, and we wanted to share some great options with you.
Take me to Tupper Lake!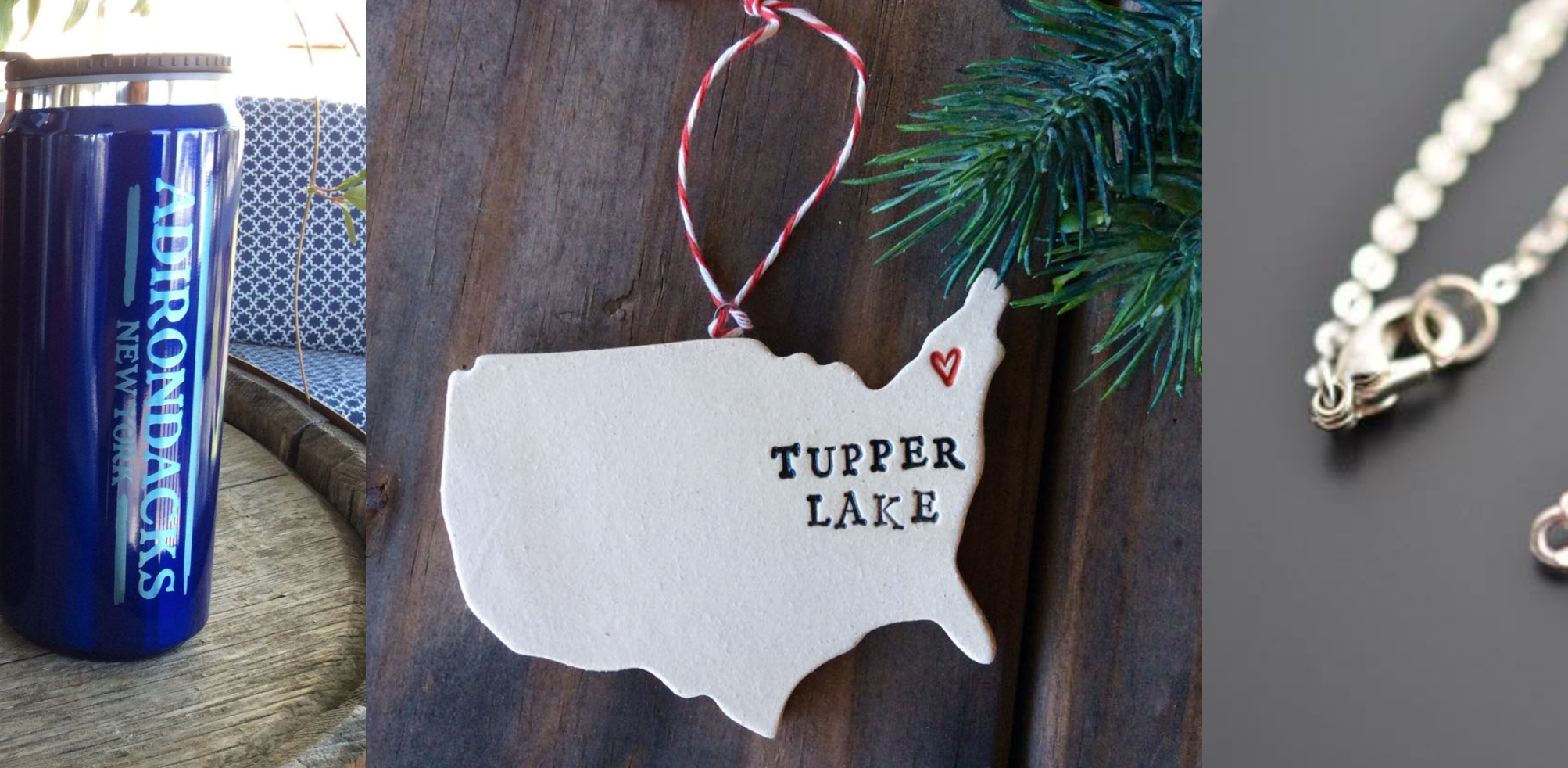 We all have those friends right now who are missing so much, from weddings, to graduations, birthdays, and retirement parties. It is such a difficult time for those who have to postpone major events in their lives. What do you send someone going through that kind of time? Well, you could go to amazon and buy something they have seen, and a little impersonal, OR you could head to Spruce and Hemlock's online store and find something they will cherish forever. Here you will find Adirondack treasures, personalized wedding gifts, mugs, pint glasses, and even custom work. Send someone special a gift basket, stationery, or some nature-inspired jewelry. Whatever you choose from this beautiful store, you can find it online and the excellent customer service will impress you as service is their mission. Send a little happy from the Adirondacks. 
Artwork galore 

Hang something from the 'dacks in your city flat, or your cabin out west. Nothing can capture a place quite like a photo, a drawing or painting of a place you hold so dear. My husband and I have recently started this tradition of buying a special picture for our walls in Lake Placid, of places we have loved while traveling. The painting of the ocean in Maine or the porch lights in Charleston, that when lit, let you know it's cocktail hour, always bring back the warm fuzzy feelings of vacation. We have learned that it is better have them shipped than to continue our travels with them packed away. These do not need to be the large and expensive wall hangings, they can be simple prints, or go big and buy an original. Whatever your taste it, the best thing is the feeling that it brings to you each day. PureADK offers stickers, limited edition prints and artwork, hiking supplies, and more. You can also find art at many of the galleries throughout the Adirondacks. Send someone something they can enjoy daily. 
Quarantine specials and so much fun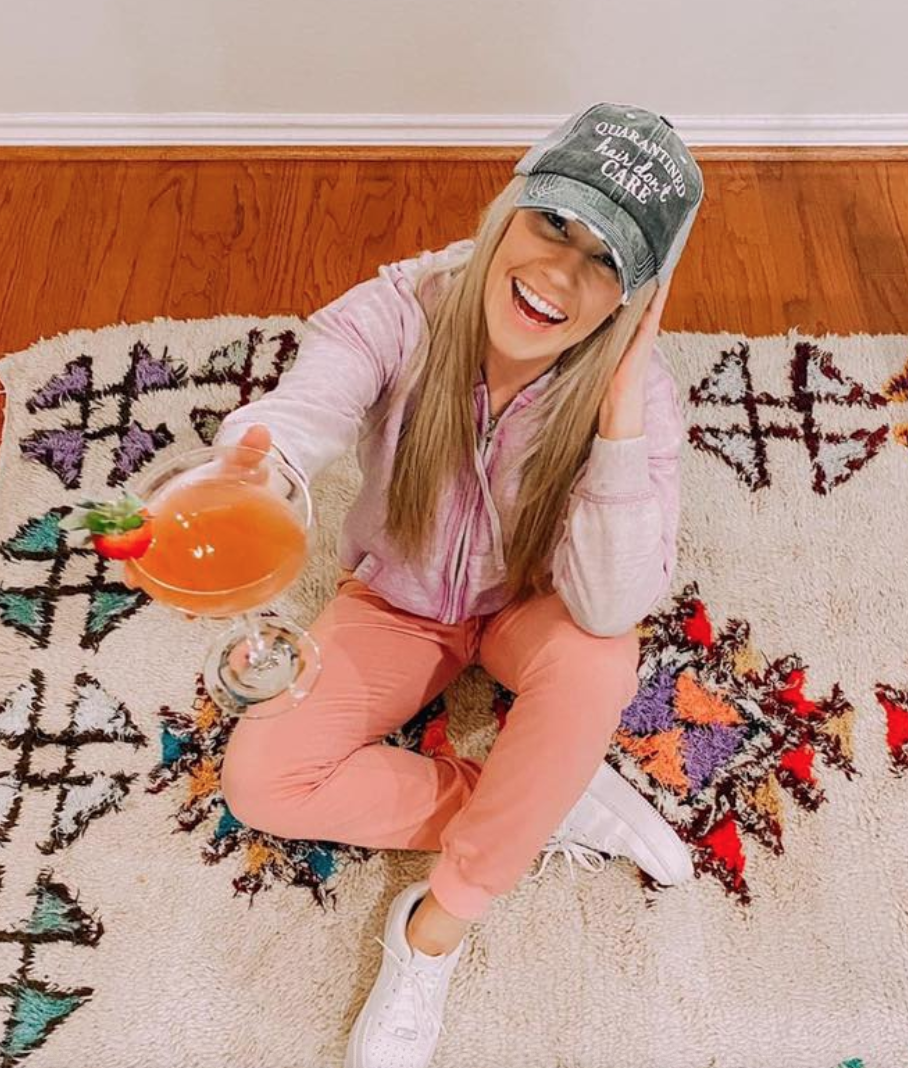 Quarantine hair, don't care? I'll take two. Imagination Station on Main Street has been a staple for decades. This family owned store is literally one of a kind. You may think you have seen something like it in a mall, but you would be mistaken. Believe me, I have shopped all over this wide land and this one is different. When you are in Lake Placid you must stop in and see exactly why for yourself. There are some feelings that just can't be captured in words. Until then, check it out online and grab this cap to get you started. I recommend a puzzle to keep you and your family busy during these challenging times, maybe an Adirondack sticker or mug designed by the owners, or Lake Placid hoodie. Whatever you decide it will be high quality, and bring you some Lake Placid love. 
 Wrap it in a pure blue bow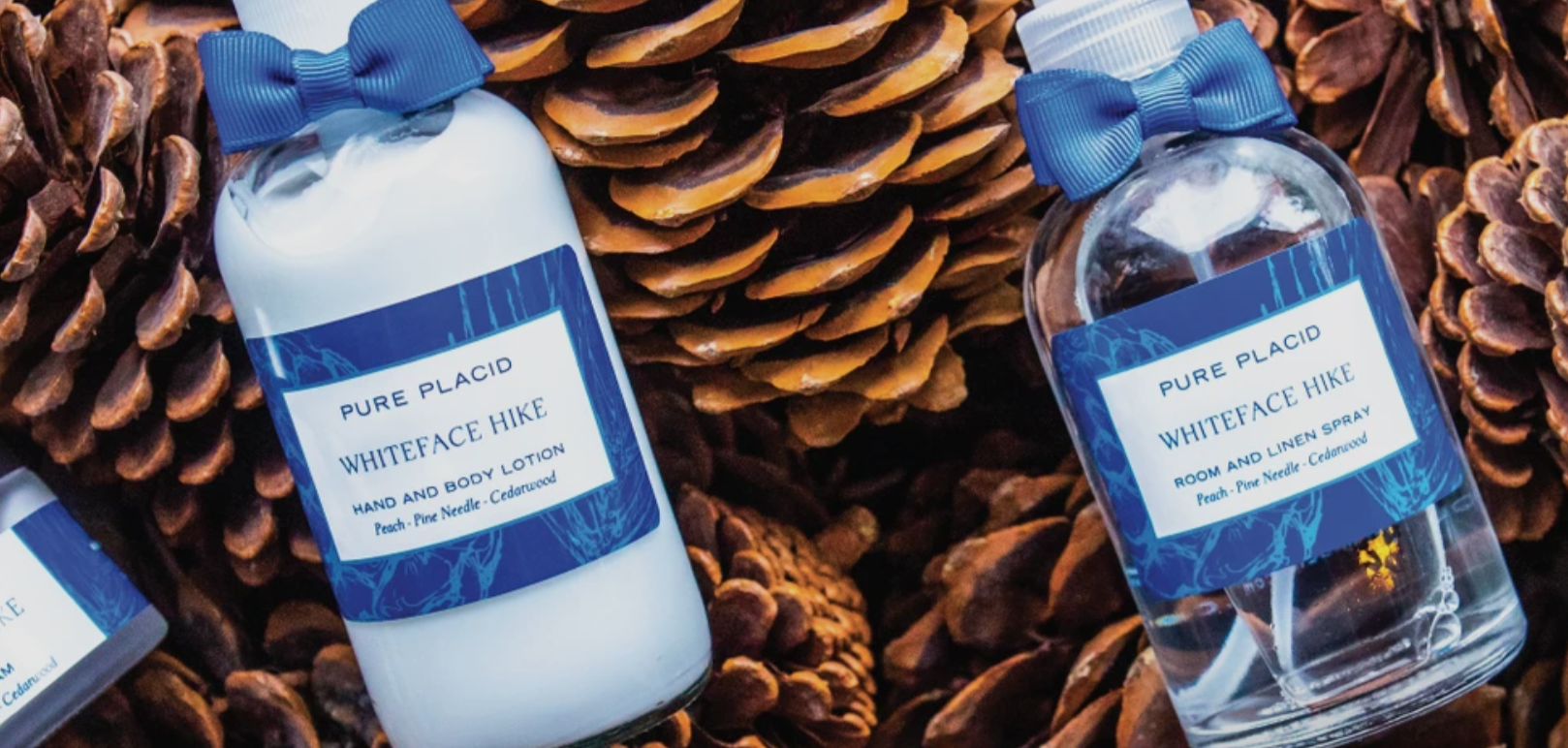 "The right fragrance should be a vacation for the mind." Ahhhh, Pure Placid. This is everything. Room sprays, lotions, and amazing candles, all made right in Lake Placid. Marcy, the owner, is a friend of mine and the beauty that this Main Street shop has given to Lake Placid is priceless. She had to open up a separate facility to keep up with the demand. Jack Ma, co-founder of Alibaba, has even ventured into her store to form a business partnership. Yes, that's right! My girl Marcy is pretty talented. Taken directly from the Pure Placid site: "Raised in the Adirondack mountains and educated in natural cosmetics, aromatherapy, massage and nursing, Marcy Miller, founder and CEO of Pure Placid, started her brand by formulating a line of products that married the therapeutic properties of traditional massage products with the fragrant and calming scents of the trees, mountains, and lakes she was raised around." I hear her say "live your life with scent" each time I light one of her candles or sanitize my hands for the 100th time in a single day. When you order, say hello to Frannie or Kelsey. There is something so cool about knowing the names of the people getting you these high quality products straight from Lake Placid. How pure. 
This isn't the city, this is the ADK way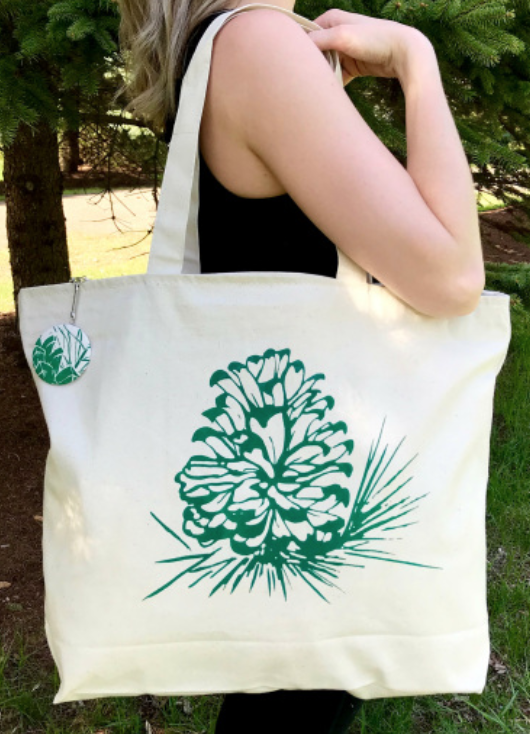 Whenever, wherever, we know the designer bags that are used everywhere in the world today. I will admit, I love them too. BUT, there is something very special about a bag that not everyone else has. Let me introduce you to an artist and designer, Erin Hall. Okay, we have never actually met, but I LOVE her designs. This world traveler discovered the beautiful coastal communities of Lake Champlain and started her own studio in Westport, New York, just a few hundred feet from the water. In her own studio, Erin Hall Studio, Erin hand-prints all her creations, ranging from tea towels to sanctuary wall hangings. I am in love with the pine-cone tote bag, but there are other bags and items to choose from as well, such as tea towels, aprons, scrunchies and so much more. You can head right to her site to enjoy something special. So stand out and ditch the overdone designers for new and fresh and right from the Adirondacks. 
Say it all with a book!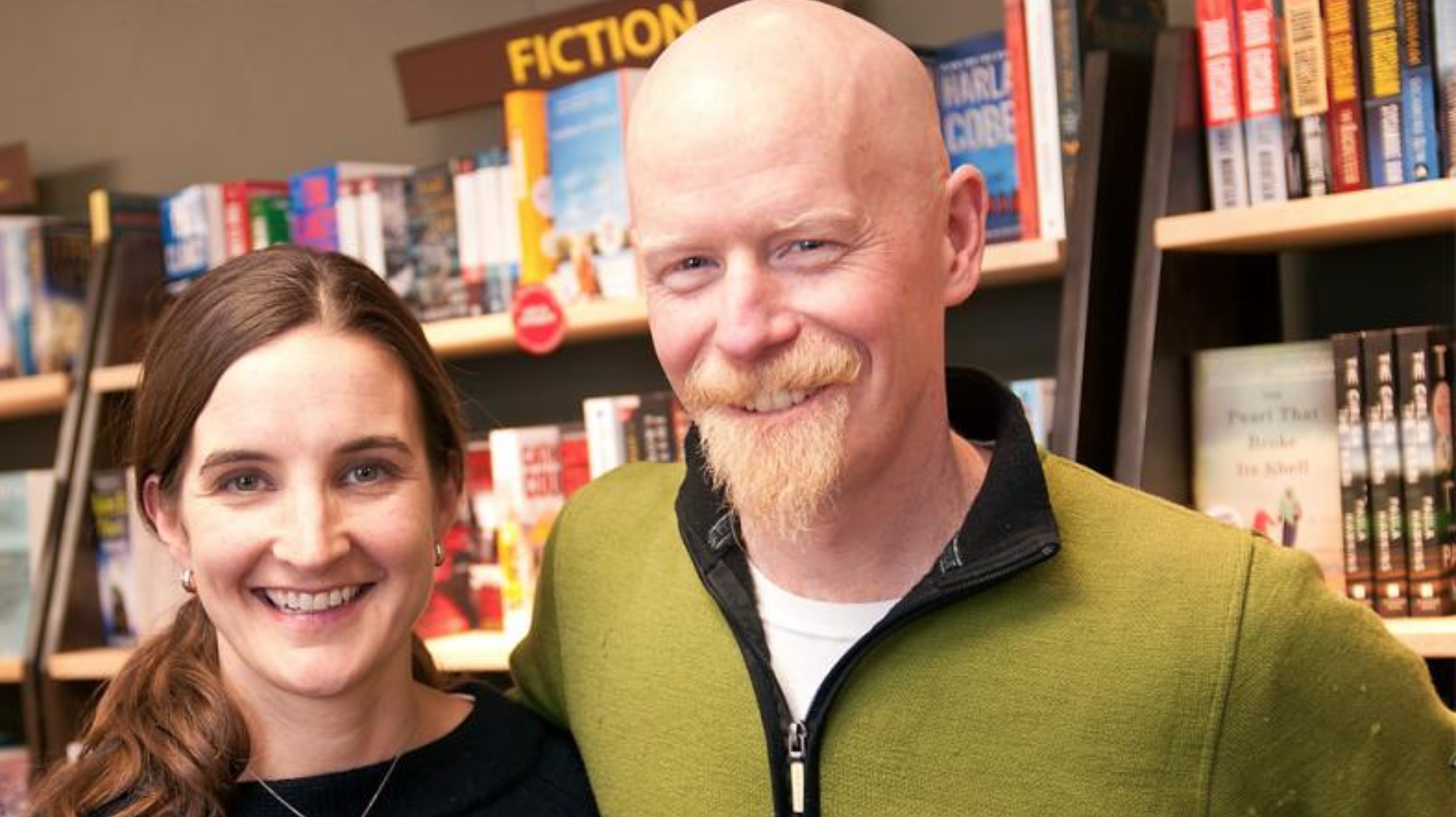 Supporting local, supporting family-owned, supporting independent bookstores. You have checked all of the boxes here. Looking for something a little bit "Adirondackish?" Send a book about family adventures in the ADK or a coffee table book that will keep their memories warm. The Bookstore Plus will even wrap it up for you. A gift you can be proud to give, from beginning to end. 
Straight from the tree farmer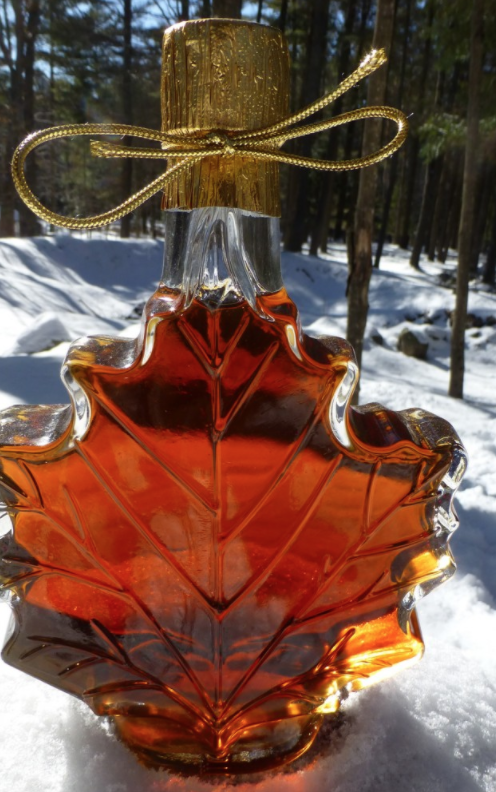 Can you imagine how good this smells and tastes? You know that Sunday morning feeling? This is it in a really unique maple leaf bottle. The Eckerts are a family that have been Certified Tree Farmers in Paul Smiths, New York for 25 years. The Eckerts work to bring sustainability to everything they do, so they use no plastic tubing and do not use petroleum products to boil. They are one of the few remaining commercial operations that hand carry their sap and use wood to process it. I know you would like to try this, and you can. Order this online and while you are on their beautiful site, check out their shelves, frames, and discover their countless awards. Custom orders are also available and when they say Adirondack Made, you can count on it. 
A special gift is brewing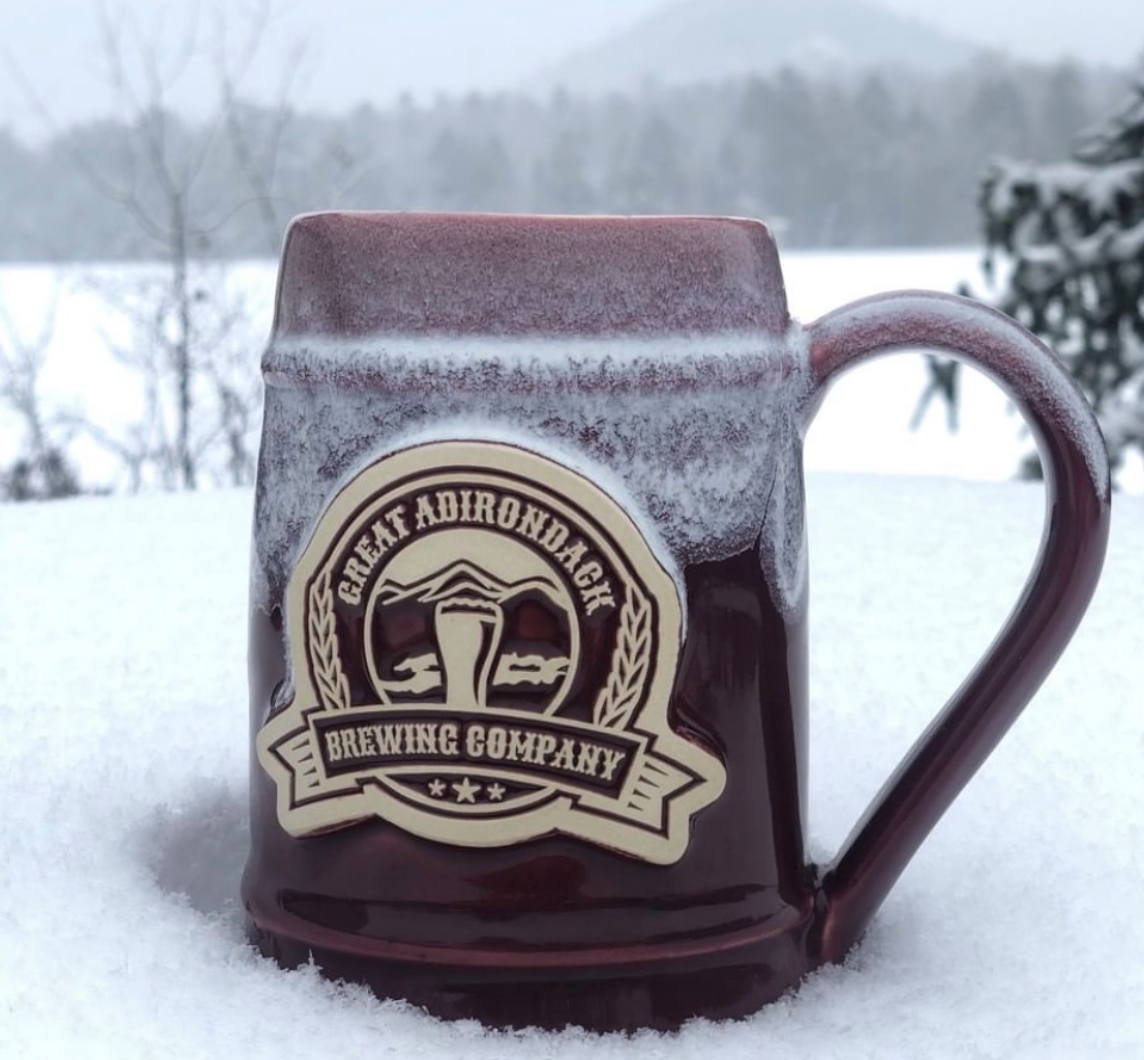 Great Adirondack Brewing Company The Lake Placid Pub and Brewery and Big Slide Brewery & Public House. Did you know that Lake Placid has not one but three award-wining breweries?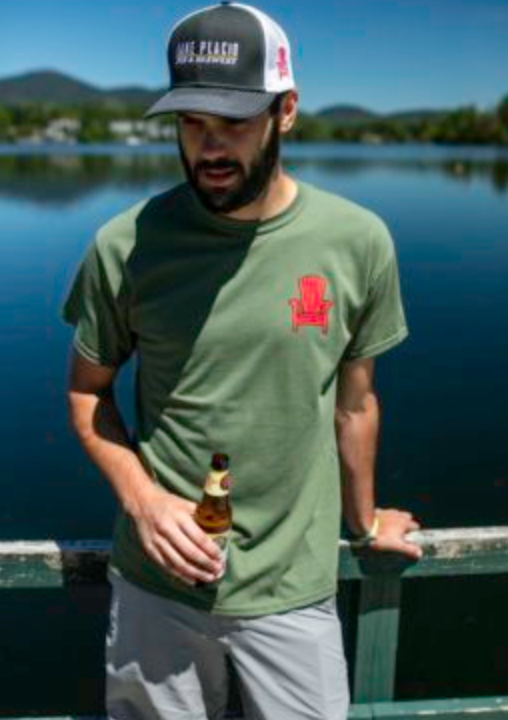 It is very rare that a town of this size would have one, much less three, breweries with the awards these local breweries have won. If you have a beer lover in your life, they know of Lake Placid's brewing legacy. This would make a perfect gift. Beer would make a perfect gift. Yes, you can order beer if you are in New York State. Not in New York? Here is what you can order. Hats, gift certificates, cozy sweatshirts, and really anything beer related that you can think of. Make sure to head to their websites and send someone a beer gift from the Adirondacks.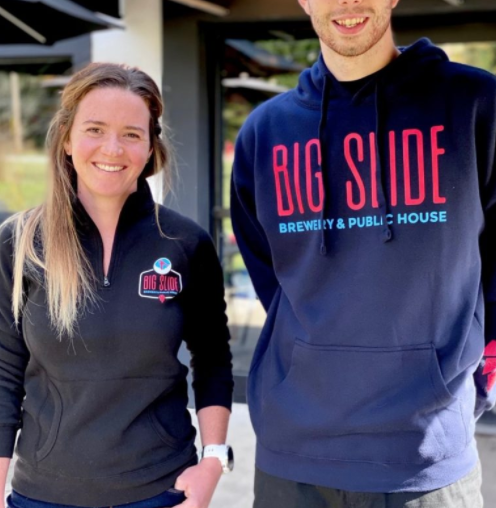 The Adirondacks' brewing legacy is expanding all over the region. Tupper Lake's Raquette River Brewing has amazing beers, a super cool atmosphere, and a great online store. Have a beer lover who is also a dog lover? Check out the leashes and collars on this site.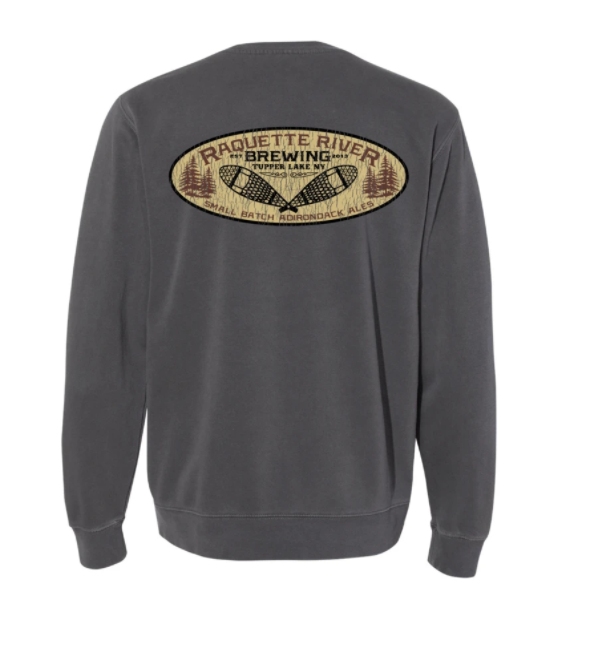 If you are missing the pure, the local, the unique and award-winning products from the Adirondacks, you don't have to any longer. They are all just a click away, and until we can see you again on our beautiful Main streets and enjoying the lakes and views, you can send someone what they are missing. When your gift arrives, make sure to take a deep breath: maybe some of that fresh mountain air traveled along with it.