"Going to the woods is going home."
When the woods are home, you're doubly lucky. To live surrounded by fragrant trees, innumerable lakes, ponds, and rivers, and bountiful life all around, is pretty special. It's also a great way to learn more about the world we live in, from the pine trees in the backyard to the butterflies that flutter among native flowers. No matter what your age, the Adirondacks provide cool opportunities to learn amazing and wonderful things about the natural world and you don't have to go far to do so!
Go with the (wind) flow
The Adirondacks are known for some pretty wild weather, from bone-rattling winter cold to sweet summer breezes on mountaintops. It's also known for being a great place to learn about the weather, too! The summit of Whiteface isn't just for hiking, it's also home to the Atmospheric Sciences Research Center, a station that gathers and studies data about weather. The Wild Center in Tupper Lake has a fantastic page on its site all about Whiteface and what the mountain can teach us. The interactive content includes videos and information about Whiteface's unique features, utilizing data from the ASRC and explaining weather in a way that is easy to understand and will pique your curiosity. The webcam images are especially popular, especially when you can't be on the summit yourself. Learn about how extreme weather — including wind and snow — impacts the Adirondack landscape. You just might be inspired to get outside and enjoy the rain a bit more, and observe how the wind moves through the trees.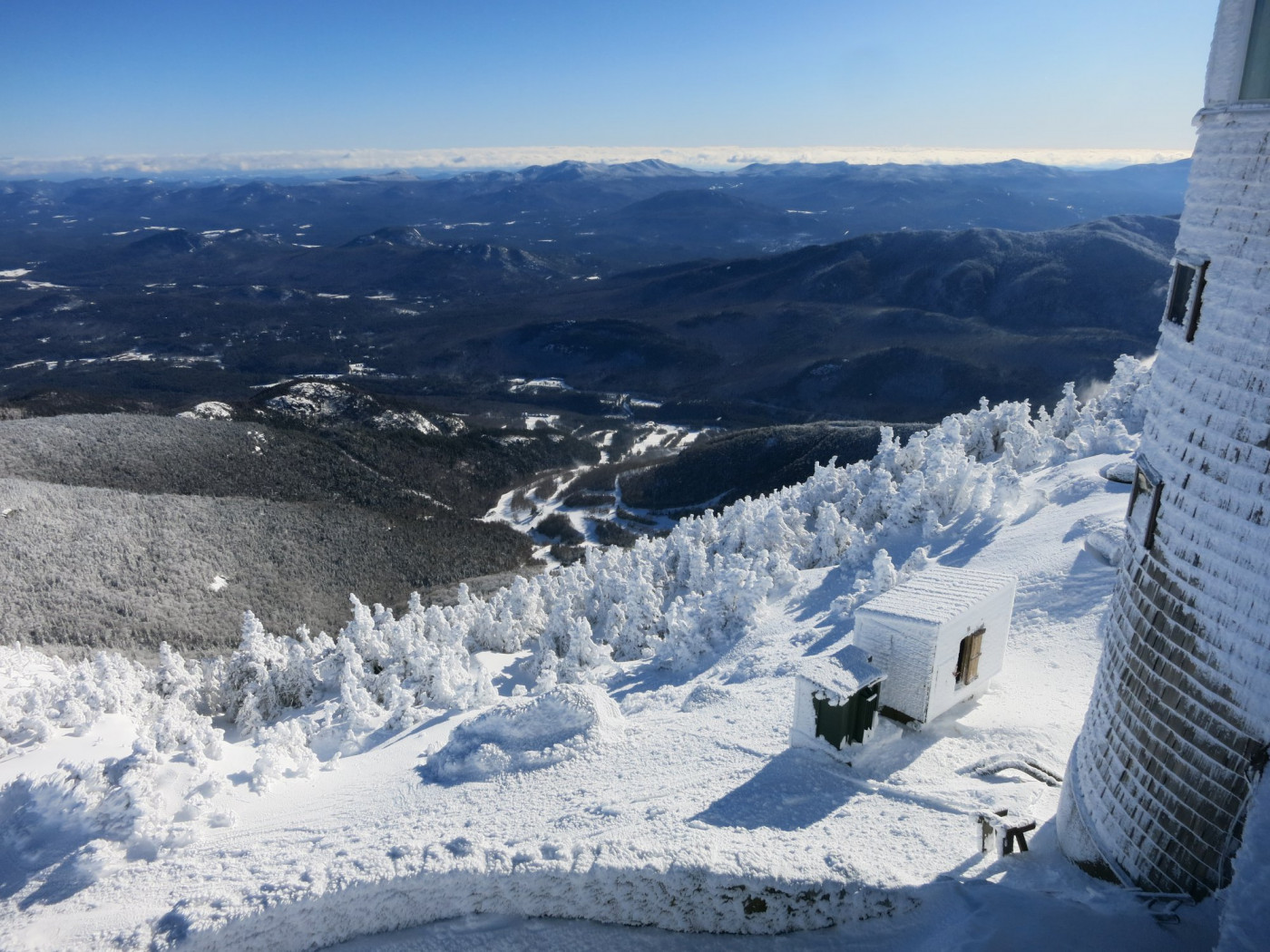 Endless skies
Want to explore an extraordinary expanse of fiery natural beauty? Just look up at the night sky! Many areas in the Adirondacks feature incredibly dark skies — there's little to no light pollution — making them perfect for looking up, seeing, and exploring. Step outside and marvel at the moon, sparkling stars, other planets, the northern lights, and watch for "shooting stars," actually meteors careening through the earth's atmosphere. The Adirondack Sky Center and Observatory offers engaging opportunities and resources to learn more about the night sky. Keep in touch with the observatory's Facebook page for great information on meteor showers, identifying the constellations, unique events such as lunar and solar eclipses, and more, so that you can learn on your own and can stargaze from your own backyard or another dark spot close to home. Local public libraries offer guides to the night sky to learn more, as well, and phone apps like Stellarium, SkySafari, and SkyView, when held up to the night sky, will identify what you're looking at!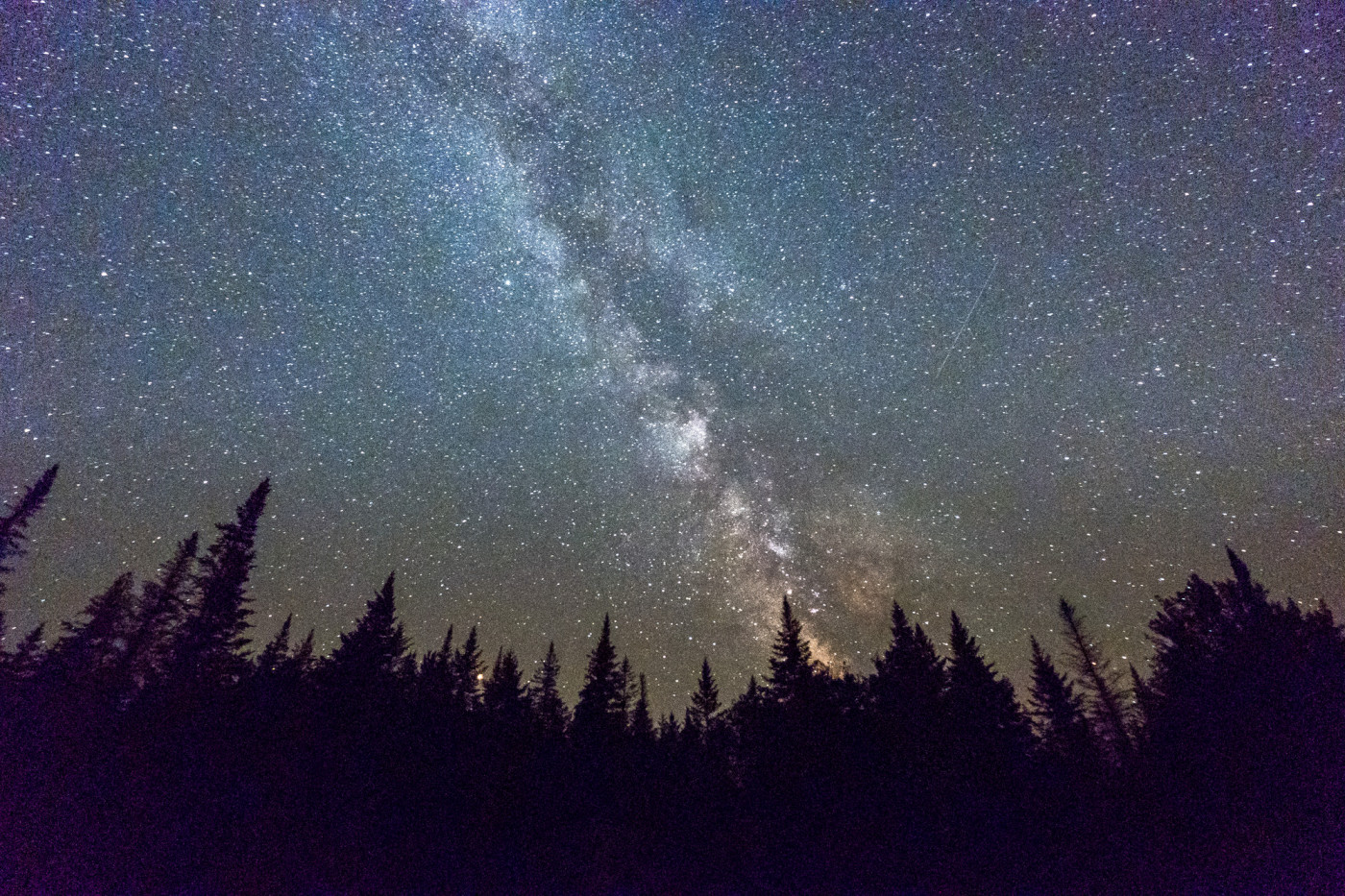 Friends with four legs or two wings
It's a wild, wild life in the Adirondacks, and we've got a lot of life to show for it, from creatures that sing to those that growl, teeny-tiny toads to dramatically large moose. Part of what delights us about the Adirondacks are the many species that live here seasonally and year-round. While it is difficult to go out and see, for example, a moose when you want to, a quiet walk in the woods or even your own backyard will is likely to reveal all kinds of life. The Adirondacks are home to a number of bird species, from the jaw-dropping bald eagle to the sweet and abundant chickadee. Watery areas including ponds, bogs, and streams are great places to look for loons, frogs and toads, salamanders, otters, and beavers. When you realize how much life can be in one area, you get a great sense of the interconnected nature of each ecosystem. The Adirondack Interpretive Center in Newcomb has excellent online resources to learn more about what you might see throughout the Adirondacks, including insects and mammals. Explore with a guidebook from your local library or bookshop, or try an app! Amateur birders might enjoy apps such as Merlin Bird ID, Chirp! USA, and BirdSongID, to help identify and learn more about the many feathered residents of the Adirondacks.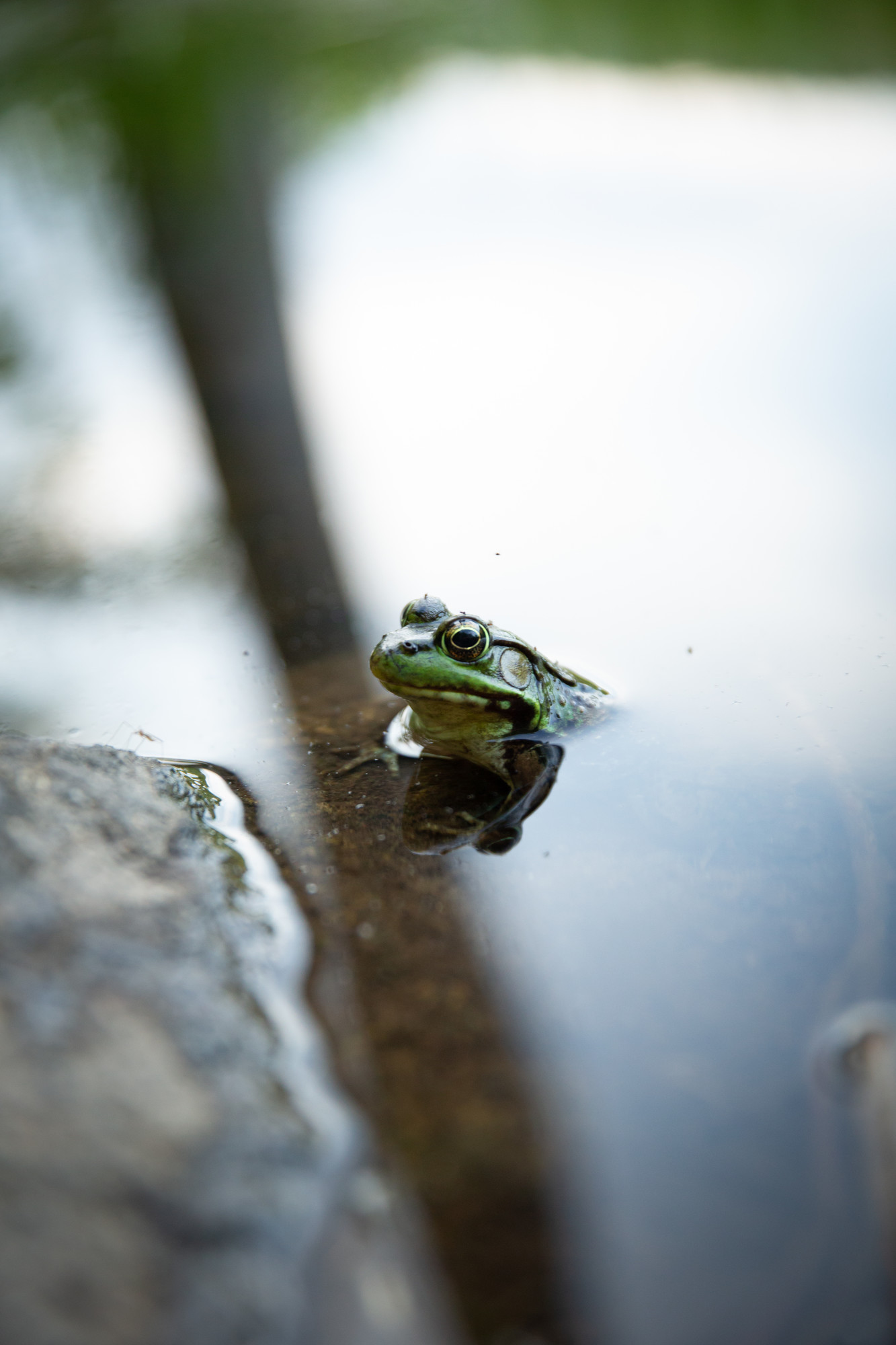 Gneiss chert
You're at home in your yard. Under your feet you might have grass and/or dirt, but under that is a whole lot of rock. So much rock it's hard to fathom it. There are all kinds of fascinating rocks and minerals throughout the Adirondacks and once you start looking around you'll see all kinds of neat things! (In case you were wondering: minerals have specific chemical compositions and crystal structure, whereas rocks are solidified collections of minerals and other materials, including several types of rocks, as well as fossils. Rocks are like soup, but way less tasty.) Is there a boulder the size of a car in your neighborhood? That's an erratic, dropped there by a receding glacier. Did you find a sparkly rock on your daily walk in the woods? It might be quartz or garnet. All of this is all around you, thanks to glaciation, the upheaval of the Adirondack dome, and even rain, wind, and gravity. You can learn more through apps like Rockd, which shares information about the geology of the spot you are standing on right now with cool data and maps, and Geology for Kids: Planet Earth. Local museums such as the Adirondack Experience and the Adirondack History Museum have excellent online resources on the history of mining in the Adirondacks and how it impacted the landscape. You'll be making lame geology jokes before you know it!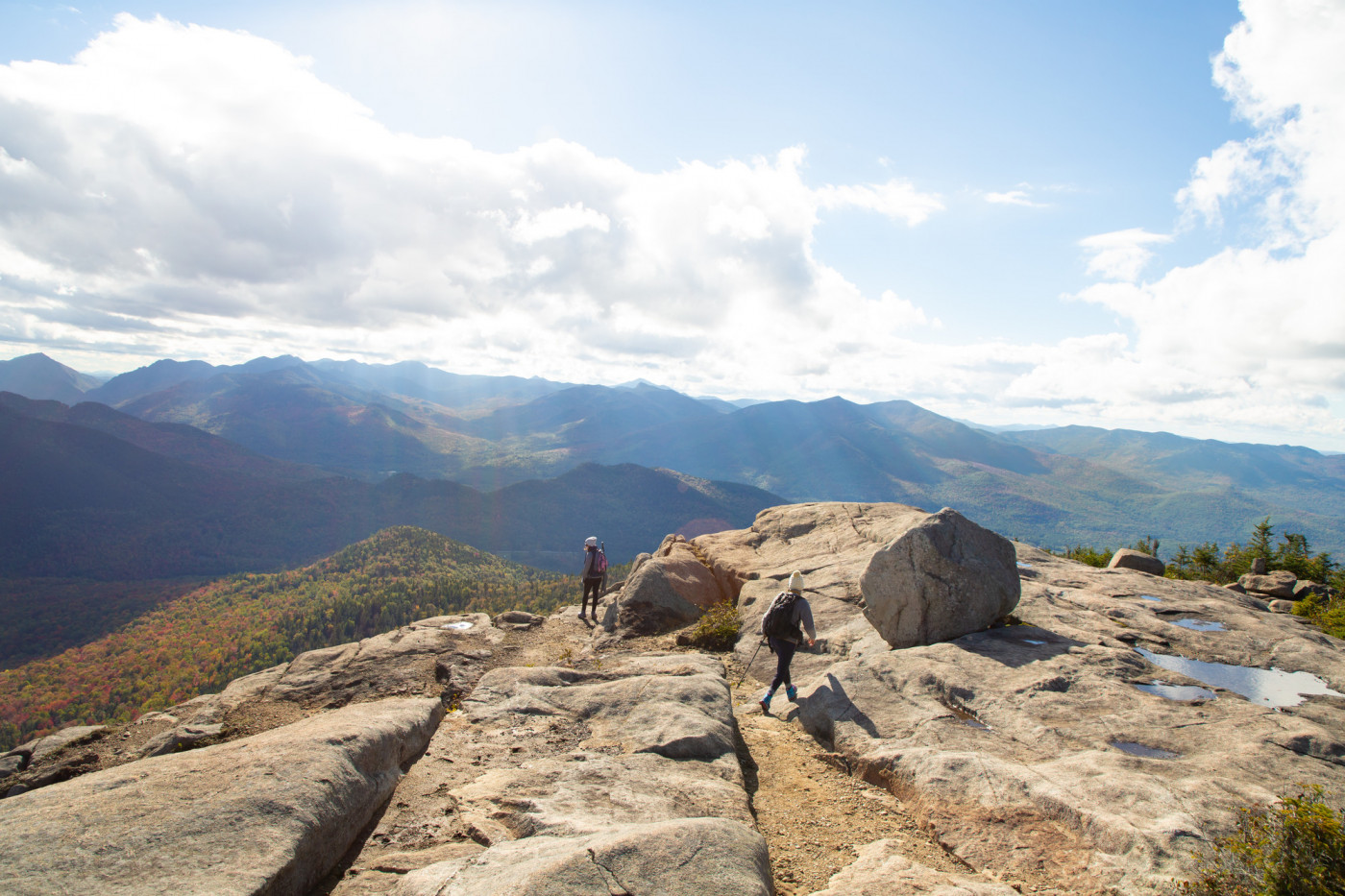 Fragrantly flowering flora
Maybe you're brilliant at identifying plants. Maybe Latin terms like Cladonia rangiferina and Pinus strobus roll off your tongue with ease and gracefulness. I am not that person. There are things in my garden that might be weeds, but I have no idea. I have a pretty good idea I'm not alone in this. Fortunately, when we want to explore our own gardens, Adirondack forests, marshes, or swamps, there are really cool resources out there that will help us learn about reindeer lichen and white pine trees, hemlock, painted trillium, and so many other leafy things that grow here. The Paul Smith's College Visitor Interpretive Center has excellent online resources about the different types of native habitats and the beautiful and even weird plants that grow in them, like the carnivorous pitcher plant or the graceful lady's slipper. Whether you are in your yard, or a trail nearby, take along your phone with the PictureThis app. It's a helpful tool for identifying plants. Someday you will be that person speaking Latin and though I may not understand, I'll adore you for it.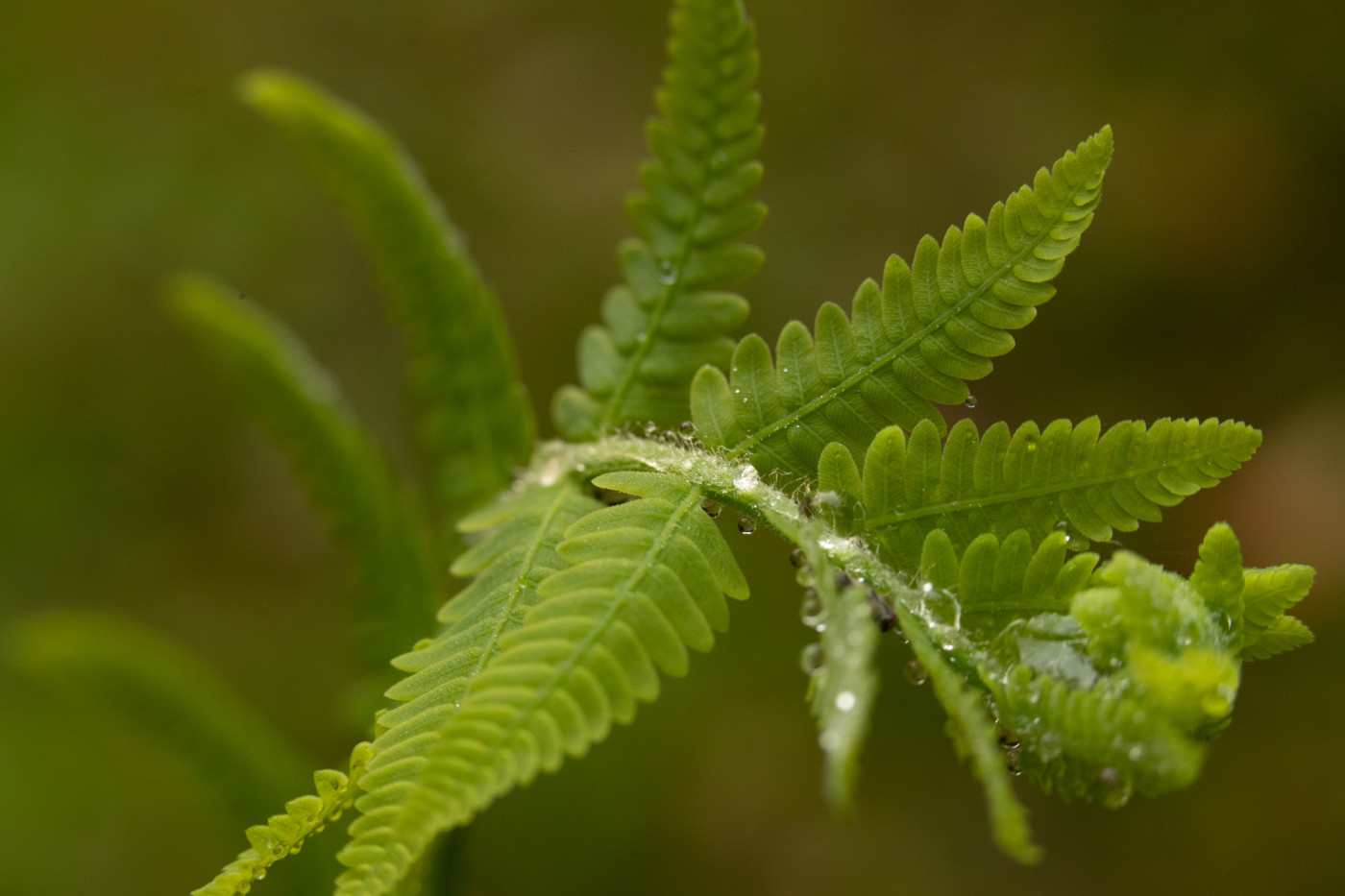 The Adirondack Classroom is open 24 hours a day, 7 days a week, 365 days a year. Recreate locally, enjoy, and share the fun with someone you love.