As spring finally arrives in the Adirondacks, the world around us is coming to life with the sound of birds, buds on trees, and the appearance of baby animals. As the weather warms up and the days grow longer, we're all feeling eager to GET OUTSIDE and enjoy the outdoors. However, now is not the time for an epic road trip or going far from home. The awesome news about this, however, is that we don't have to go far from home to celebrate nature, learn about the world around us, and enjoy quality time in the great outdoors. Helene Gibbens and the team at Adirondack Riverwalking & Forest Bathing in Saranac Lake have put together some fantastic tips, hints, and tools to help us all engage with nature from our very own homes and celebrate the magic of the natural world.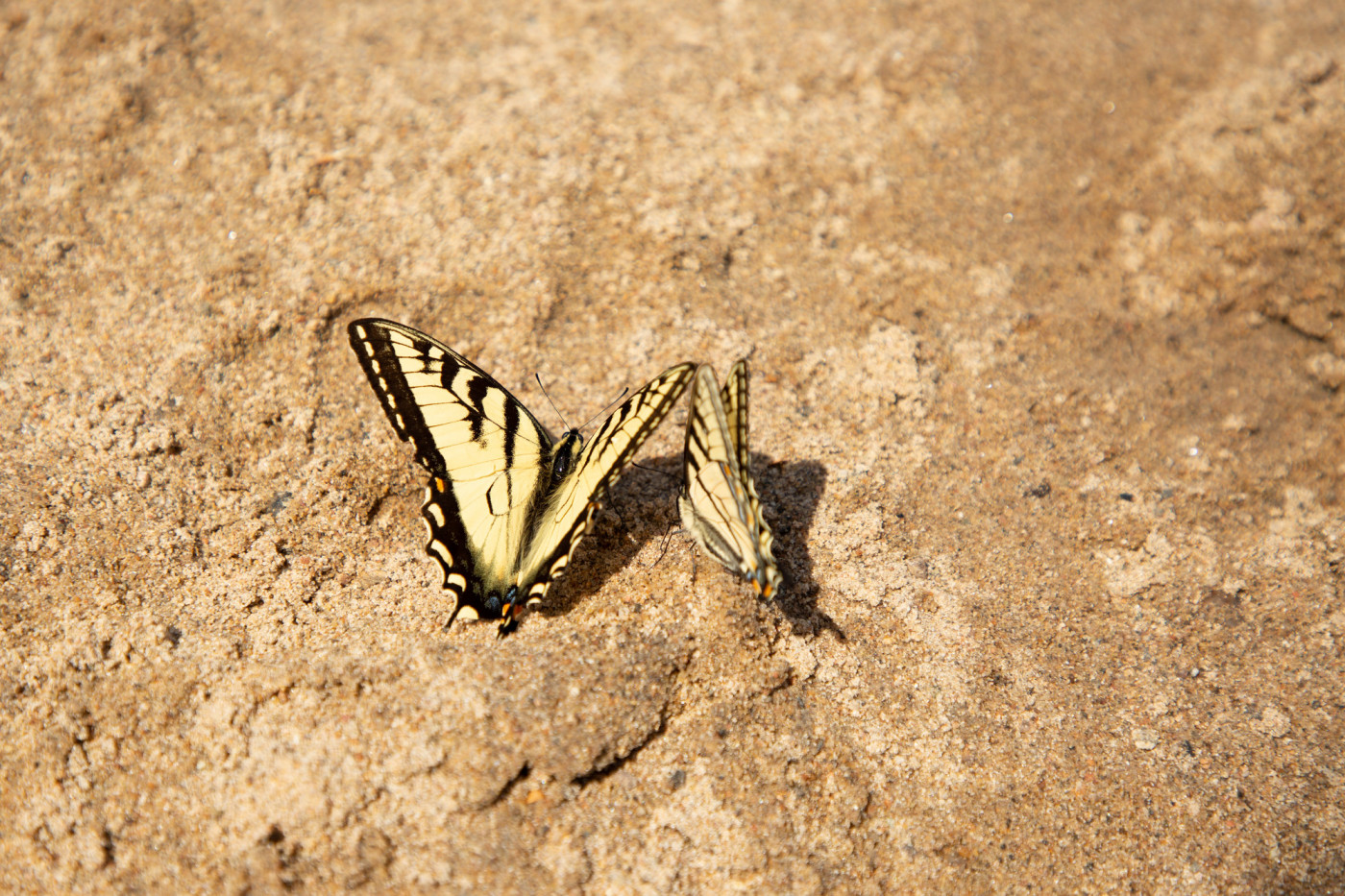 Tip #1: Slow down
Simon and Garfunkel said it well: "slow down, you move too fast." We're all busy people and we have a lot going on in life. Maybe right now is a great time to slow down and take in what is around us, the things we normally are too rushed to notice.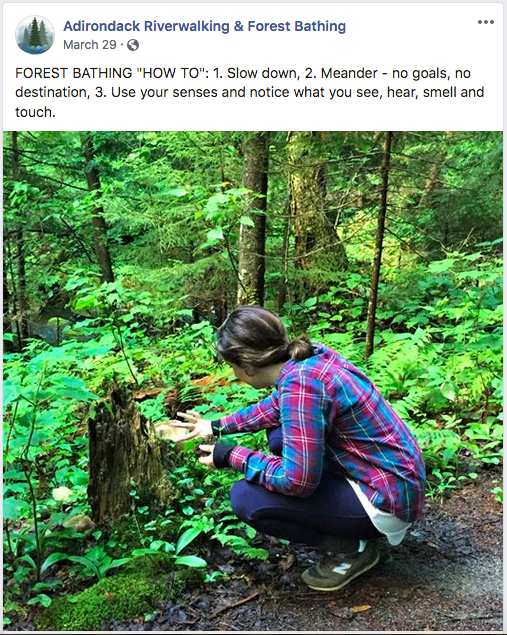 Tip #2: Don't be afraid to get dirty
Have you stopped to feel the sturdiness of the needles on that pine tree in your front yard or the velvety softness of a crocus? Now is the time. Take off your shoes, wiggle your toes into the dirt — sorry, worms! — and get comfy.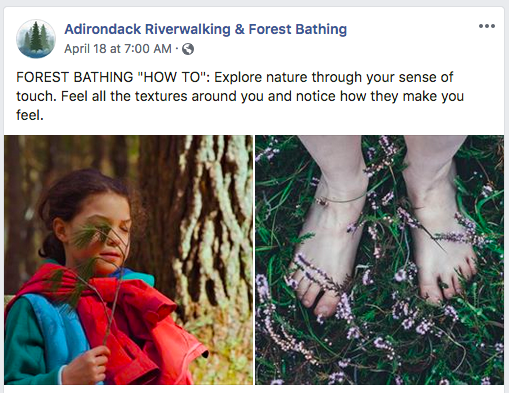 Tip #3: Look closely
Big sky, big trees, tiny insects, tiny flowers. It's all amazing, you just need to take the time to really look and observe. You might be amazed by what you see.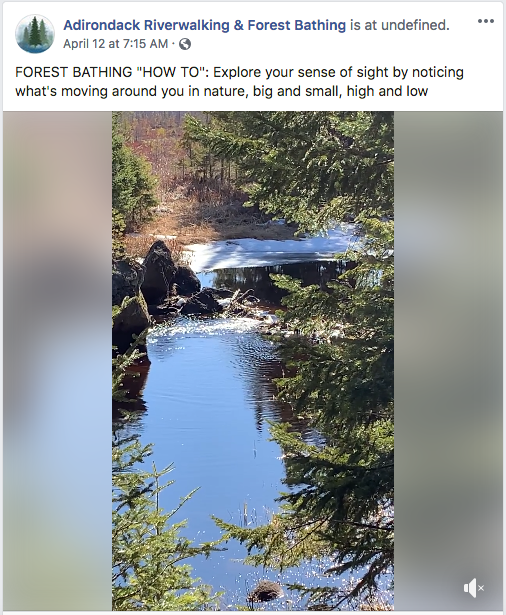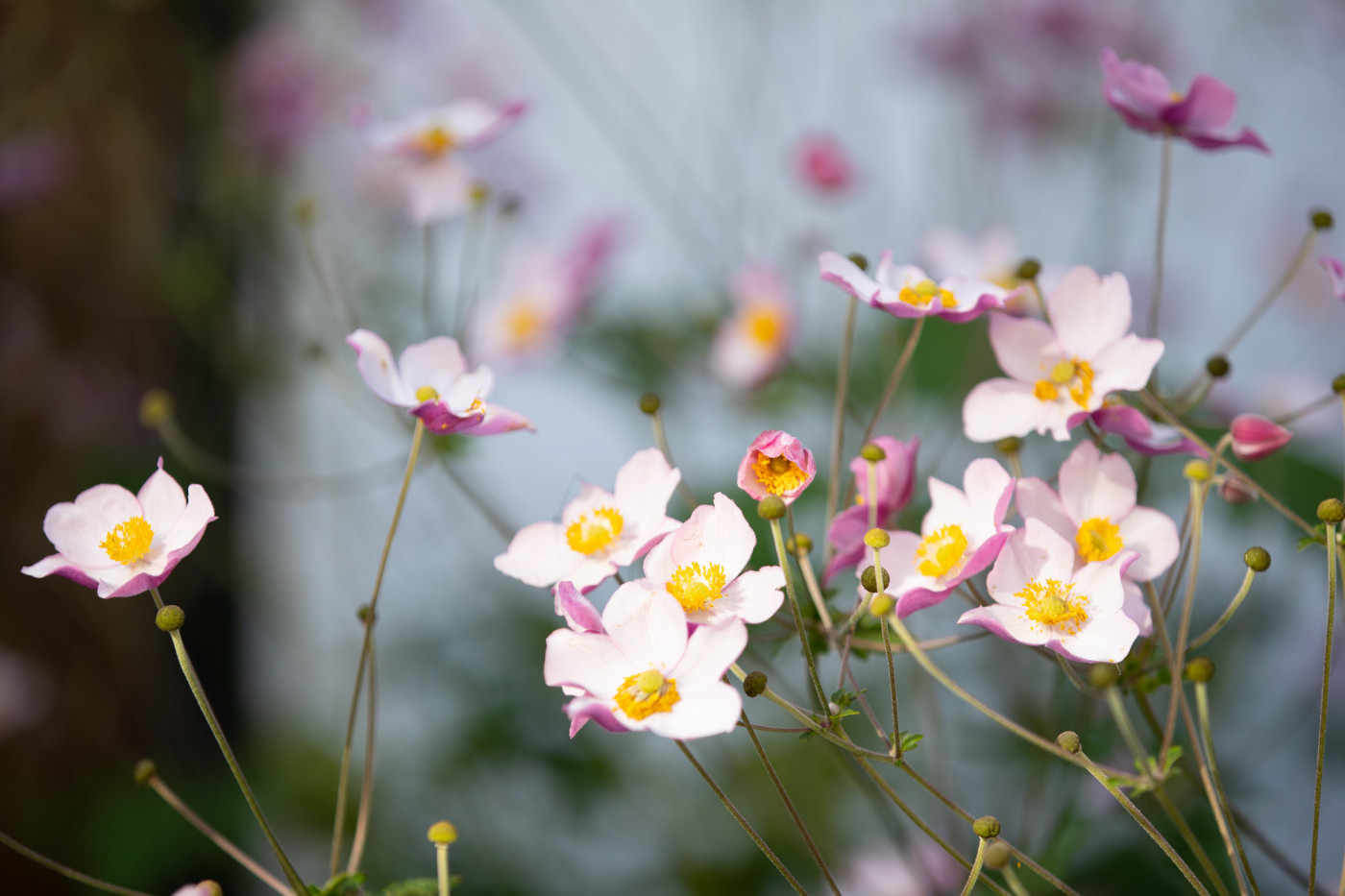 For more tips, suggestions, and helpful activities you can do with your family, be sure to visit Adirondack Riverwalking & Forest Bathing. You'll find amazing ways to get your family engaged with the outdoors, from home, including great ways to incorporate nature into your homeschooling. It's an Adirondack win-win!